Legally Speaking

---
Editor's Note: We are pleased to present this inaugural column, Legally Speaking. Each month, we ask an attorney to answer reader questions.
This month, David M. Benenfeld discusses car accidents and accidents at the workplace.
Please send your legal questions to editor@deshvidesh.com.
---
I just got hurt in an automobile accident, what do I need to do?
When a car accident occurs, it can be traumatic not only physically, but also mentally. The most important thing to do is not panic and do not leave the scene of an accident. Check yourself and your passengers for injuries and dial 911 if someone is injured and needs an ambulance. Do not move a seriously injured person unless it's absolutely necessary, and do not move your car unless your car's position puts you in danger or the police instructs you to move it. Write down a description of the other car and license plate, and be sure to wait for the police to arrive. You may also want to take pictures of the damages to your car, the intersection where the accident occurred, skid marks on the road, damages to the other car, as well as photos of any injuries, as well as road conditions at the time of accident. It is also important to get contact information of the other driver as well as their insurance carrier, an insurance policy number, and driver's license information. When all of this is done, and after you talk to the police, if you are in pain, it is important to seek medical care with a doctor and do not downplay your injuries. You may also wish to contact an attorney to help you as you navigate through this process, in order to potentially obtain a settlement in regards to your injuries.
I just got hurt while working, what should I do?
When you've had an accident while working, you must provide notice to your employer within 30 days. When you report your injury, it must be reported to someone in a supervisory capacity, and of course, medical care must be requested. It is good to not only report your accident verbally, but also by some kind of writing whether it's by email, fax, or by text, and in this way, there will be a record as to when the incident was reported. In this way, should your employer ever say that you failed to report this accident, you would then indeed have proof that it was reported. In addition, when you start receiving medical care with the doctors, it is very important to let them know about any kind of pre-existing injuries that you have as well as prior accidents, and in this way, the doctor can give you a proper diagnosis. Also, it is also very important to let the doctor know about all your injuries that you sustained in this work-related accident for all body parts. In this way, the insurance company for your employer will not be able to deny that you failed to complain about certain body parts that have been hurt. Certainly, if you need help navigating through this process and would like to explore settlement, you may wish to contact an attorney.
---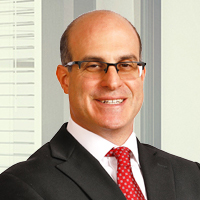 About the Author

Graduated from University of Miami School of Law, David Benenfeld with an office in Broward County, has over 25 years of experience in helping injured people in Florida. He is a Member of the Trial Lawyers Section of the Florida Bar and The Florida Workers' Advocates. Mr. Benenfeld has published several articles to help injured people in Florida. For More information, Please visit his web
https://www.injurylawservice.com.
David M. Benenfeld
automobile accident
I just got hurt in an automobile accident
what do I need to do?
I just got hurt while working, what should I do?
leave the scene of an accident
for injuries and dial 911
do not downplay your injuries
medical care, pre-existing injuries
David Benenfeld, Broward County
Florida
Florida Workers' Advocates