Lights, Camera and a Million Dollar Smile: Hiring your Dream Wedding Photographer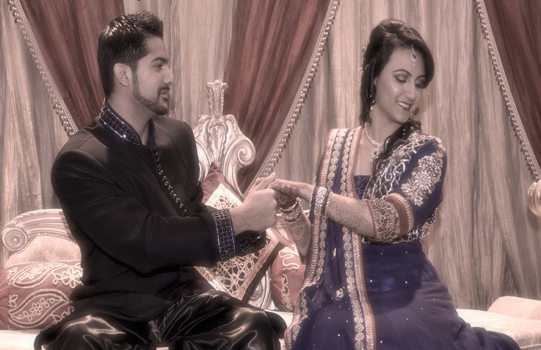 The bride and groom are unquestionably the most important people at the wedding. However, there are some others who are just indispensable and must be given their due. A few among these include caterers and event managers. The photographer, though, is one priceless contributor whose work will help you relive special moments from your wedding for several years to come.
Your wedding photographs will no doubt become your most treasured keepsakes. They will bring back moments, episodes, emotions and memories that might otherwise be forgotten. With so much riding on these pictures, you will want to make sure you hire the best wedding photographer available.
One of the best ways to find a good photographer is to simply ask friends and family. Pursue photographers who come with sound references. Having seen a photographer's work firsthand can help immensely as you search for the perfect style to capture your special day's memories.
Begin early. Set up meetings with prospects and have a clear discussion planned. Items to consider include prices, number of events to be covered, style of photography offered, and any additional services that may added. Make sure the photographer brings a portfolio of work to show you during your meeting.It is often useful to meet with a few different professionals to have an understanding of the varying styles and personalities that will be part of your events.
Every wedding is different in terms of the customs, dynamic and culture. It is important that the photographer understands the subtleties of your wedding, so he may deliver accordingly. Run through what the events, traditions, and ceremonies entail and how they will pan out. This will give your photographer a good idea of how he will film the event and the types of shots he will offer.
There are many styles within photography. Some photographers shoot in a conventional style and they may offer more traditional photo shots. Others adopt an artistic style that relies on instinct and surroundings. This can be a little unconventional, so look for what suits your taste.
Always insist on signing a contract that details your discussions and agreements. Be sure the price and all services are included.
Involve your photographer as much as possible. Asking your photographer to accompany you on site visits will help them plan and even offer suggestions. Keep in mind your photographer can offer insights related to lighting, thus improving the quality of the photographs.
Always ask for the number of photographs and the kind of photographs that you will be given. Most photographers will give you standard pictures, and also some that have been digitally enhanced to offer you special effects. Photographers will end up covering up any imperfections, and also augment picture quality that is what sets them apart from the amateurs.
A photographer will usually give you a special photo opportunity where he will compile exclusive photographs of the bride and groom. This could be done either on the day of the wedding, or even a little after at a specially chosen venue. Look to see if these inclusions are possible.
Try and negotiate with the photographer to cover some special moments. These could include times when the family gets together to write out invites, or even arranging for the wedding or trials. While these may be beyond the gamut of the wedding itself, they will bring to life several memories and will also bring to life incidents and stories that are worth remembering.