Love in the air for Splitsvilla's Piyush and DJ Khushi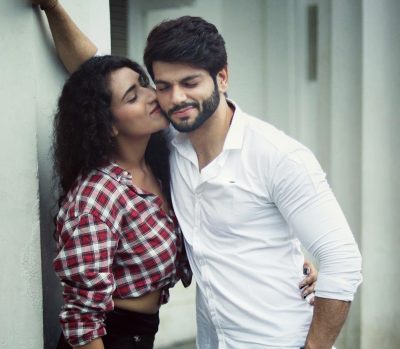 Splitsvilla star Piyush Sharma recently professed love for his friend DJ Khushi Jain, and the two were seen canoodling in public besides spending quality time with their two dogs. Piyush is vry popular in his own right and his fans are very happy that he has found true love in Khushi. DJ Khushi meanwhile is an avid Instagrammer who connects with her fan base through Q&A sessions.
Khushi receives a lot of messages regarding her relationship with Piyush and the couple's bonding with their pets. Khushi said there were many common factors appealing to her about Piyush, and their biggest similarity is their level of ambition. Fans of the couple agree they look cute together!
For the record, Piyush starred in MTV's Splitsvilla X2 that was claimed to be one of the best with a fair share of controversies, fights and twists. Though Piyush was linked to another actress on the show, he soon cleared the air by saying that he adored longtime friend Khushi. The couple decided to get a dog together, named Sky, and that caring for the dog drew the couple together. Interestingly Sky was born on March 9, 2020, the exact date Khushi and Piyush met for the first time.
Piyush admits that Khushi's warmth and affection for Sky made him fall in love with her. Currently, these two are trending as super cute romantic idols with great social media fan followings.
Social media
Splistvilla
Piyush Sharma
DJ friend
Khushi Jain
QA Session
MTV Splitsvilla X2