Modi Government Aims To Make India's Economy 5 Trillion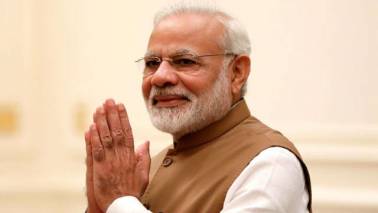 2019 elections proved to be the massive win back-to-back for Narendra Modi led BJP. As they won 303 seats and NDA again sworn in as the leading and Government-making party. PM Modi's government version 2.0 has completed 50 days and running. Now the main aim of Indian governance is to make the country's economic rise high to USD 5 Trillion.
After getting the thumping mandate since 1971, the Modi Government had already taken fast, hard, and bold decisions based on Indian economy and security. The present government's actions aren't any exception to ensure the nation's prosperity at peak speed. Finance minister Nirmala Sitharaman had already spoken out in the budget 2019 that the current fiscal will see India's economy touching to 3 Trillion dollars.
The overall structure and reforms were also elaborated by the minister for how India will be successfully achieving the 5 Trillion dollar mark in the next few years. Modi government is working continuously to reach this mark, and day by day the pace is immensely increasing. The government has made it clear that ZEro tolerance step will maintain its strictness against corruption, economic fugitive, and bankruptcy.
The coming days will see Modi government leading the world with the idea of New and Better India.
2019 elections
Narendra Modi led BJP
PM Modi's government version 2.0
USD 5 Trillion
Finance minister Nirmala Sitharaman