Must Have Photo Moments
It is our pleasure to present inspiring and unique Indian wedding decorations using fresh flowers by Nikun Events.
Flowers are symbols of a new beginning, beauty, joy, prosperity and auspicious blessings of love. Since flowers represent the natural within us, they are central to any Indian wedding defining the mood, sensibility, and theme of the wedding. 
According to Indian traditions, each flower has its significance. Red roses are very auspicious and signify purity, protection and valour. Marigolds, widely used in Hindu rituals, represent the Sun, the source of energy and are also the flowers of prayer for Lord Vishnu and Goddess Lakshmi, the perfect couple.
The Mandap, four-pillar structure with a canopy, is the most sacred, fascinating, enthralling and attractive site of a wedding. This is where the wedding rituals take place. Both the pillars and canopy are intricately decorated with fresh flowers, and the reigning colors are red, orange and yellow. 
The reception is another event at Indian weddings where floral decor plays a significant role, specifically for the centerpieces and stage. The centerpiece can make a bold statement and define the overall theme of the wedding, while a stage decorated by fresh flowers makes the entire event come to life.
Another widely used flower at Indian weddings is fragrant rose petals. From a design or sprinkling down the aisle or as decor on a table or stage, rose petals add to the splendour and majesty of the event.   
Article sponsored by Nikun Events (www.nikunevents.com).
Photographs have been taken by the region's well-known wedding photographers and are of decorations by Nikun Events.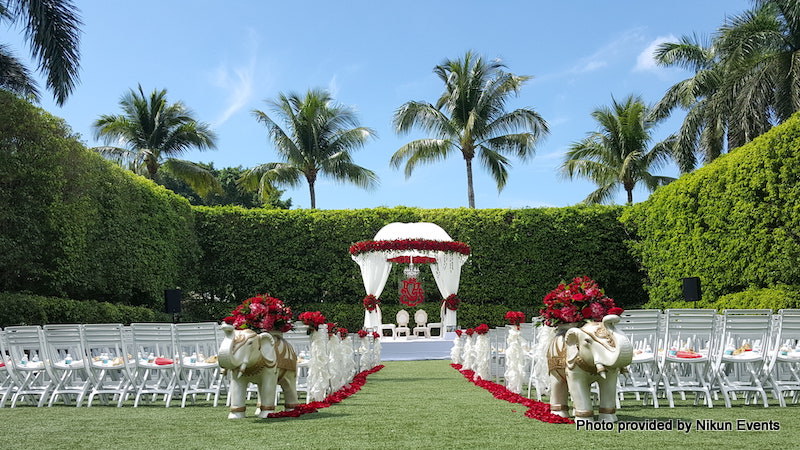 About Nikun Events
Founder Pinky Patel used her artistic knowledge and passion to create something amazingly unique when she started Nikun Events. She brings her inspirations from India, England and East Africa. She brings events to life weaving traditional and contemporary styles together using floral, fabrics, textures, colors, and other materials.
Nikun Events' objective is to create a distinctively unique occasion that demonstrates your inspiration, which evokes enchantment, enjoyment, and happiness for you and your guests. Nikun's artistic experience spans from small to extravagant events over the years and has  helped designs come to life in a beautiful, enchanting, and inspiring event for the bride and groom to cherish for a long time!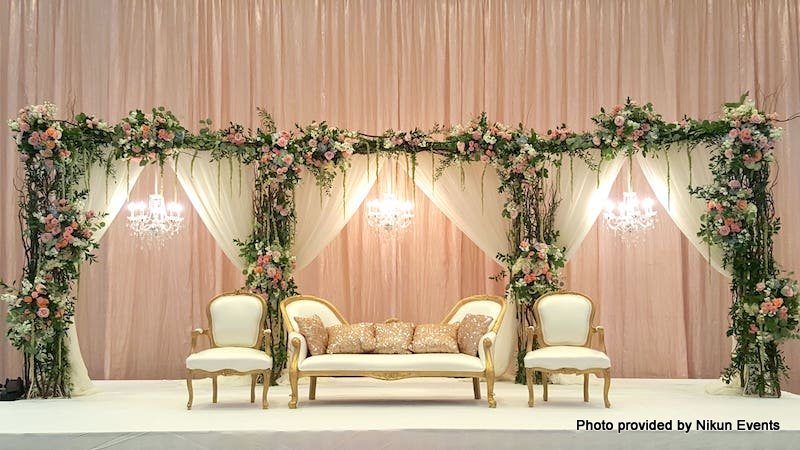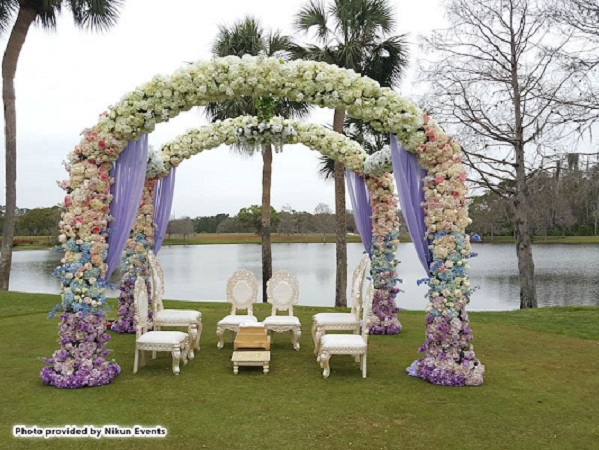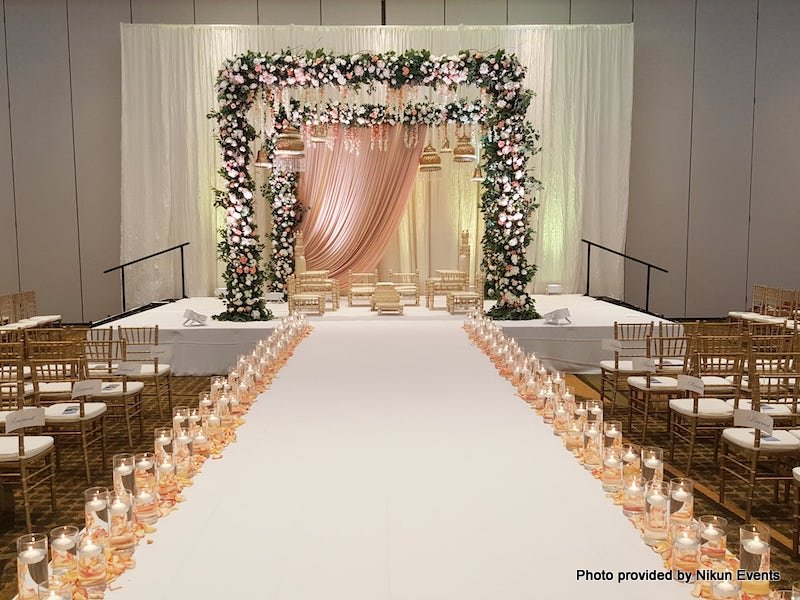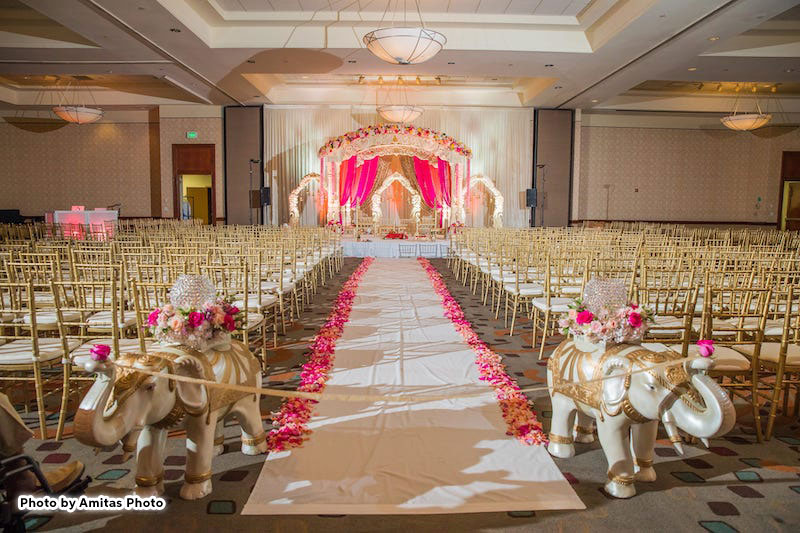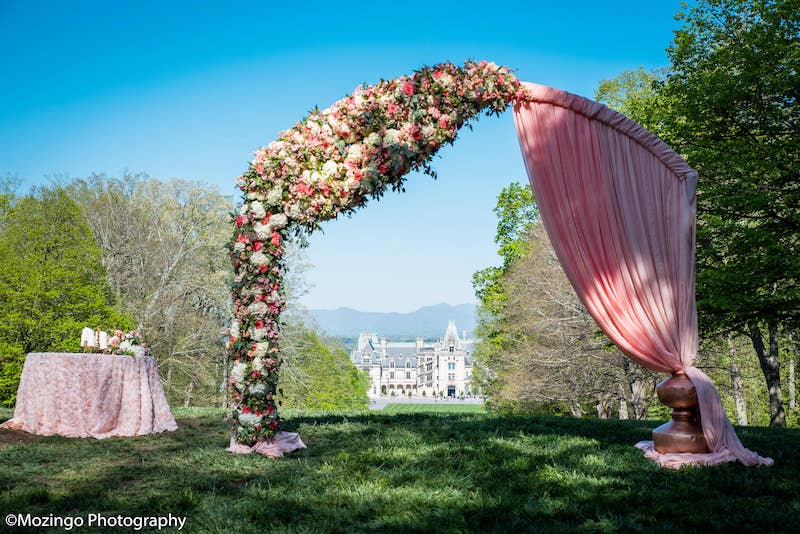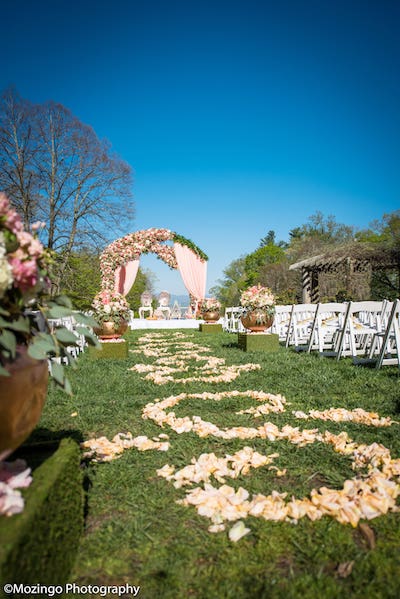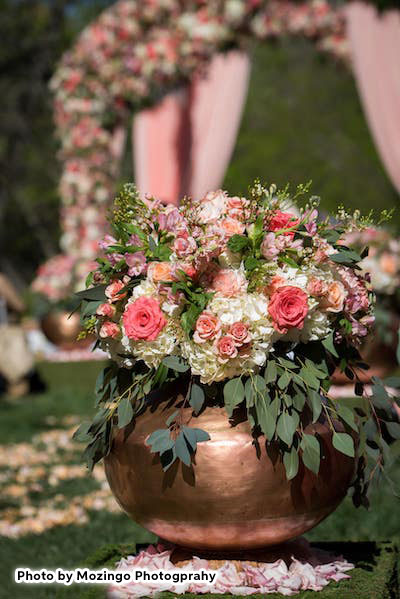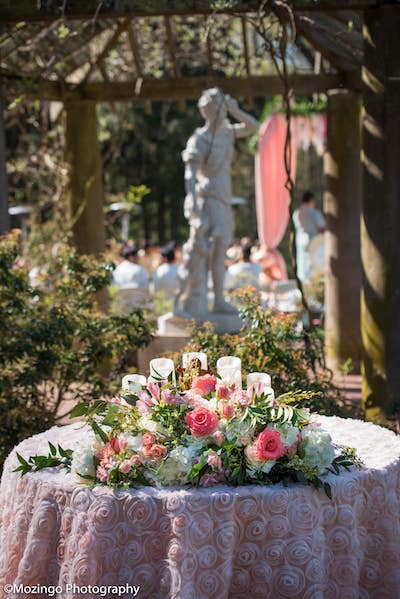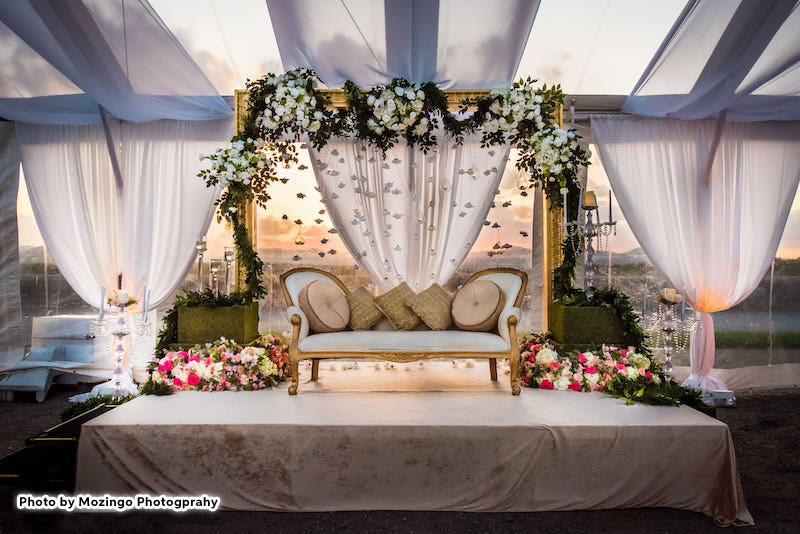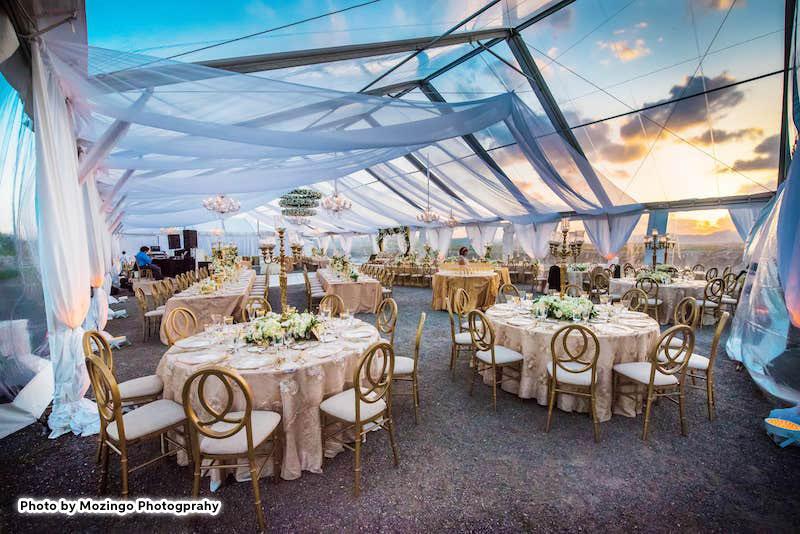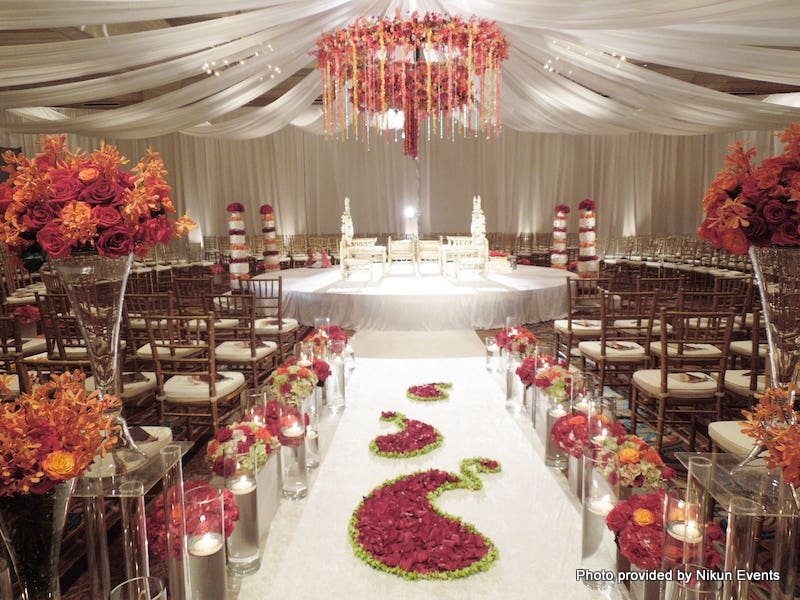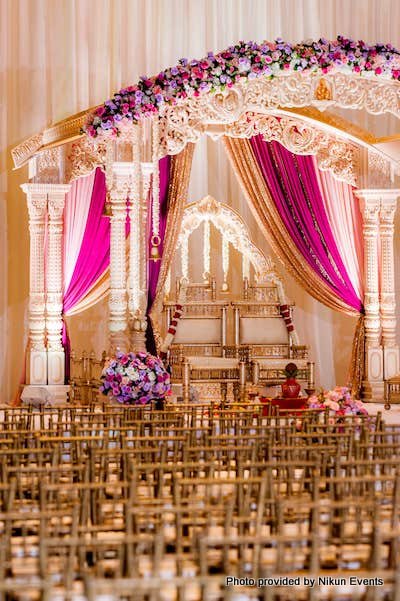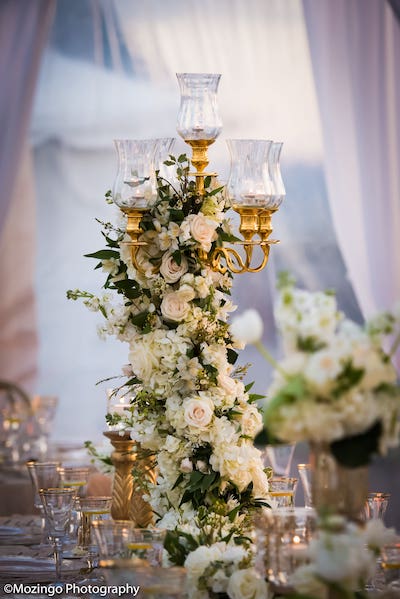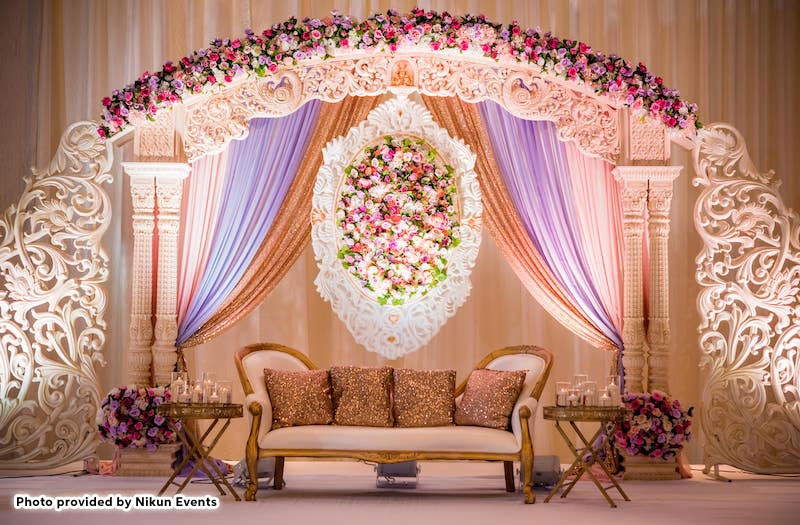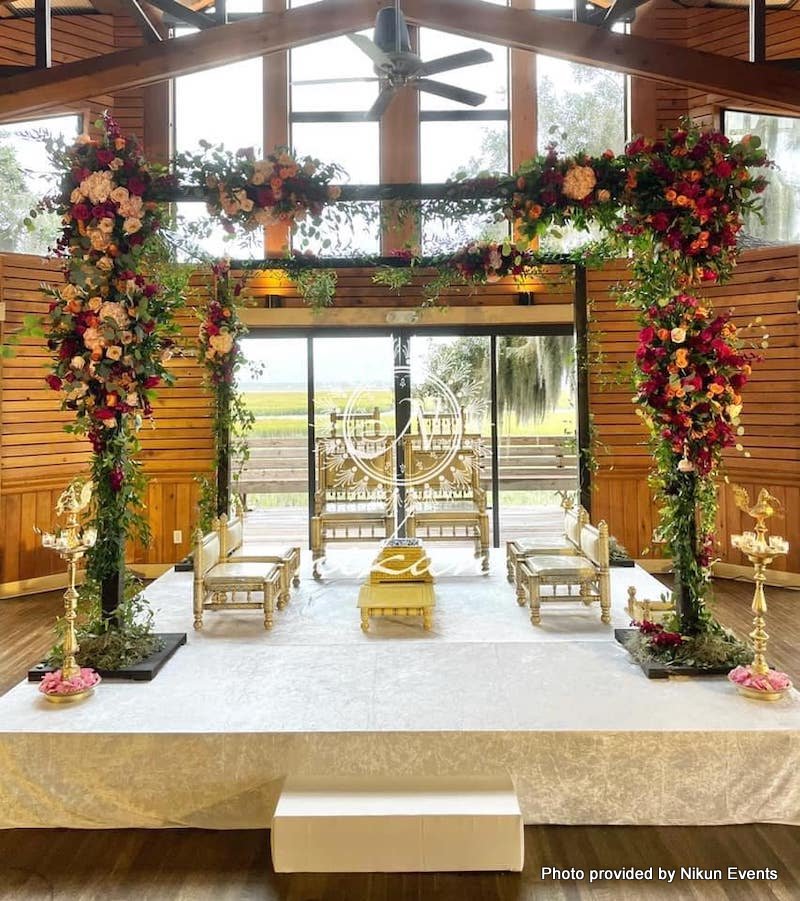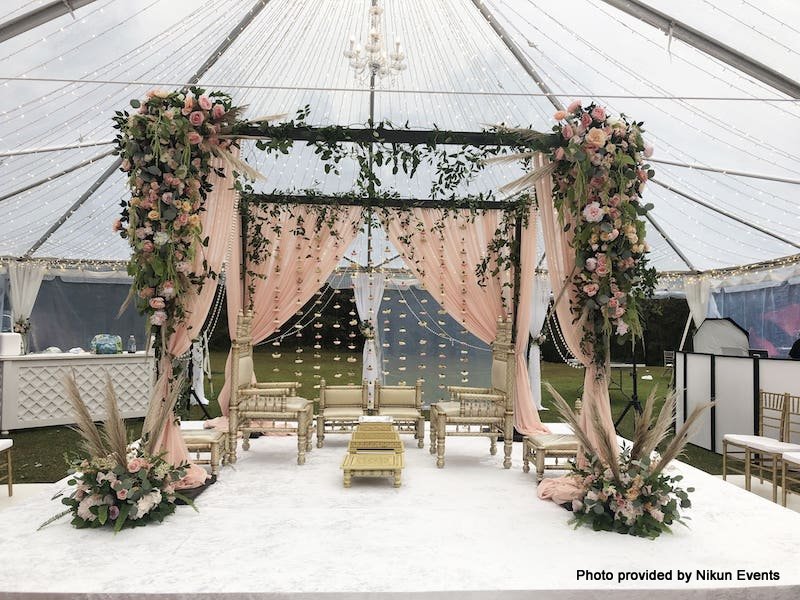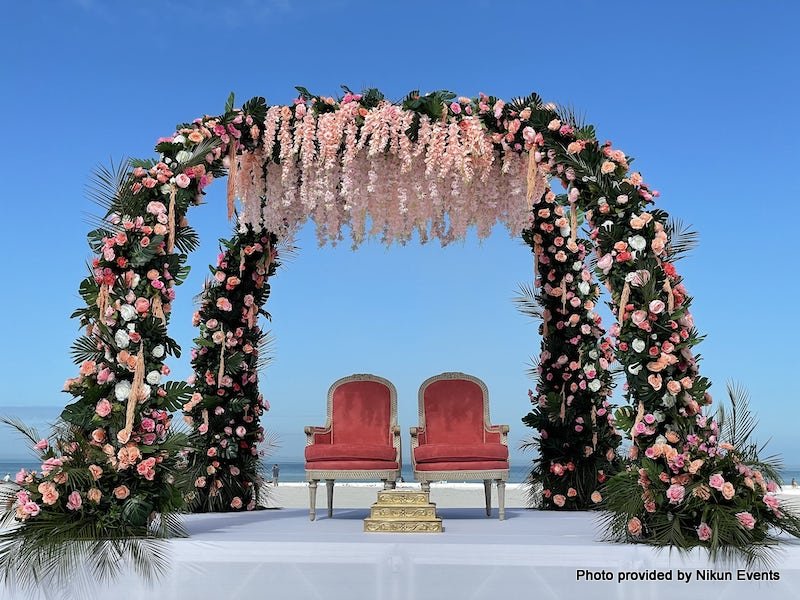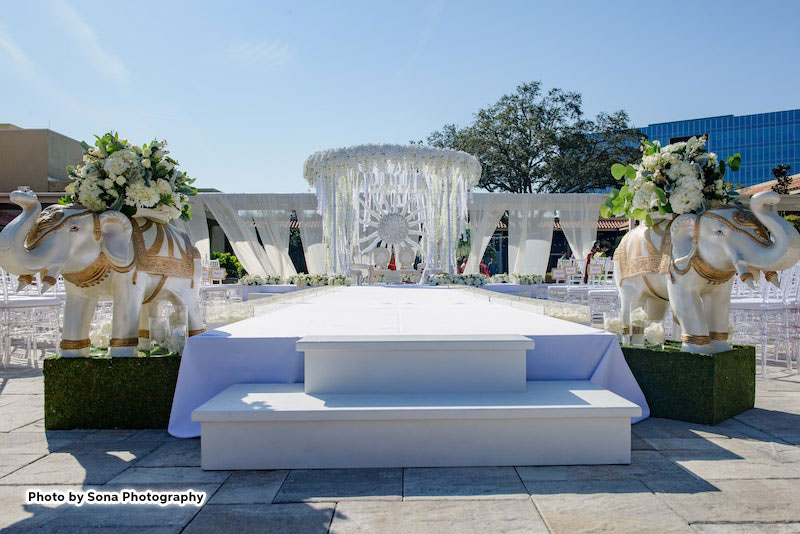 Indian wedding decorations
Flower Decor In Indian Wedding
Indian Wedding Decorator Nikun Events
Floral theme wedding
Hindu rituals
Lord Vishnu
Goddess Lakshmi
Indian wedding Mandap
four-pillar structure with a canopy
fragrant rose petals
Founder Pinky Patel
Indian bride and groom