Must-Read Books
The Awakened Family: A Revolution in Parenting

Dr. Shefali Tsabary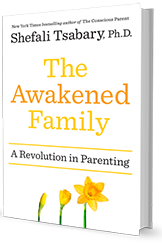 All parents have aspirations for their children. But often these turn into crushing expectations that cause real harm and disillusionment at the most important time in a child's development. Parenting should not be a competition with winners and losers. Parents need to recognize their children for who they actually are, and in her groundbreaking new book, Dr. Shefali Tsabary challenges the modern myths of parenting that define how a child is "supposed to be." Instead of holding our children to society's impossible ideals, Dr. Shefali teaches us how to control our expectations, embrace the present moment, and let go of the anxiety surrounding how best to parent our children. Written in the style of her New York Times bestseller, The Conscious Parent, The Awakened Family draws from Eastern philosophy as well as Western psychology to offer enlightened advice and a clear program for raising confident, conscious children who are true to themselves.
Core of the Yoga Sutras: The Definitive Guide to the Philosophy of Yoga

B. K. S. Iyengar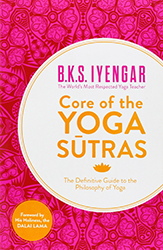 The Yoga Sutras of Patanjali are 196 aphorisms forming the foundational text of yoga philosophy. Each sutra is short and to the point – each being only a line or two long. B.K.S. Iyengar has translated each one, providing an insightful commentary and explanation for modern readers, as well as linking the various themes throughout the sutras to one another. Each sutra is presented as Sanskrit text, transliteration and English translation, followed by B.K.S. Iyengar's unique commentary and authority only he can bring to the work.
B.K.S. Iyengar's insight on the sutras show the reader how we can transform ourselves through the practice of yoga, gradually developing the mind, body and emotions, so we can become spiritually evolved. This is a wonderful introduction to the spiritual philosophy that is the foundation of yoga practice.
Ayurveda Lifestyle Wisdom: A Complete Prescription to Optimize Your Health, Prevent Disease, and Live with Vitality and Joy

Acharya Shunya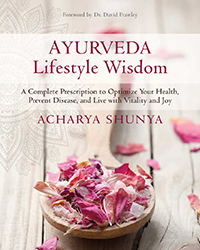 Ayurveda teaches us that true health is our birthright—and that by artfully adapting to the rhythms of nature, we can bring ourselves back into balance and experience optimal well-being.
Raised in a distinguished lineage of Vedic mystics and healers, Shunya learned the ancient art of Ayurveda directly from her grandfather, a well-known healer in Northern India. Here, she presents both an engaging narrative of her unique education, as well as a complete encyclopedia of Ayurvedic practices, recipes, and knowledge.
With Ayurveda Lifestyle Wisdom, Shunya maintains the integrity of Ayurveda's traditional teachings while showing us how to integrate them into our modern lifestyles. Through her in-depth teachings, we learn to live in a way that supports our greatest health through daily ritual, nourishing food, spiritual practice, and self-care.
Chakras for Beginners: The Ultimate Guide to balance Your Chakras, Radiate Energy and Heal yourself

Tai Morello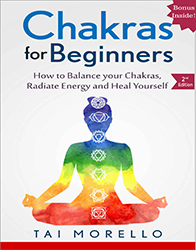 If you've never heard of chakras before you may be a bit skeptical about their existence, let alone the health and natural influence they offer your body. This book will not only introduce you to these potent vortices of health and wholeness, but it'll also reveal the secrets that make rebalancing and awakening them seem like child's play.
Keeping your chakras open is absolutely critical to saying vibrant, healthy and alive. This book will take you by the hand and show you exactly how you can use simple techniques to detect and remediate your chakra imbalances. With Chakras for Beginners, you will embark on an inner journey that will take you back to the state of peace, joy and happiness you were born to inhabit.
Real World Mindfulness for Beginners: Navigate Daily Life One Practice at a Time

Brenda Salgado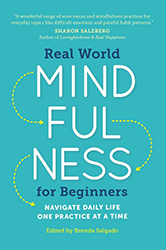 Major changes are a part of life; yet dealing with them can be overwhelming. Endorsed by the National Institute for the Clinical Application of Behavioral Medicine, mindfulness is a simple way to gently help you become more present with the challenges you face and navigate difficulties with more clarity and courage.
The guidance presented in Real-World Mindfulness for Beginners has been praised by today's leading voices on mindfulness. Particularly helpful to those who are new to mindfulness, Real-World Mindfulness for Beginners offers knowledge that is easy to understand and techniques that can be applied immediately. Each chapter offers mindfulness practices that are specific to common challenges such as dealing with anxiety and stress, managing anger and hurt, and coping with grief and loss.