Must Read Books

A State of Freedom
By Neel Mukherjee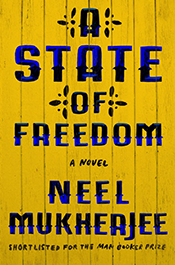 In this stunning novel, prize-winning author Neel Mukherjee wrests open the central, defining events of our century: displacement and migration. Five characters, in very different circumstances―from a domestic cook in Mumbai, to a vagrant and his dancing bear, to a girl who escapes terror in her home village for a new life in the city―find out the meanings of dislocation and the desire for more.
Set in contemporary India and moving between the reality of this world and the shadow of another, this novel of multiple narratives―formally daring, fierce, but full of pity―delivers a devastating and haunting exploration of the unquenchable human urge to strive for a different life.
Pashmina
By Nidhi Chanani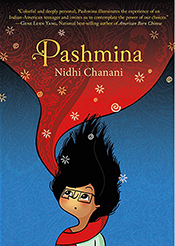 Priyanka Das has so many unanswered questions: Why did her mother abandon her home in India years ago? What was it like there? And most importantly, who is her father, and why did her mom leave him behind? But Pri's mom avoids these questions―the topic of India is permanently closed.
For Pri, her mother's homeland can only exist in her imagination. That is, until she find a mysterious pashmina tucked away in a forgotten suitcase. When she wraps herself in it, she is transported to a place more vivid and colorful than any guidebook or Bollywood film. But is this the real India? And what is that shadow lurking in the background? To learn the truth, Pri must travel farther than she's ever dared and find the family she never knew.
In this heartwarming graphic novel debut, Nidhi Chanani weaves a tale about the hardship and self-discovery that is born from juggling two cultures and two worlds.
Vegetarian India: A Journey Through the Best of Indian Home Cooking
By Madhur Jaffrey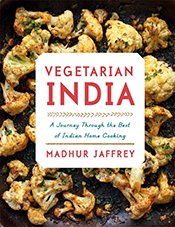 No one knows Indian food like Madhur Jaffrey. For more than forty years, the "godmother of Indian cooking" (The Independent on Sunday) has introduced Western home cooks to the vibrant cuisines of her homeland. Now, in Vegetarian India: A Journey Through the Best of Indian Home Cooking, the seven-time James Beard Award–winning author shares the delectable, healthful, vegetable- and grain-based foods enjoyed around the Indian subcontinent.
Vegetarian cooking is a way of life for more than 300 million Indians. Jaffrey travels from north to south, and from the Arabian Sea to the Bay of Bengal, collecting recipes for the very tastiest dishes along the way. She visits the homes and businesses of shopkeepers, writers, designers, farmers, doctors, weavers, and more, gathering their stories and uncovering the secrets of their most delicious family specialties. From a sweet, sour, hot, salty Kodava Mushroom Curry with Coconut originating in the forested regions of South Karnataka to simple, crisp Okra Fries dusted with chili powder, turmeric, and chickpea flour; and from Stir-Fried Spinach, Andhra Style (with ginger, coriander, and cumin) to the mung bean pancakes she snacks on at a roadside stand, Jaffrey brings together the very best of vegetable-centric Indian cuisine and explains how home cooks can easily replicate these dishes—and many more for beans, grains, and breads—in their own kitchens.
With more than two hundred recipes, beautifully illustrated throughout, and including personal photographs from Jaffrey's own travels, Vegetarian India is a kitchen essential for vegetable enthusiasts and home cooks everywhere.
Experience India's Golden Triangle 2018
By Len Rutledge and Phensri Rutledge
(Available via Kindle)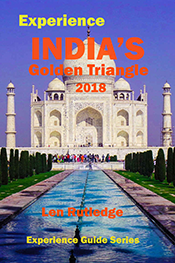 Experience India's Golden Triangle highlights the more rewarding parts of the area so that those planning a visit can quickly and efficiently plan an itinerary. We locate and detail the best places to see and the top experiences to enjoy, and recommend accommodation options in all areas.
We capture the personality and the underlying cultural and historical significance of the region. We explore the wonderful temples, mosques, forts and museums, and recommend things to buy, eat, and experience. In the process we meet friendly, helpful people, buy fascinating handicrafts, try tantalizing cuisine, and enjoy charming hospitality.
While many people speak English, India is very different from other English-speaking countries. It is very much an Asian country so you should be aware of the customs and traditions associated with the culture and the various religions, particularly when visiting temples and mosques.
Contemporary India: The Basics
By Rekha Datta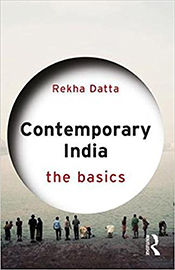 Contemporary India: The Basics provides readers with a clear and accessible guide through the richness, diversity and complexity of twenty-first century India. It explores the reality of the country's cultural diversity which creates both harmony and tension. Covering issues the country faces both domestically and on the global stage, this book analyzes the political, social, cultural and economic landscape of India and investigates how the future might look for India. The book addresses key questions such as:
How has India risen to be a major economic power?
What role does sectarianism play in the world's largest democracy?
How do caste and gender affect the structure of Indian society?
What is the domestic and international impact of Bollywood?