Must Read Books February 2021
Want to share a great read?
Email your suggestions to info@deshvidesh.com
---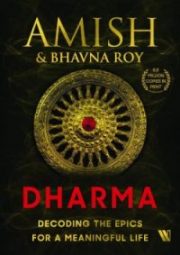 Dharma: Decoding the Epics for a Meaningful Life
By Amish and Bhavna Roy
Stories can be both entertaining and educative. They can also be insightful and illuminating, especially when they have travelled down the generations, through the centuries, taking on and eluding new meanings with each retelling. In this genre-bending book, the first of a series, Amish and Bhavna dive into the priceless treasure trove of the ancient Indian epics, as well as the vast and complex universe of Amish's Meluha (through his Shiva Trilogy and Ram Chandra series), to explore some of the key concepts of Indian philosophy.
What is the ideal interplay between thought and action, taking and giving, self-love and sacrifice? How can we tell right from wrong? What can we do to bring out the best in ourselves, and to live a life with purpose and meaning, not just one fuelled by the ego and material needs? The answers lie in these simple and wise interpretations of our favorite stories by a lovable cast of fictional characters who you will enjoy getting to know.
---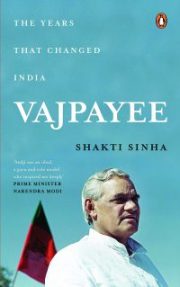 Vajpayee: The Years That Changed India
By Shakti Sinha
Former prime minister of India and member of the Bharatiya Janata Party, Atal Bihari Vajpayee was an understated and a singular politician of the kind rarely seen in contemporary times. His patriotism was uncompromising, forged out of the paradoxes of his life: the sensitive poet who summoned nerves of steel to conduct the Pokhran-II nuclear tests; the man from humble beginnings who envisioned a project as titanic as the Golden Quadrilateral highway network. Devoid of any political pedigree or patronage, he harnessed his diplomatic acumen to transform India's relations with the United States, which had long been mired in misunderstandings rooted in the Cold War. His calculated decisions led to key strategic and economic policy achievements.
In this book, Shakti Sinha, a close associate of Vajpayee, helps us understand Vajpayee as a decision-maker. The narrative focuses on the political challenges Vajpayee faced, and on his key initiatives in the strategic and economic fields during his first term as prime minister, which have had a lasting impact. Vajpayee fleshes out not only the former prime minister's political philosophy, but also provides an insider's account of how the leader thought and worked.
---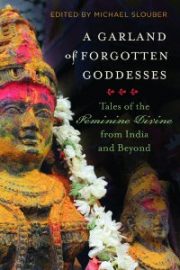 A Garland of Forgotten Goddesses: Tales of the Feminine Divine from India and Beyond
By Michael Slouber
Imagining the divine as female is rare-even controversial-in most religions. Hinduism, by contrast, preserves a rich and continuous tradition of goddess worship. A Garland of Forgotten Goddesses conveys the diversity of this tradition by bringing together a fresh array of captivating and largely overlooked Hindu goddess tales from different regions. As the first such anthology of goddess narratives in translation, this collection highlights a range of sources from ancient myths to modern lore. The goddesses featured here battle demons, perform miracles, and grant rare Tantric visions to their devotees. Each translation is paired with a short essay that explains the goddess's historical and social context, elucidating the ways religion adapts to changing times.
---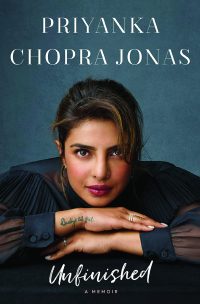 Unfinished: A Memoir
By Priyanka Chopra Jonas
In this thoughtful and revealing memoir, readers will accompany one of the world's most recognizable women on her journey of self-discovery.
"I have always felt that life is a solitary journey, that we are each on a train, riding through our hours, our days, our years. We get on alone, we leave alone, and the decisions we make as we travel on the train are our responsibility alone. . . ."
A remarkable life story rooted in two different worlds, Unfinished offers insights into Priyanka Chopra Jonas's childhood in India; her formative teenage years in the United States; and her return to India, where against all odds as a newcomer to the pageant world, she won the national and international beauty competitions that launched her global acting career. Whether reflecting on her nomadic early years or the challenges she has faced as she has doggedly pursued her calling, Priyanka shares her challenges and triumphs with warmth and honesty. The result is a book that is philosophical, sassy, inspiring, bold, and rebellious. Just like the author herself.
From her dual-continent twenty-year-long career as an actor and producer to her work as a UNICEF Goodwill Ambassador, from losing her beloved father to cancer to marrying Nick Jonas, Priyanka Chopra Jonas's story will inspire a generation around the world to gather their courage, embrace their ambition, and commit to the hard work of following their dreams.
---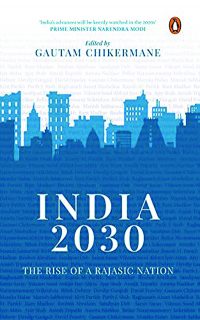 India 2030: Rise of a Rajasic Nation
By Gautam Chikermane
Thought leaders from twenty diverse fields, ranging from politics, economics and foreign policy to health care and energy, predict what 2030 will look like for India and how the nation will evolve in this decade.
Editor Gautam Chikermane has masterfully weaved together essays by Abhijit Iyer-Mitra, Ajay Shah, Amish Tripathi, Amrita Narlikar, Bibek Debroy, David Frawley, Devdip Ganguli, Justice B.N. Srikrishna, Kirit S. Parikh, Manish Sabharwal, Monika Halan, Parth J. Shah, Raghunath Anant Mashelkar, Rajesh Parikh, Ram Madhav, Reuben Abraham, Samir Saran, Sandipan Deb and Vikram Sood into a single volume that looks towards India's future.
Rajas is a state of being that goes out and does rather than waits to be done. It applies to the evolution of individuals, as they, generally, evolve from being in a tamasic state to a rajasic one to finally conclude in the sattvic.
A handbook for citizens, a road map for policymakers and a guide for scholars, this collection captures the many aspects of a future that will see India becoming the world's third-largest economy and a regional power before the decade gets over.
---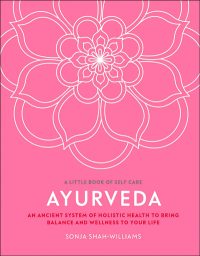 Ayurveda: An ancient system of holistic health to bring balance and wellness to your life
By Sonja Shah-Williams
New science has revealed the effectiveness of Ayurveda as a 360-degree approach to physical and mental wellness, tailored to the individual.
This book directly delivers practical Ayurvedic advice according to your specific needs–as though you were having an Ayurvedic consultation. Sonja Shah-Williams has curated a collection of tried and tested Ayurvedic practices and remedies, including foods, oils, yoga, and meditation, that you can apply to your need or situation–to aid sleep, increase energy, boost immunity, relieve digestive problems, improve relationships, and much more.
---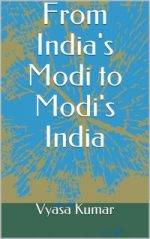 From India's Modi to Modi's India
By Vyasa Kumar
Narendra Modi is Prime Minister of India, a man who won upwards of 269 million votes in the 2019 general election. This is a world record for the maximum number of votes ever won by a politician in the entire world. Hugely popular and earthy, he strikes a chord with any person he meets. This book examines his personality, his thought process, character and strengths etc. It also seeks to dispels all kinds of negative notions on the man. In this book, you will find many examples which will illustrate his personality.
---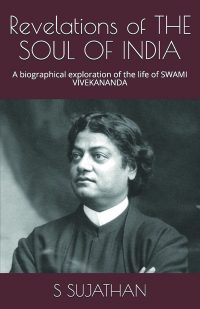 Revelations of THE SOUL OF INDIA: A biographical exploration of the life of Swami Vivekananda
By S. Sujathan
This book is about the life and messages of Swami Vivekananda and some of the important events of his life, as a mendicant and as an explorer into the unknown realms of Knowledge hidden in various Indian sacred texts including Vedas, Upanishads, Epics and through spiritually enlightened Gurus.
Swami Vivekananda's vast experience was gained during his continuous travel as a 'parivrajakan' around the Indian subcontinent and elsewhere in the world as a 'sadhu' having sacrificed all mundane attachments thus making him one of the greatest teachers and philosophers of all times. Swami Vivekananda's Chicago Addresses at the World's Parliament of Religion that ever shone in the history as a golden mark are also narratively included in this book. Let the teachings of the Great Master reach each and every living being in the World, and get enlightened.
---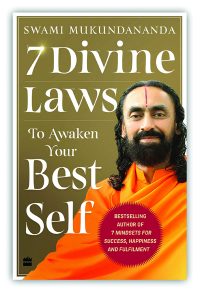 7 Divine Laws to Awaken Your Best Self
By Swami Mukundananda
"Just as heat is inherent in fire, so is our desire to become better."
Why are personal growth and life transformation so difficult? Does Creation wish that we fail? Of course not! The purpose behind the Universe's grand design is to make us succeed. Our own unawareness of the laws of the Universe creates the impediment.
Just as physical phenomena are regulated by laws, there are spiritual principles governing the journey of life as well. Knowledge of them helps us understand why success comes so easily to some but remains a struggle for others; why some are still putting on their shoes, while others have finished the race. The beauty is that, like the physical laws of nature, the divine principles governing happiness and fulfilment in life are also eternally valid.
In this book, Swami Mukundananda explains the seven divine laws in an easily graspable manner. With knowledge of the Vedic scriptures and witty anecdotes that everyone can relate to, this book will empower you to become the best version of yourself.
---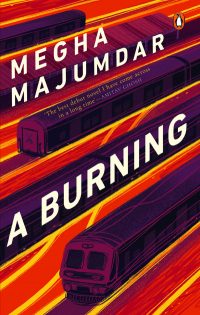 A Burning
By Megha Majumdar
In this National Book Award Longlist honoree and "gripping thriller with compassionate social commentary" (USA Today), Jivan is a Muslim girl from the slums, determined to move up in life, who is accused of executing a terrorist attack on a train because of a careless comment on Facebook. PT Sir is an opportunistic gym teacher who hitches his aspirations to a right-wing political party, and finds that his own ascent becomes linked to Jivan's fall. Lovely—an irresistible outcast whose exuberant voice and dreams of glory fill the novel with warmth and hope and humor—has the alibi that can set Jivan free, but it will cost her everything she holds dear.
Taut, symphonic, propulsive, and riveting from its opening lines, A Burning has the force of an epic while being so masterfully compressed it can be read in a single sitting. Majumdar writes with dazzling assurance at a breakneck pace on complex themes that read here as the components of a thriller: class, fate, corruption, justice, and what it feels like to face profound obstacles and yet nurture big dreams in a country spinning toward extremism. An extraordinary debut.
---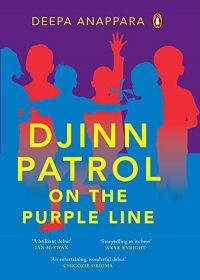 Djinn Patrol on the Purple Line
By Deepa Anappara
Down market lanes crammed with too many people, dogs, and rickshaws, past stalls that smell of cardamom and sizzling oil, below a smoggy sky that doesn't let through a single blade of sunlight, and all the way at the end of the Purple metro line lies a jumble of tin-roofed homes where nine-year-old Jai lives with his family. From his doorway, he can spot the glittering lights of the city's fancy high-rises, and though his mother works as a maid in one, to him they seem a thousand miles away. Djinn Patrol on the Purple Line plunges readers deep into this neighborhood to trace the unfolding of a tragedy through the eyes of a child as he has his first perilous collisions with an unjust and complicated wider world.
Jai drools outside sweet shops, watches too many reality police shows, and considers himself to be smarter than his friends Pari (though she gets the best grades) and Faiz (though Faiz has an actual job). When a classmate goes missing, Jai decides to use the crime-solving skills he has picked up from TV to find him. He asks Pari and Faiz to be his assistants, and together they draw up lists of people to interview and places to visit.
But what begins as a game turns sinister as other children start disappearing from their neighborhood. Jai, Pari, and Faiz have to confront terrified parents, an indifferent police force, and rumors of soul-snatching djinns. As the disappearances edge ever closer to home, the lives of Jai and his friends will never be the same again.
Drawing on real incidents and a spate of disappearances in metropolitan India, Djinn Patrol on the Purple Line is extraordinarily moving, flawlessly imagined, and a triumph of suspense. It captures the fierce warmth, resilience, and bravery that can emerge in times of trouble and carries the reader headlong into a community that, once encountered, is impossible to forget.
---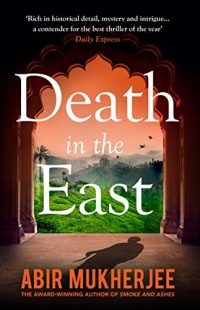 Death in the East
Book 4 of 4: Wyndham & Banerjee Mysteries
By Abir Mukherjee
1905, London – As a young constable, Sam Wyndham is on his usual East London beat when he comes across an old flame, Bessie Drummond, attacked in the streets. The next day, when Bessie is found brutally beaten in her own room, locked from the inside, Wyndham promises to get to the bottom of her murder. But the case will cost the young constable more than he ever imagined. 1922, India. Leaving Calcutta, Captain Sam Wyndham heads for the hills of Assam, to the ashram of a sainted monk where he hopes to conquer his opium addiction. But when he arrives, he sees a ghost from his life in London—a man thought to be long dead, a man Wyndham hoped he would never see again. Wyndham knows he must call his friend and colleague Sergeant Banerjee for help. He is certain this figure from his past isn't here by coincidence. He is here for revenge.
Dharma: Decoding the Epics for a Meaningful Life
Amish Roy
Bhavna Roy
Indian philosophy
shiva Trilogy
Ram Chandra
Vajpayee: The Years That Changed India
Former prime minister of India
Bharatiya Janata Party
Atal Bihari Vajpayee
Shakti Sinha
Pokhran-II nuclear tests
A Garland of Forgotten Goddesses
Hinduism, Michael Slouber
Unfinished: A Memoir
Priyanka Chopra Jonas
global acting career
philosophical
sassy
inspiring
bold
rebellious
India 2030: Rise of a Rajasic Nation
Gautam Chikermane
Abhijit Iyer-Mitra
Ajay Shah
Amish Tripathi
Amrita Narlikar
Bibek Debroy
David Frawley
Devdip Ganguli
Justice B.N. Srikrishna
Kirit S. Parikh
Manish Sabharwal
Monika Halan
Parth J. Shah
Raghunath Anant Mashelkar
Rajesh Parikh
Ram Madhav
Reuben Abraham
Samir Saran
Sandipan Deb
Sonja Shah-Williams
wellness to your life
practical Ayurvedic advice
increase energy
boost immunity
relieve digestive problems
improve relationships
Narendra Modi
Vyasa Kumar
Prime Minister of India
THE SOUL OF INDIA
Swami Vivekananda
S. Sujathan
Vedas
Upanishads
7 Divine Laws
Awaken Your Best Self
the physical laws of nature
Swami Mukundananda
Vedic scriptures
A Burning
Megha Majumdar
National Book Award
right-wing political party
Djinn Patrol on the Purple Line
Deepa Anappara
Purple metro line
Death in the East
Abir Mukherjee
Captain Sam Wyndham
Sergeant Banerjee