Must Read Books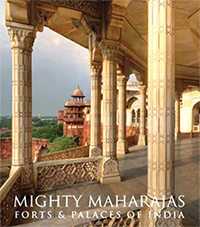 Mighty Maharajas: Forts & Palaces of India
by Amita Baig (Author), Joginder Singh (Photographer)The Indian subcontinent offers a fascinating collection of historic forts and royal palaces waiting to be explored. Mighty Maharajas: Forts and Palaces of India brings together a unique architectural legacy—from ancient forts mentioned in Hindu epics to strongholds built by succession of rulers, arranged geographically within a historic or aesthetic context. The narrative provides glimpses of history enlivened by stirring tales of valor and sacrifice while lavish color photographs reflect the cultural heritage of each palace and fort, bringing the royal experience to life for the reader.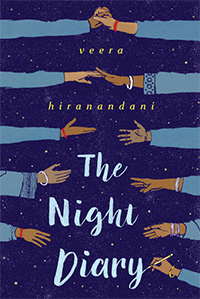 The Night Diary
By Veera Hiranandani

It's 1947, and India, newly independent of British rule, has been separated into two countries: Pakistan and India. The divide has created much tension between Hindus and Muslims, and hundreds of thousands are killed crossing borders.
Half-Muslim, half-Hindu twelve-year-old Nisha doesn't know where she belongs, or what her country is anymore. When Papa decides it's too dangerous to stay in what is now Pakistan, Nisha and her family become refugees and embark first by train but later on foot to reach her new home. The journey is long, difficult, and dangerous, and after losing her mother as a baby, Nisha can't imagine losing her homeland, too. But even if her country has been ripped apart, Nisha still believes in the possibility of putting herself back together.
Told through Nisha's letters to her mother, The Night Diary is a heartfelt story of one girl's search for home, for her own identity…and for a hopeful future.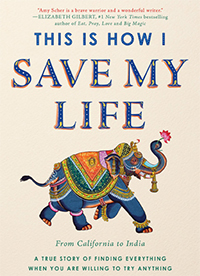 This Is How I Save My Life: From California to India, a True Story of Finding Everything When You Are Willing To Try Anything
By Amy Scher

The true story of a fiery young woman's heartwarming and hilarious journey that takes her from near-death in California to a trip around the world in search of her ultimate salvation. Along the way, she discovers a world of cultural mayhem, radical medical treatment, and, most importantly, a piece of her life she never even knew she was missing.
This Is How I Save My Life is a powerful and uplifting story of sheer determination for anyone who believes in—or doubts—the existence of miracles and the infinite power of self-healing when it seems like all hope is lost.
Posted on: 11-2-2018 by: Deshvidesh