Nadia Weds Prem Indian Wedding at Premier Event Halls Photographed by Studio Dew Drops
INDIAN BANQUET HALLS
Premier Event Halls
Nadia and Prem's Suwanee, Georgia, wedding was a humble affair. Nadia, a model turned entrepreneur, is founder of Blush by Nadia. Prem, also an entrepreneur, runs his own choreography school. The two met at a fashion show through their mutual friend, DJ Bobby. At this show, Nadia provided makeup for the models while Prem organized the entire event. Quite unlike the end of the story, there were no initial sparks or love at first sight. Their meeting was quickly forgotten.
Signature Ballroom
INDIAN BEAUTICIANS
INDIAN COSMETICIAN
Indian wedding
Indian fashion show
Indian wedding planner
It was only later when Prem saw Nadia's photo on Facebook that he thought of asking her to model for an upcoming fashion show he was hosting. It was at their second meeting when firecrackers did spark and the two began chatting. One thing led to another, and Nadia and Prem began dating. It was at the Sushmita Sen Show of Empowerment where Prem proposed.
Blush Beauty By Nadia
Indian Hair Stylist
INDIAN WEDDING DECORATOR
Royal Dekors
INDIAN DISC JOCKEY
Bollywood music
wedding planning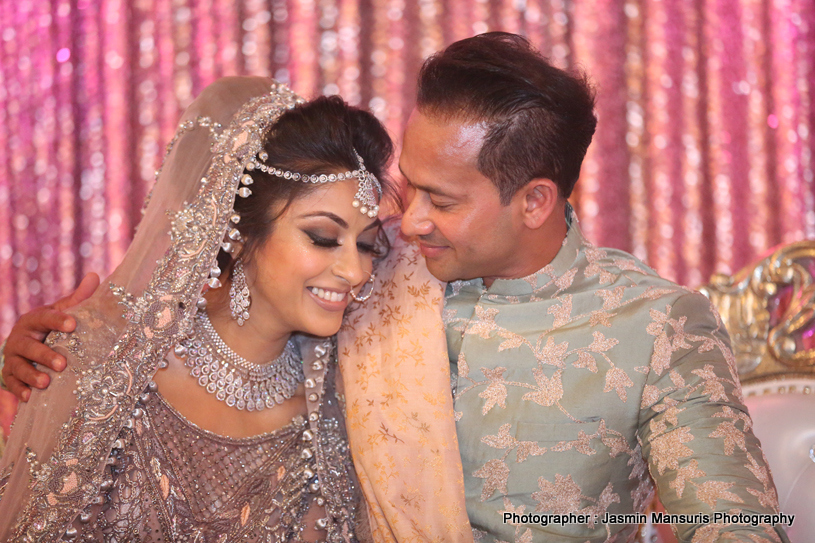 DJ Sonny Productions
INDIAN EVENT PLANNER
Crimson Bleu Events
The wedding was a simple affair planned by Nadia, Prem and a few of their professional wedding planner friends. The venue of the Nikaah was indoors at Premiere Event Hall. Pre-wedding festivities included a mehndi and sangeet that were held at Prem's uncle's house. The wedding was celebrated with much fanfare with Bollywood music being the highlight. There were notable performances by Nadia, Prem, and his friends. Prem's choreography team too handled the sangeet well with one hour of non stop performances that the guests truly enjoyed. This was definitely the big highlight of the wedding. The entire act done by Prem's team showed how the couple met and how their love led them to the wedding stage.
Henna by Uroosa
INDIAN WEDDING PHOTOGRAPHER
The couple recommends that everyone should enjoy their wedding and be sure to truly cherish the wedding planning and festivities as much as the wedding. After all, the journey as beautiful as the destination itself.
Jasmin Mansuri's Photography
INDIAN RESTAURANT
INDIAN CATERING
Ashiana Restaurant & Banquet halls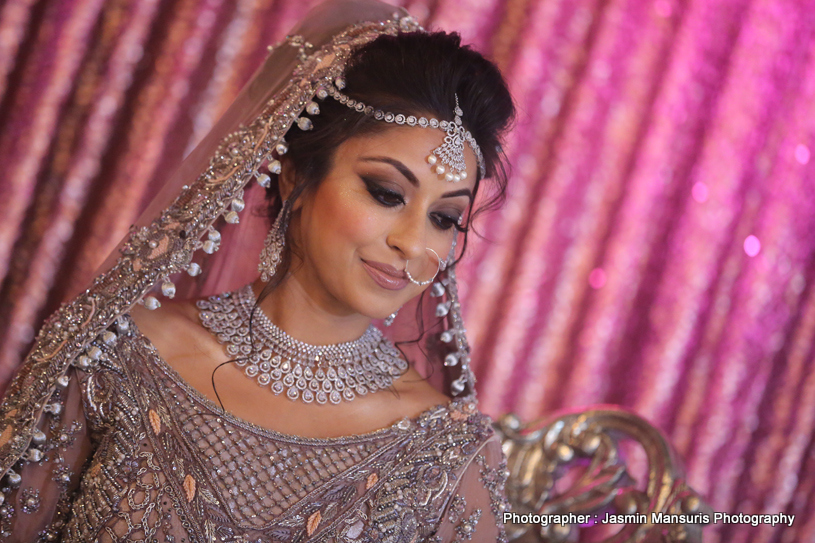 ---
BANQUET HALLS Premier Event Halls 770-361-6645 | Signature Ballroom 404-552-0566 | BEAUTICIANS / COSMETICIAN Blush Beauty By Nadia 678-435-5322 | Vee Jovan – Hair Stylist 915-443-0856 | CAKE Pot Bharoon Atlanta 515- 771-0574 | DECORATOR Royal Dekors 770-315-3221 | DISC JOCKEY DJ Sonny Productions 404-915-6658 | EVENT PLANNER Crimson Bleu Events 404-217-6097 | One H'ART Events 404-291-1670 | MEHNDI Henna by Uroosa 678-982-4613 | PHOTOGRAPHER / VIDEOGRAPHY Jasmin Mansuri's Photography 404-483-0138 | Studio Dew Drops 954-464-1545 | Shots By Sayani 678- 313-7648 | PRIEST M.D Sajid 678- 886-3457 | RESTAURANT/CATERING Ashiana Restaurant & Banquet halls 770-446-8081 | Kabab Hut 770-925-4440 |
---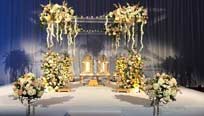 Crimson Bleu Events
For more information on how Preferred Vendors members are chosen, click here.
---