Namaste! Festival and Namaste! Concert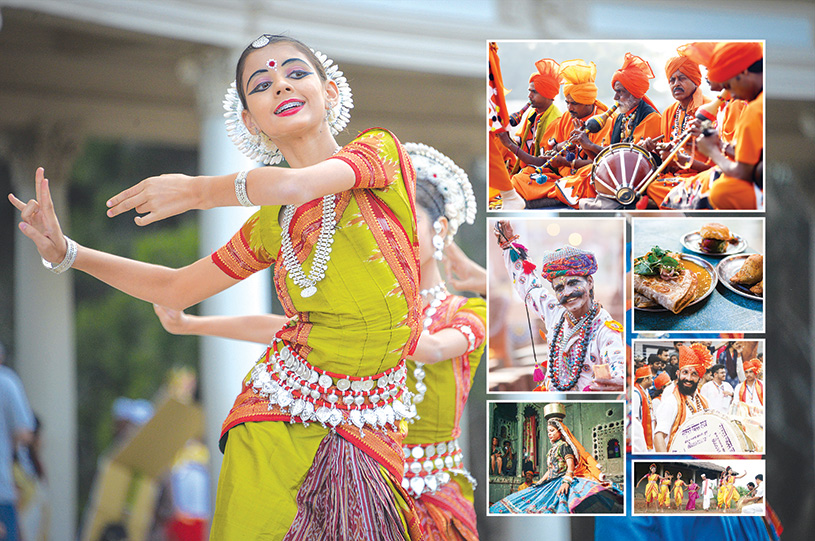 Celebrates Indian Heritage With Electrifying Cultural Experience
December 3 and One-of-a-Kind Concert December 4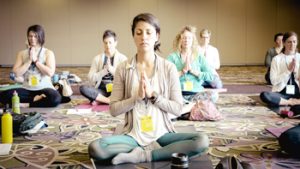 In early 2020, three Indian-South Floridians who had relocated from the North-East, got together to discuss how they could launch a chapter of their favorite charity, Akshaya Patra. "It seemed inconceivable to us that a charity feeding 2 million children a day in India, with 35 popular chapters across the US, had little brand recognition here" said Meena Rajgopal, one of the co-chairs of the South Florida chapter. Kavitha Kanuri, another co-chair said, "Akshaya Patra's mission really resonated with our friends.
No child should be deprived of education because of hunger is really inspiring since many of us here in the US owe our success to education. $20 feeds a child a mid-day meal at school for one year implies we can all do our part, even our kids" The trio roped in Venkat Maddineni, a veteran from Weston who was well-networked in the community, to join the effort. "With Akshaya Patra's program, retention for children—especially girls—skyrockets because parents who previously preferred that their children work, now choose to send them to school. The hot lunch they receive at school is in many instances their only meal of the day. This education lifts not just the child but the entire family over time, and that impact is ultimately what persuaded me to join the effort," said Venkat.
Soon after the chapter's establishment, it hit a roadblock. "Covid put a full stop to all our efforts to grow the chapter," said Meena Rajgopal. "In fact, we had to cancel our very first meeting, which was very disappointing." The team persisted and managed to raise a substantial sum of donations through virtual galas and fundraisers".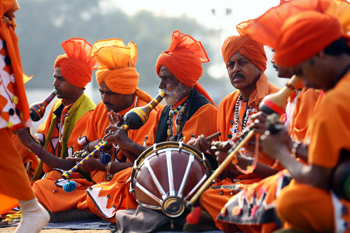 "Coming out of Covid, we needed to do something big to catch up for the lost years and spread awareness about Akshaya Patra," said Raj Rajgopal, the fourth member of the initial founding team of the chapter. "We were lucky to meet Sanjay Chandran, President of Florida Fine Arts, at an IIT alumni get together. After recently hearing about Akshaya Patra and donating to the cause, Sanjay was itching to do something big from a performing arts standpoint. We also got great support from Raj Shah Ji of Desh Videsh Media Group who encouraged us to think big". From these initial discussions Namaste! 2022 was born.
Namaste!, A Grand Indian Art and Food Festival will be a two-day event.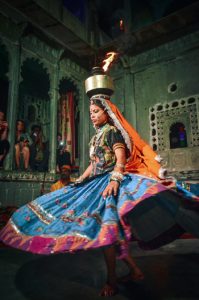 The Namaste! Festival on day one, celebrates the music, food, crafts, and culture of India, and will be held on December 3, 2022 from 10:30 am to 8 pm on the grounds of the Pompano Beach Amphitheater and Community Park. This entertaining and immersive experience will feature 100+ performers on two stages and 50+ booths and exhibits showcasing Indian arts, crafts, and foods. The event will have a Yoga and Mindfulness session, standup comedy by Rajiv Satyal, and will be graced by Kushi Patel, Miss India Worldwide. Admission is free for a limited time, with registration at www.namastefl.com. The festival will be followed by the Namaste! Concert on Dec 4th at the indoor Pompano Beach Cultural Center. The upbeat dance and music concert will showcase a fusion of Indian and world genres including Jazz and Latin with popular and original compositions. This gala style event will be a fundraiser for Akshaya Patra.

The event is a culmination of a true team effort, with hundreds of dancers, musicians, and Namaste champions helping orchestrate the hundreds of activities and putting in hours of practice for a noble cause. Get your free tickets for a limited time at www.namastefl.com to attend the Dec 3 Festival and email us at namasteflevent@gmail.com to see how you can sponsor a table at the Namaste Concert on Dec 4.