NRI News November 2022
Chandru Acharya to Represent Hinduism in Security Advisory Council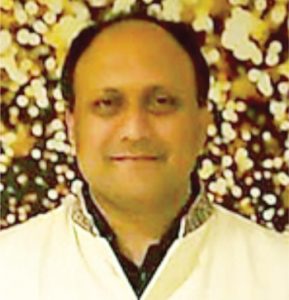 Chandru Acharya, an active member of the RSS' (Rashtriya Swayamsevak Sangh) US branch of Hindu Swayamsevak Sangh has been appointed as a member of Homeland Security's faith-based Security Advisory Council. He is one of the 25 distinguished religious personalities of the USA to be a part of this Council. Not only that, Chandru Acharya is the only representative of the Hindu religion on this committee. He has great contributions to building awareness and integrity among various religions. 
Presently working in the Planning Commission of Canton Township, Michigan, Acharya takes an active interest in building peaceful unions between different communities along with social equality. He works with various community organizations to promote the welfare and cultural heritage of each community. Chandru Acharya plays a significant role in evolving cross-cultural consciousness among children and working above faith or religious lines in times of pandemic. He has also raised his protest against 'Hinduphobia'

Indian-Origin Footballer Mia Bhuta in the FIFA U-17 Women's WC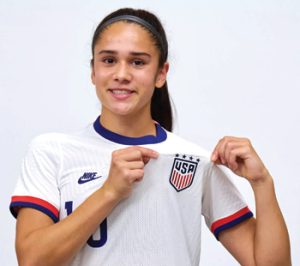 Vyom Bhuta, a 16-year-old boy from Gujarat's Rajkot left his city and country to reach the USA to become a tennis player. He may not have succeeded, but years later, in 2022 his 16-year-old daughter Mia Bhuta created history by representing the USA in the FIFA U-17 Women's World Cup. In a match against India on October 11, Mia scored a wonderful goal which her father witnessed from the stands. 
Mia expressed her wholehearted gratitude towards her parents and said that she would not have achieved success without their sacrifice and contributions. Talking about Indian football she sounded very positive about the potential of young talent. She wanted that the world should believe in the ability of these young girls so that they can succeed in the days to come. 
Mia was overjoyed by the congratulatory wishes sent to her by the Australian football star Megan Rapinoe via social media. 
NRI Doctor Donates All Her Savings to Alma Mater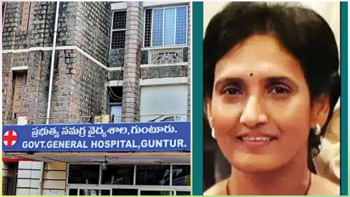 Dr Uma Devi Gavini, an alumnus of the Guntur Medical College (GMC) and settled in the USA for the last 4 decades has donated her life's savings amounting to 20 Crore (200Million) INR to her alma mater. The purpose of this donation is to build a Mother and Child Hospital (MCH) on the GMC premises. Her remarkable act of philanthropy and sense of love and belonging for her roots have inspired many of her juniors to come ahead for humanity. 
Dr Uma Devi completed her MBBS from the GMC in 1965 and then relocated to the USA. She has been working as an immunologist and allergy specialist for more than 4 decades. She is also an active member of the Guntur Medical College Alumni Association, North America (GMCANA), in Dallas, Texas. In the 17th Reunion of GMCANA in September this year, she announced her decision to donate. 
Inspired by her, fellow doctors Movva Venkateswarlu ensured a donation of Rs 20 crore, and Surapaneni Krishna and Tella Nalini, vowed to donate Rs 8 crore each.

Indian-American Lawyer Priti Krishtel Gets the 'Genius Grant'

It is indeed a proud moment and a great validation for the causes of the movement of Health justice lawyer Priti Krishtel as she has been chosen as a recipient of the MacArthur Fellowship, popularly known as the 'genius grant'. This fellowship is an unconditional grant of $800,000 as a mark of recognition and appreciation for exceptionally talented people in different fields like artists, activists, scholars, and scientists. Priti is one of the 25 distinguished fellows comprising 15 women and 10 men. 
Priti did her BA in 1999 from the University of California at Berkeley and a JD (2002) from the New York University School of Law. She has been working against the inequalities in the pharmaceutical patent system and is vocal about the availability of life-saving medicines for one and all irrespective of their purchasing power or country. She is the co-founder of the Initiative for Medicines, Access, and Knowledge (I-MAK) in 2006. At present, she works here as co-executive director.
Parul Agrawal Becomes Head of Drama at Warner Brothers Television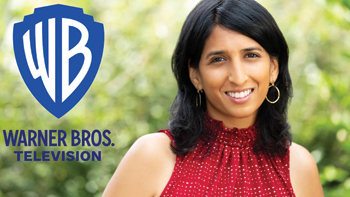 Parul Agarwal has been promoted to the coveted post of SVP and head of drama development at Warner Brothers Television. Her diligence and brilliance in her responsibilities as drama executive at Warner Brothers Television have been recognized by this lift. In this new position, her reporting point will be EVP and Head of Development, Clancy Collins White. 
Parul Agarwal began her TV career working as the script coordinator on AMC's Mad Men. She joined Warner Brothers Television in 2010 and walked up the corporate ladder from the bottom to the post of director and attained the post of VP of drama development. In the initial years after joining in 2010, she worked as an assistant in a few development and production. And now, as the SVP she will lead the creation of Warner Brothers Television drama series, and movies for Warner Bros. along with Discovery's HBO Max, external streaming services, cable, and broadcast networks.