Nikki Haley's Presidential candidacy and her views on Key issues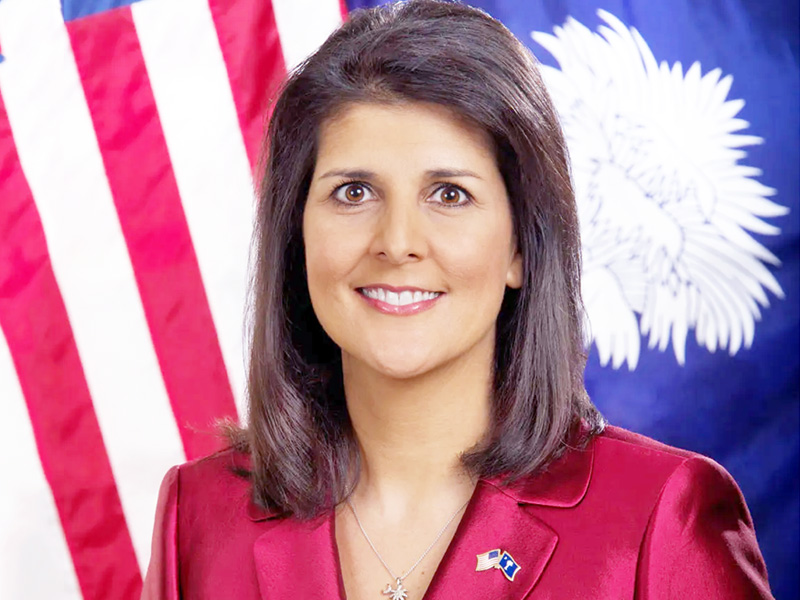 Born on January 20, 1972, Nikki Haley is an American politician and diplomat who served as the 116th and first female governor of South Carolina from 2011 to 2017, as well as the 29th American ambassador to the UN for two years, from January 2017 to December 2018.
Nikki Haley, a former United Nations Ambassador, former South Carolina governor, and the first Indian-American to run for US president, was born Nimrata Randhawa in Bamberg, South Carolina. She attended Clemson University, majoring in accounting, and graduated with honors.
Haley served as Governor of South Carolina from 2011 to 2017. During her time in office, she focused on creating jobs, improving the economy, reforming government and education, and advancing the rights of all South Carolinians. She was the face of her state during several national tragedies, including the Charleston church shooting and the floods of 2015.
Recently, Haley announced her candidacy for President of the United States. She has centered her campaign on the idea of restoring hope and trust in government. She has spoken out against corruption and partisanship and is an advocate for economic opportunity, immigration reform, and national security.
What are the main political ideas behind Nikki Haley's presidential candidacy?
Nikki Haley has made a name for herself in US politics and is now seeking the Republican nomination for president. Throughout her political career, she has advocated for conservative principles like lower taxes and limited government regulation. Additionally, she is a strong proponent of traditional American values like freedom, patriotism, and faith.
She is also a proponent of free markets and limited government involvement in the economy. She believes that the government should focus on creating conditions that will help businesses succeed and promote economic growth. Additionally, she supports providing tax breaks to those who are engaged in job-creating activities and investing in infrastructure projects.
Haley also believes in promoting and protecting civil liberties. She has called for religious freedom laws that protect people's right to worship as they choose. She has also come out against racial profiling and any form of discrimination. Haley is a strong supporter of national security measures and military spending. She believes that the United States should remain vigilant against terrorism and other threats to the country's safety and sovereignty. Additionally, she has argued for increasing military spending to modernize and equip the armed forces with the latest technology and training. 
Now let me talk about Nikki Haley's views on important topics in a bit of detail.

Haley's Foreign Policy Views
Nikki Haley has been a vocal critic of China and its human rights abuses, with the famous quote: "They all think we can be bullied and kicked around. You should know this about me. I don't put up with bullies. And when you kick back, it hurts them more if you're wearing heels," says Nikki Haley. In response to spy balloons flying over U.S. airspace, Haley has suggested showing "strength" against China.
"Religion is an important part of Nikki Haley's life, and she has been vocal about her Christian faith. She is a Methodist and attends church regularly. On the campaign trail, she often references God and speaks about how her faith shapes her views on certain issues."
Haley has also shown her support for Israel, famously saying at the American Israel Public Affairs Committee (AIPAC) policy conference, "The days of Israel-bashing are over." During her time as Ambassador to the United Nations,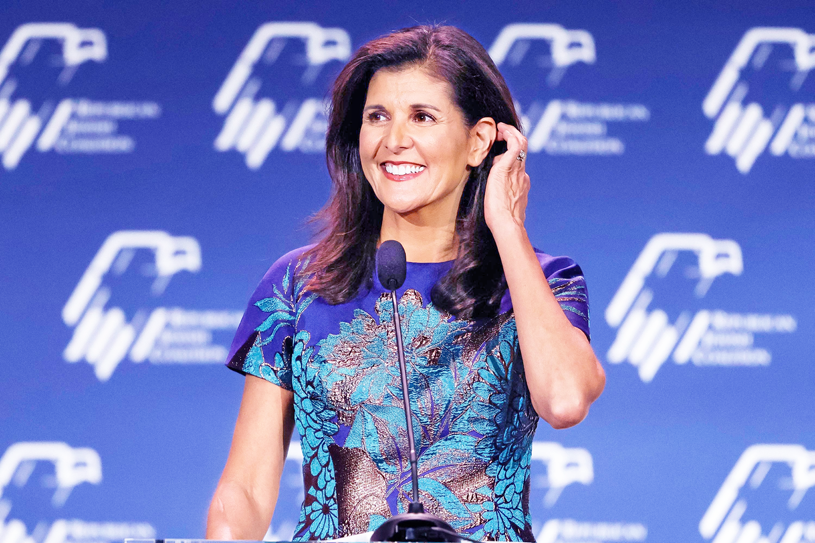 the U.S. pulled out of the Iran nuclear deal. She has stated her firm stance that any nuclear deal with Iran must guarantee the safety of the region and protect US allies in the Middle East.
Nikki Haley is making her stance on foreign policy clear during her campaign for US president. She is committed to strengthening the alliances between the United States and its allies and ensuring that our security and economic interests are protected.
Haley has emphasized the need to combat terrorism, protect American citizens abroad, and ensure that the U.S. is leading the way in global diplomacy. She supports maintaining strong relationships with our closest allies and believes that military action should only be used as a last resort. In addition, she believes that the United States should be proactive in addressing humanitarian crises around the world and should work together with international organizations to provide assistance where it is needed.
Haley also strongly believes in promoting democracy, free markets, and human rights across the globe. She is an advocate of free trade and has advocated for the US to remain engaged in multilateral agreements such as the Paris Agreement and the Trans-Pacific Partnership.
Finally, Haley has made it clear that she will not tolerate hostile regimes or hostile actions against the United States and its allies. She believes in the importance of a strong defense and has stated that she will take a hardline stance against any nation that seeks to challenge our sovereignty or undermine our values.
Views on Abortion
Nikki Haley's position on abortion has been very clear and consistent throughout her political career. She has been a strong advocate of pro-life policies, having supported laws that ban abortion after 20 weeks while also expressing her belief that all abortions should be banned. While she does not believe in the federal government taking action to restrict access to abortion, she has been outspoken in her support for states that have implemented their own restrictions. In a statement released during her candidacy for governor of South Carolina, she stated: "I am pro-life with exceptions for rape, incest, and the life of the mother. I will work to ensure that South Carolina continues to protect innocent lives." This stance remains unchanged, as she recently stated: "We should make it harder for young women to have abortions, not easier."

Views on Immigration
Nikki Haley has been fairly consistent in her position on immigration throughout her political career. She has described herself as an "immigration hardliner" and has called for greater border security and enforcement of existing laws. In 2017, she supported the Trump administration's decision to end DACA (Deferred Action for Childhood Arrivals). In 2018, she issued a statement saying that she would not support any effort to pass the DREAM Act, which would have granted legal status to individuals who arrived in the US as minors. Haley believes that undocumented immigrants should not be granted amnesty, and she has opposed any effort to provide a pathway to citizenship. She also opposes sanctuary cities and believes that they should be defunded. In general, Haley's position is that the US should have secure borders and enforce laws that are already in place.

Views on Medicaid and Medicare
Nikki Haley has stated that she wants to make Medicaid and Medicare more efficient and cost-effective. She believes that Congress should look for ways to control costs while still providing a comprehensive health care program. She also supports continuing the Children's Health Insurance Program (CHIP), which provides free or low-cost health care coverage to children in working families who do not qualify for Medicaid. Haley also supports giving states more flexibility in how they use their Medicaid and Medicare funds, so they can find the best way to provide quality care for the people in their states. She believes that Medicaid should be modernized to allow people to keep the same doctor, even if they move states or receive treatment at another hospital.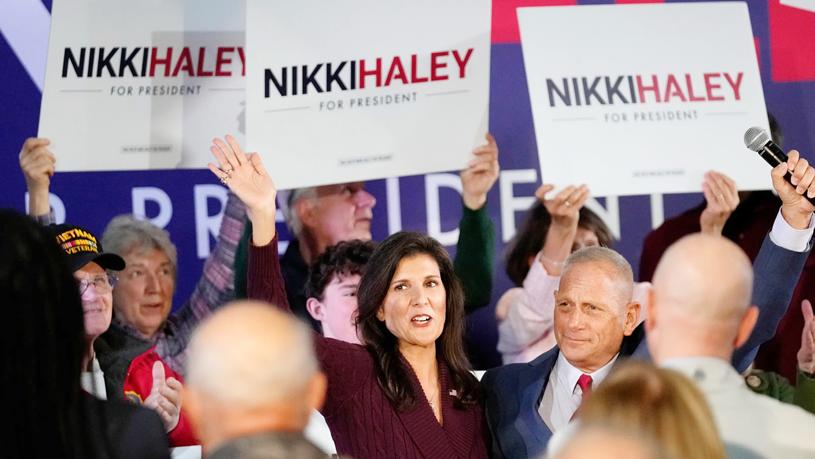 Nikki Haley is in favor of tax cuts for all Americans and wants to simplify the tax system. She has proposed a flat income tax rate, which would eliminate deductions and loopholes and make filing taxes simpler. She also wants to reduce corporate taxes in order to make it easier for businesses to invest and create jobs. Furthermore, she supports making sure taxes are paid by the wealthiest Americans, stating that the country needs "fair and equitable taxation that does not unfairly burden any particular group." In addition, she wants to reduce the national debt by cutting spending, specifically targeting excessive government waste.
Nikki Haley was an ardent tax cutter both as governor and during her candidacy for the office. In a Dec. 2010 interview with Fox News' Neil Cavuto, she stated: "We're not raising taxes. We are going to reduce debt. We are going to reduce spending. And we're going to do it in a way that doesn't just get us through one year, but we're thinking about years three, five, and seven, so that we come out of it stronger than when we started". 
She also proposed eliminating the corporate income tax. In August 2010, she told The State newspaper: "The first thing we want to do is eliminate the corporate income tax". Her plan was to make South Carolina more attractive for businesses and create jobs. However, some argued that such drastic cuts would negatively affect the state's budget and public services.

Nikki Haley is a strong advocate for cutting taxes for the middle class and believes that taxes should be simplified to make them easier for citizens to understand. She believes that the tax system should prioritize helping those who need it most and supports expanding the earned income tax credit. She is also in favor of closing tax loopholes that allow corporations and wealthy individuals to pay less than they should. Additionally, she has spoken out against raising the gas tax as a way to pay for infrastructure improvements.
Views on India
Nikki Haley, the former South Carolina governor, has been an outspoken proponent of India-US relations. She has actively promoted India-US bilateral trade and investment, and during her tenure as US Ambassador to the UN, she continually worked to ensure that India was able to effectively participate in international forums.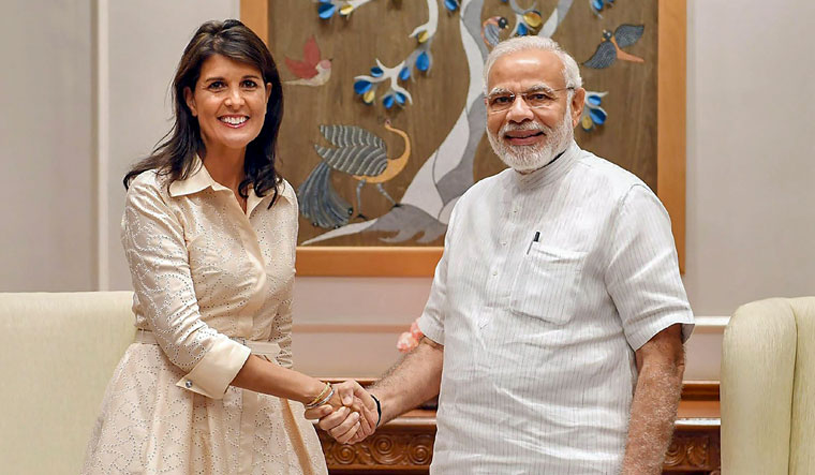 Haley has also been a vocal critic of China's human rights abuses and has urged the US to take a stronger stance against the country. She has spoken in favor of strengthening ties between India and the US, especially with regard to defense and security. Moreover, Haley is a strong proponent of India's economic policies and has spoken positively about India's efforts to bring economic development to its citizens. Additionally, she has praised India's role in the fight against terrorism, citing its actions in Afghanistan as a positive example.
Finally, Haley is an ardent supporter of India's Prime Minister Narendra Modi and his "Make in India" policy. She has praised Modi's commitment to create jobs, spur economic growth, and improve infrastructure in India. In addition, Haley has expressed admiration for Modi's leadership style and his commitment to uphold democracy and religious freedom. With her support for India-US relations, it is clear that Nikki Haley would be a strong advocate for India if she were to become President of the United States.
Views on Prime Minister Modi
Nikki Haley has had a good relationship with Indian Prime Minister Narendra Modi since he assumed office in 2014. She has visited India multiple times and has called for closer ties between the two countries. She spoke fondly of her visits to the country and expressed admiration for Prime Minister Modi's commitment to economic growth and job creation.
Haley also praised Prime Minister Modi's decision to take a hard line against cross-border terrorism and stressed the need for India and the US to work together on common security challenges. She also expressed support for Prime Minister Modi's policies on clean energy, sanitation, and infrastructure development. She also mentioned that she believes India will play an important role in ensuring global peace and stability.
Views on Religion
Religion is an important part of Nikki Haley's life, and she has been vocal about her Christian faith. She is a Methodist and attends church regularly. On the campaign trail, she often references God and speaks about how her faith shapes her views on certain issues. She has spoken out against attempts to politicize faith, saying that religious beliefs should never be used as a basis for policy decisions. She has also spoken in support of religious freedom and the right of people to practice their own religion. Additionally, Haley has defended Israel and its people and has been a strong advocate for strengthening the relationship between the US and Israel.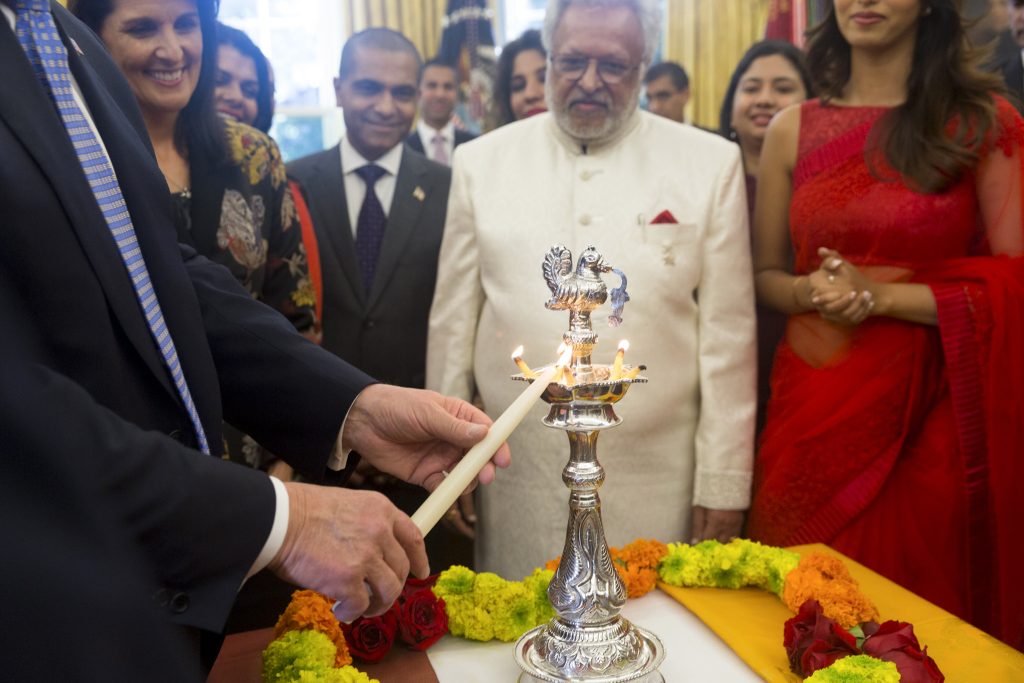 Views on Sikhism
Nikki Haley, the Republican candidate for President of the United States, has been outspoken in her support of the Sikh community in America. During her tenure as Governor of South Carolina, she hosted several events to celebrate the Sikh holiday of Vaisakhi and participated in a roundtable discussion with Sikh leaders. In 2019, she issued a proclamation recognizing the 400th anniversary of the birth of Guru Nanak Dev Ji and the 550th birth anniversary of Guru Angad Dev Ji. She has also supported legislation that would designate April 14th as Vaisakhi Day in South Carolina and has advocated for federal legislation that would recognize Vaisakhi as an official U.S. holiday. Haley's position on Sikhism stands in stark contrast to that of her opponent, Joe Biden, who has yet to publicly comment on the community. This shows her commitment to advocating for all communities and her willingness to stand up for religious freedom.
Views on Culture Wars
Nikki Haley has spoken out against conservatives' need to "own the libs" online. In a 2021 Virginia gubernatorial campaign event, Haley blasted the "culture wars" in the U.S., saying, "They've done nothing but to divide America. You've got these culture wars, and I know that China and Russia are saying, What happened to America?'"
Haley also stated that "real leadership is about persuasion; it's about movement; it's bringing people around to your point of view. Not by shouting them down, but by showing them how it is in their best interest to see things the way you do." This view has shaped her political stances since she first ran for office and her 2020 presidential campaign. It is clear that Haley values compromise over division, something many Americans have been calling for in recent years.
Views on Education
Nikki Haley has made her stance on education clear, supporting Florida Governor Ron DeSantis' move to ban Critical Race Theory (CRT) in K–12 classes. According to Andrew Vinson, a political strategist in South Carolina, "She will be pro-education and certainly reluctant to support CRT and things that have become buzzwords on the Republican side of things."
In June 2022, Haley also backed DeSantis' "Don't Say Gay" law, which prohibits teachers from discussing homosexuality in school. Vinson says of Haley's potential candidacy: "If there is a market in the Republican Party for someone who is less in your face and less chaotic than Trump and DeSantis, she can chart that lane. That's a path that she will be comfortable walking."
==========
Born as Nimrata Randhawa
Date of birth: January 20, 1972
Birthplace: Bamberg, South Carolina
Father: Ajit Singh Randhawa
Mother: Raj Kaur Randhawa
Siblings: Charan Randhawa, Mitti Randhawa, and Simran Singh
Children: Nalin Haley, Rena Haley
Religion: Raised in the Sikh faith, she converted to Christianity (Methodist) in her twenties.
Political Party: Republican
Marital Status: Married to Michael Haley since 1996.
Alma Mater: Clemson University, B.A. in accounting, 1994
About the Author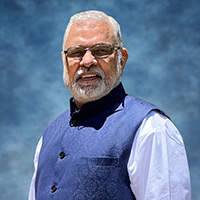 A software engineer by profession, Indian culture enthusiast, ardent promoter of hinduism, and a cancer survivor, Raj Shah is a managing editor of Desh-Videsh Magazine and co-founder of Desh Videsh Media Group. Promoting the rich culture and heritage of India and Hinduism has been his motto ever since he arrived in the US in 1969.
He has been instrumental in starting and promoting several community organizations such as the Indian Religious and Cultural Center and International Hindu University. Raj has written two books on Hinduism titled Chronology of Hinduism and Understanding Hinduism. He has also written several children books focusing on Hindu culture and religion.
---
---
About the Author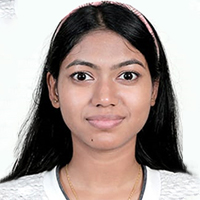 Arkamita Sengupta, a resident of Siliguri, graduated from Salesian College, Siliguri with a Master's degree in English Literature and a Bachelor's degree in English Honors from Amity University, Kolkata. Her interests lie in reading, listening to music, painting, and learning foreign languages. She is also learning French as a foreign business language and is further interested in learning Korean, Mandarin, and Spanish.
However, being an avid reader, Arkamita aspires to pursue a career mainly concerned with academics, preferring to be an author or an editor. She enjoys reading critical essays and articles on literary pieces, which inspires her to conduct research on literary topics such as post-colonial world literature and contemporary literature.