Nova Southeastern University Receives $200 Million Commitment from Patel Family Foundation
$50 Million Gift plus $150 Million Investment Will Significantly Expand NSU's Colleges of Osteopathic Medicine and Health Care Sciences; Advance Health Care in Florida and Beyond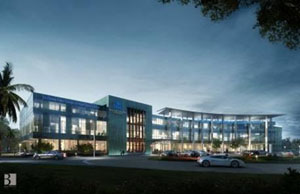 FORT LAUDERDALE and CLEARWATER, Fla. – Nova Southeastern University (NSU)announces the largest philanthropic gift in its history from Tampa-area cardiologist Dr. Kiran C. Patel and his wife, pediatrician Dr. Pallavi Patel. The commitment will significantly expand its programs in osteopathic medicine and health care sciences, and be used to develop a new 27-acre campus for NSU in Clearwater, Fla. The Patels are renowned in Florida for their philanthropy, community service and entrepreneurship.
The commitment from the Patel Family Foundation includes a $50 million gift and an additional $150 million real estate and facility investment in a future 325,000 square-foot medical education complex that will be part of NSU's new Tampa Bay Regional Campus, in Clearwater. The campus will house a new site for NSU's College of Osteopathic Medicine, as well as its existing programs in the Tampa area.<
Their transformational commitment will advance health care in Florida and internationally, with a particular focus on multicultural and underserved communities. The goal is to put patients first and integrate medical and health care expertise.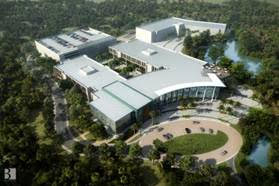 "This gift and additional investment will enrich NSU's ability to educate highly-qualified physicians and health care professionals who understand how the medical disciplines can and must work together. These future leaders will represent the cultural diversity of our region, our nation and our world so that they can better serve their patients and communities," said NSU President Dr. George Hanbury.
Their $50 million gift, one of the seven-largest to any Florida university in history, catapults NSU to more than 84% of its goal to raise $250 million by 2020 for its Realizing Potentialphilanthropic campaign.
This commitment will support the university in several ways, including:
The naming of NSU's Dr. Kiran C. Patel College of Osteopathic Medicine, including support for equipment and the hiring of additional faculty and staff in the Tampa Bay area, as well as an endowment to sustain the operation of the college's new location in perpetuity. The new osteopathic medicine site will increase the number of NSU's graduating D.O. physicians from 230 to approximately 380 per year.
The naming of NSU's Dr. Pallavi Patel College of Health Care Sciences, including an endowed scholarship fund for students.
The former site of Clearwater Christian College has been acquired by the Patel Family Foundation and will be developed into a 27-acre, NSU Tampa Bay Regional Campus that will host a new osteopathic medicine site, as well as the existing programs offered by NSU in Tampa. Occupancy of all programs is expected to be complete in 2019. NSU's current Tampa Campus includes several program offerings from the newly named Dr. Pallavi Patel College of Health Care Sciences, including physical therapy, occupational therapy and anesthesiologist assistant.
"This $200-million-commitment will make NSU the premiere leader in healthcare education on both the east and west coasts of Florida," said Dr. Hanbury.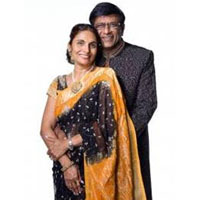 "I feel that it is more important than ever to advance the current state of health care," said Dr. Kiran C. Patel. "It is rare for someone to have the opportunity to impact the world in this way, and, as an immigrant to the United States, I am particularly honored to be able to make a difference in people's lives around the world. I believe that NSU is the future of multi-disciplinary medical education. Together, we will be able to capitalize on an opportunity that will be beneficial to millions of human lives, many right here in Florida and many others across the globe."
"This partnership will benefit thousands of patients, students and doctors," added Dr. Pallavi Patel. "Over the next 20 years, NSU will train thousands of new doctors and other health care professionals who will directly touch millions of lives, making a real difference."
NSU is already the top provider of medical doctors and physician assistants in the state with 40% of its D.O. graduates electing to practice in Florida. Sixty percent of these Florida-based physicians practice and treat patients in medically underserved areas. This was a key factor in the Patels' decision to support NSU's osteopathic medicine and health care sciences colleges. Their goal is to be involved in the training and education of generations of physicians and other health care providers who will serve in areas with the greatest need across the country and worldwide.
As a result of the Patel Family Foundation's generous commitment, beginning in fall of 2019, NSU has applied for a class of 150 osteopathic medicine (D.O.) students to be taught on Florida's west coast at the new NSU Tampa Bay Regional Campus in Clearwater, while approximately 230 new osteopathic medicine students will continue to begin their studies each year at NSU's Fort Lauderdale/Davie campus. This will significantly grow the number of qualified physicians entering the workforce each year from NSU's Dr. Kiran C. Patel College of Osteopathic Medicine.
NSU's newly named Dr. Pallavi Patel College of Health Care Sciences graduates more than 1,200 health care professionals each year, helping to fill a critical need in local communities nationwide.  The college offers 29 different programs such as physician assistant, anesthesiologist assistant, occupational therapy, physical therapy, respiratory therapy, speech-language pathology and audiology.
"This gift and financial commitment from our innovative and visionary donor-couple will allow NSU to help fill the growing need for physicians and health care professionals, particularly in underserved, multicultural and international communities," said NSU Chancellor of the Health Professions Division and Interim Chief Operating Officer, Fred Lippman, R.Ph., Ed.D. "It will also help us continue to take a multi-disciplinary approach to advancing health care by enhancing integration of medical and health care education, research, practice and community leadership. That's how NSU keeps 'patients first' and delivers better outcomes for families and communities."
NSU's Dr. Kiran C. Patel College of Osteopathic Medicine and Dr. Pallavi Patel College of Health Care Sciences are both part of the university's Health Professions Division, comprised of seven health-related professional degree-granting colleges. NSU operates its Health Professions Division from its Fort Lauderdale/Davie campus as well as from several regional campuses located across Florida and in Puerto Rico. Currently, NSU is seeking accreditation for a new M.D. college and is planning the development of a teaching hospital and major medical center in partnership with HCA East Florida at its Fort Lauderdale/Davie location.
"We are honored to welcome Drs. Kiran and Pallavi Patel into our NSU family of philanthropists, partners and leaders who are passionate about the future of NSU, and are dedicated to fostering the health and wellness of communities here and worldwide," said Dr. Hanbury.