Noveen and Arpan
The dating app Bumble played the matchmaker for Noveen Moinpour and Arpan Bajaj. Following a number of years together, Arpan decided to propose to Noveen on the fourth anniversary of their first date. It was a pleasant surprise for Noveen as Arpan proposed to her during their Napa trip in front of the Golden Gate Bridge.
At the next stage of their relationship, the couple decided together to follow rituals from both the bride's and the groom's sides. Noveen being Persian and Arpan Indian, they had two dates and separate venues for two sets of weddings and receptions. The wedding weekend began with the Indian wedding which they celebrated on November 19, 2021, at Pier 27 in San Francisco. The Persian wedding followed the next day on November 20, 2021, at Fairmont Hotel, San Francisco. The lengthy guest list of 450 required hotels large enough to accommodate them.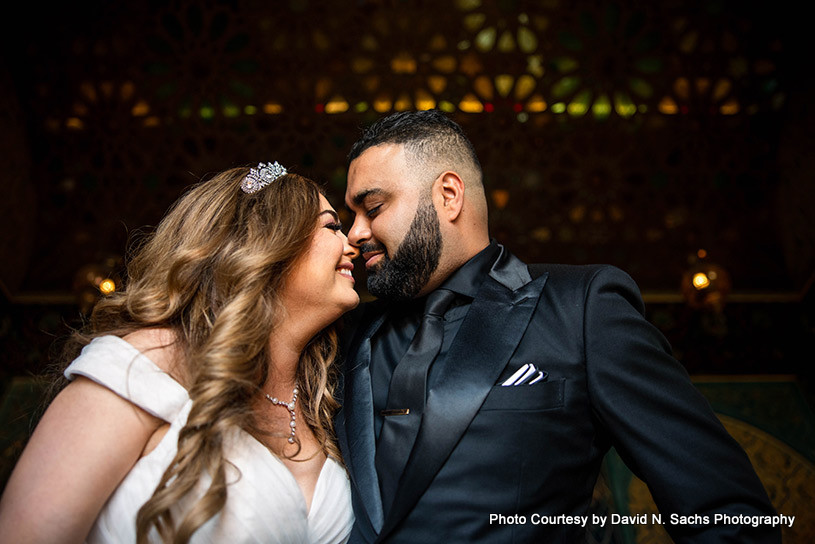 ---
BANQUET HALLS Fairmont San Francisco 415-772 –5171 | Pier 27 415-652-9764 | BARTENDING SERVICE
Bartenders Unlimited 415-454-3731 | BEAUTICIANS Sherrie Long 415-608-9220 | CAKE Jasmine Rae Cakes 415-621-2464 | CATERING Jalsa Catering  408-480-3825 | DISC JOCKEY Nirvana Entertainment 510-938-0677 | EVENT PLANNER 2 the 9s Events 415-948-1219 | FLORIST Soulflower Design Studio 15-971-8507 |  FOOD DISTRIBUTOR Parisa Karimloo  916-203-6388 | INVITATIONS Splash of T Design | KULFI/ICE CREAM Gol Ice Cream 925-803-6964 | LIGHTING Got Light 415-863-4300 | MEHNDI Toral Suthar 408-685-4228 | MUSICIAN Owl Vision 408-857-8096 | SODJLA  714-253-3118 | Tom Duarte Music 707-217-4549 | PHOTOGRAPHY/VIDEOGRAPHY David N. Sachs Photography 949-874-4073 | PRIEST Nilou Weddings 408-659-6133 | Panditji Nilesh 408-482-0908  | RENTAL SERVICES Abbey Party Rents 415-715-6900  | Bright Event Rentals 415-570-0470 | Club Sportiva 866-719-1600 ext. 9  
---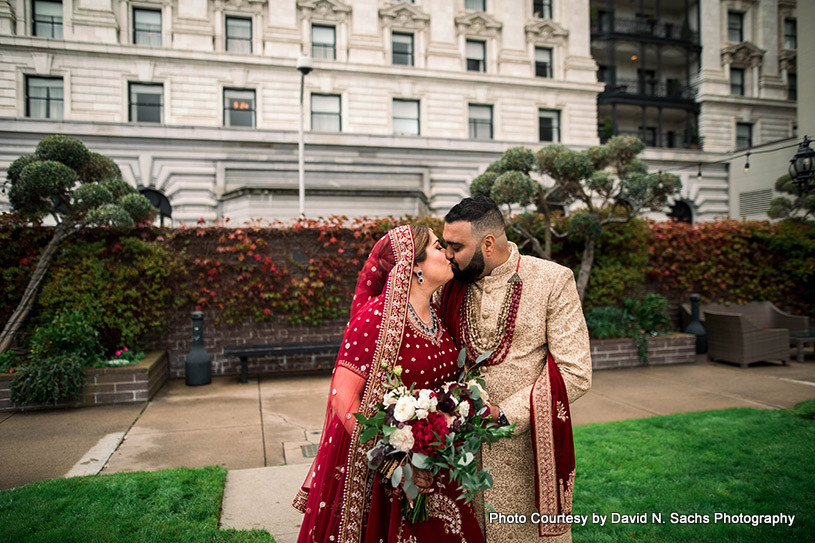 The marriage was a perfect blend of Persian and Indian cultures where traditions, music, and celebrations were a happy combination of both traditions and ethos. Indian pre-wedding ceremonies, such as the Pooja and Mehndi, were celebrated at Arpan's parents' house. Despite being a Persian, Noveen participated in the Mehndi beautifully decked up in bright jewel tones of pink and yellow.
The Hindu wedding ceremony began at 4:00 p.m., followed by a cocktail and reception. With the San Francisco skyline as the backdrop, there was a simple mandap featuring burgundy and green flowers representing fall. Arpan arrived in a red Ferrari and the music was a blend of Hindi, Persian, and English songs. The Indian reception was a combination of both reception and Sangeet highlighted by speeches and dance performances from family members and friends. There were Mehndi artists and a bangle bar for the guests.
The Persian wedding ceremony was held inside the Gold Room at the Fairmont Hotel. A platform decorated with gold and white accent pieces was set. The flowers were green and white. The pillars had love poems in Persian calligraphy. The theme colors for the reception were black, gold, and white.
The entire theme and festivities of the dual-culture marriage made it all the more memorable for the couple. They received blessings from almost everyone for this beautiful marriage and both of them embraced and enjoyed each other's traditions with love and respect.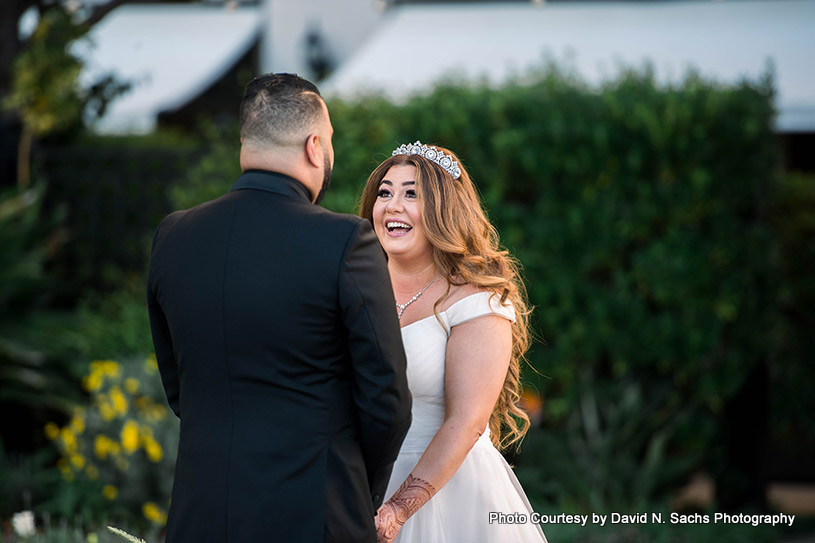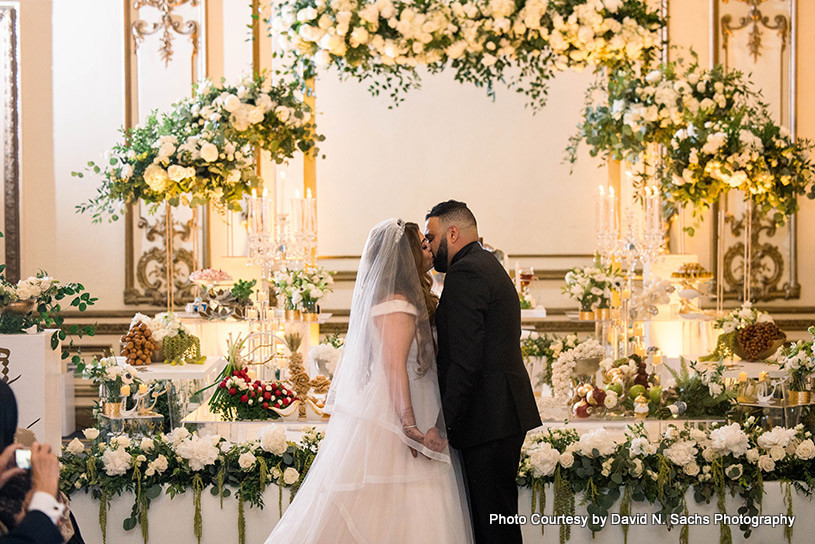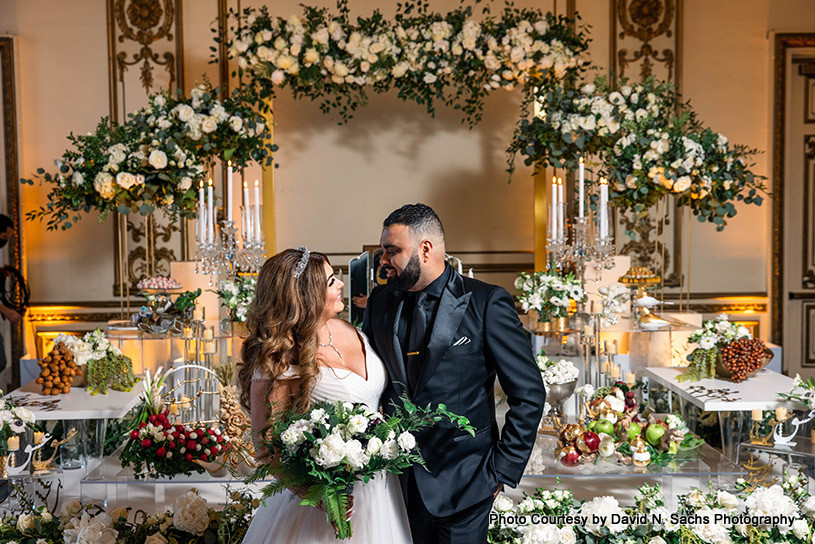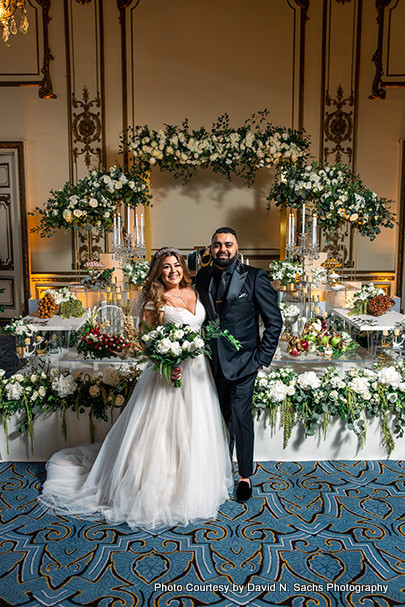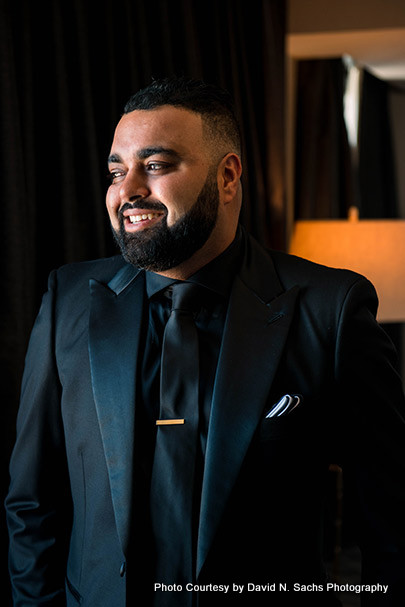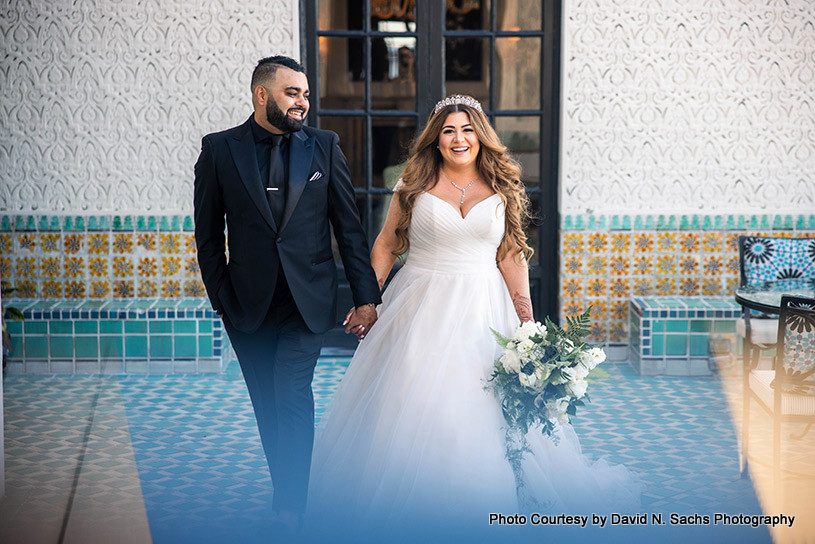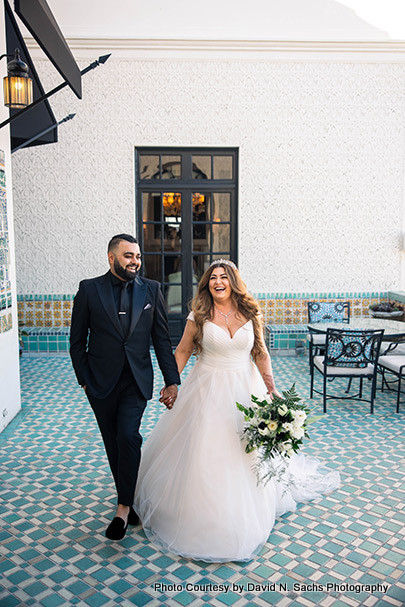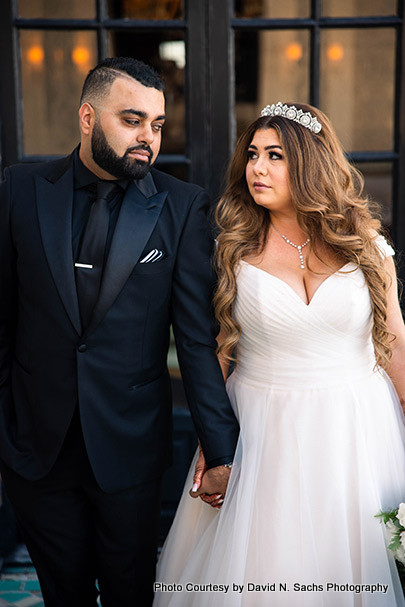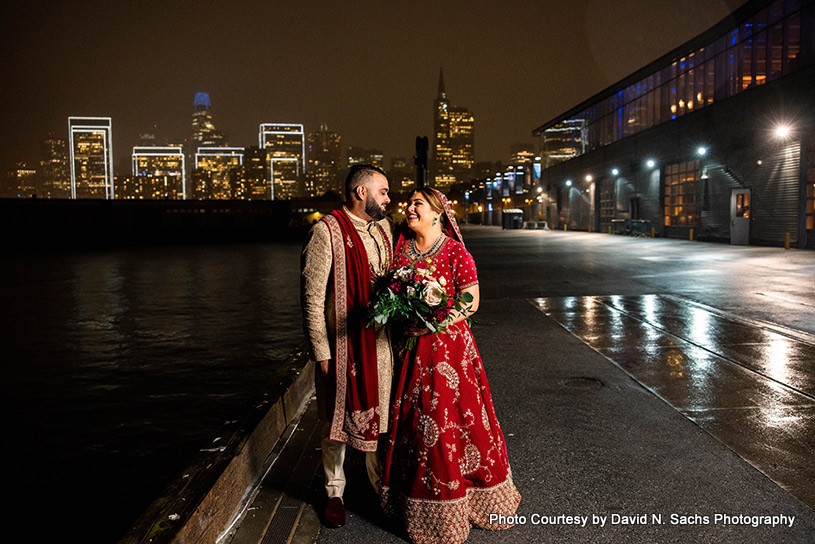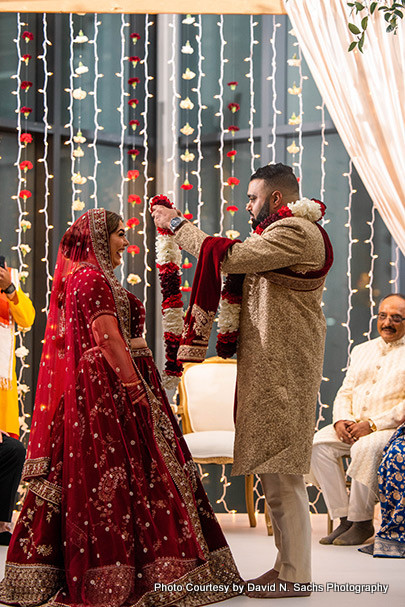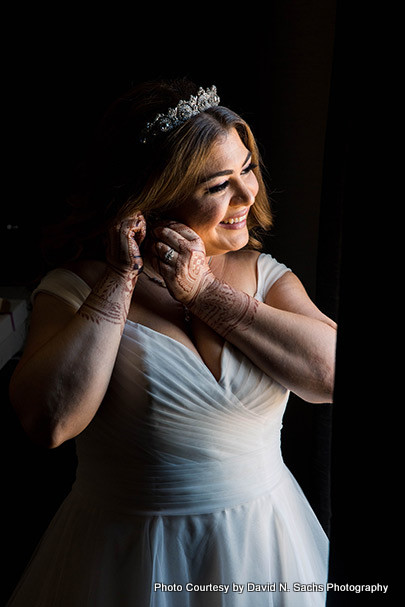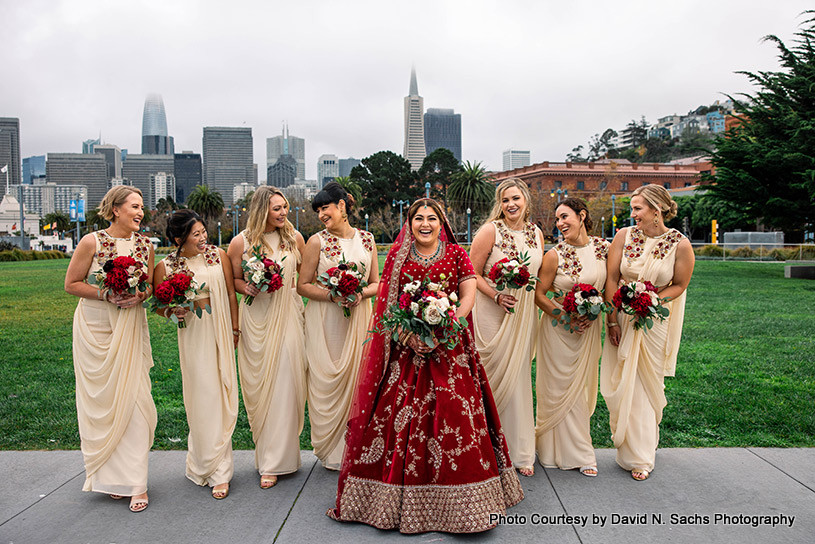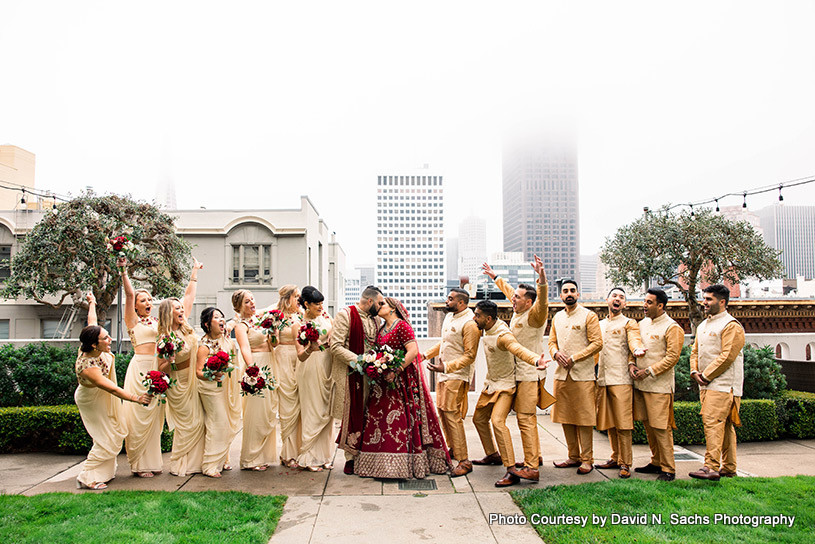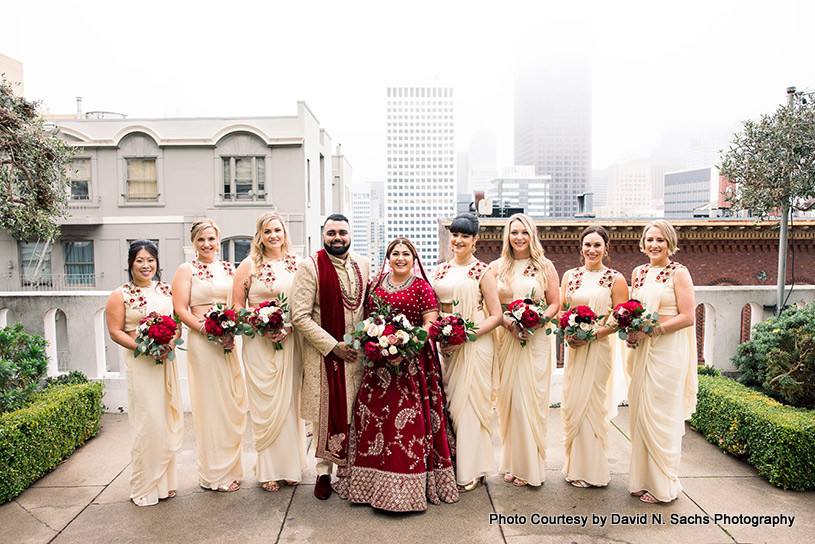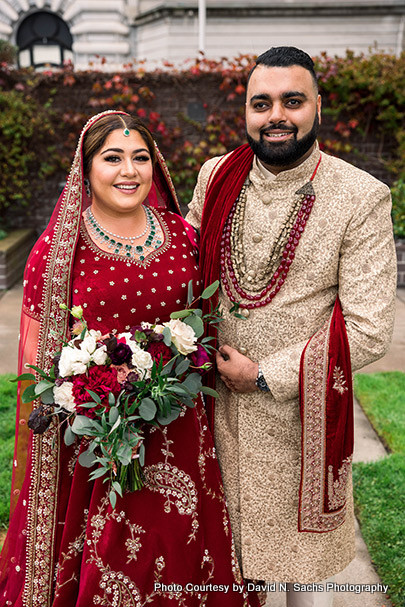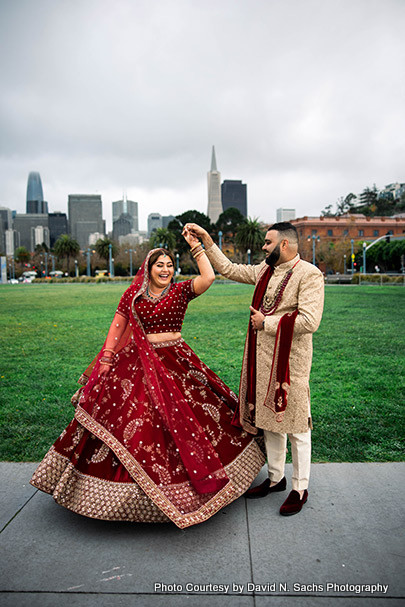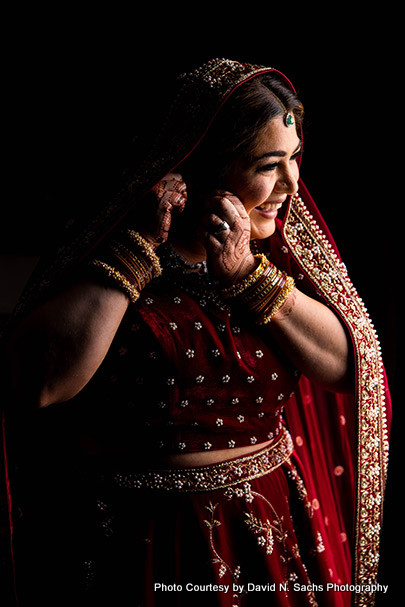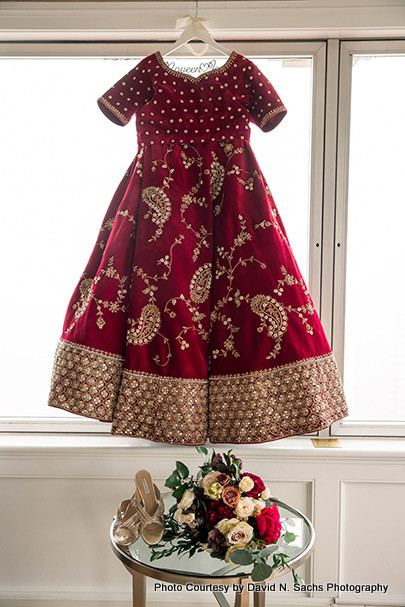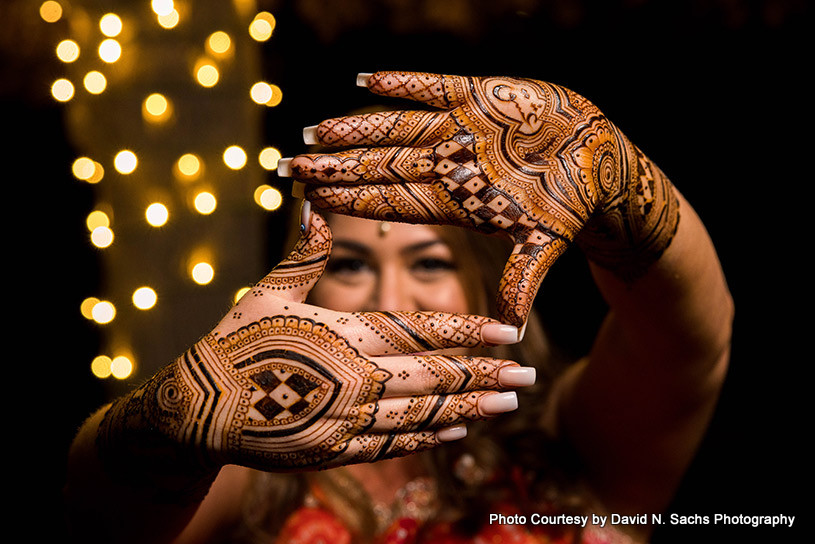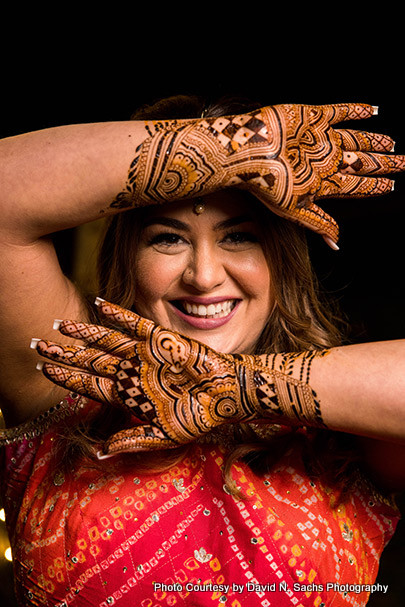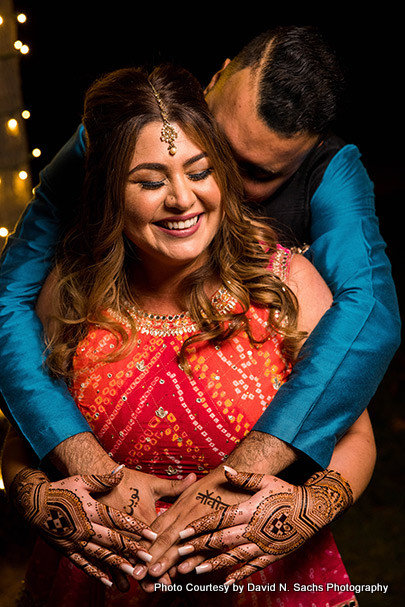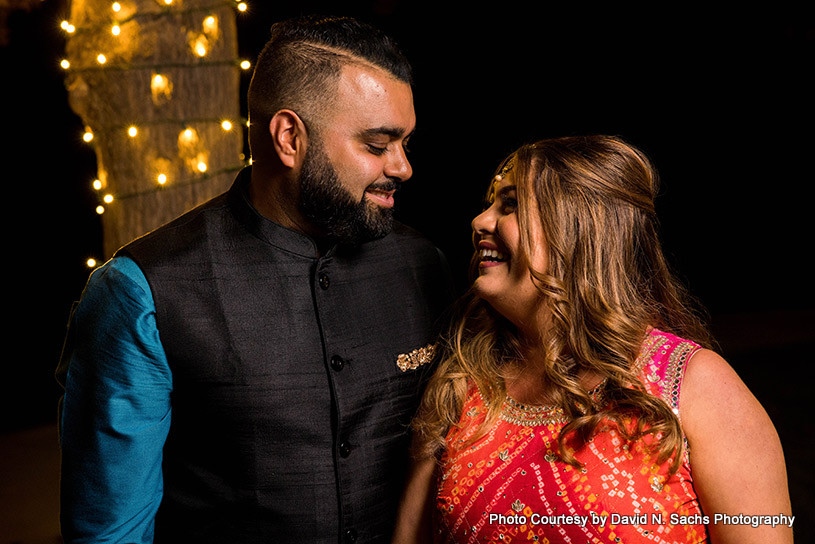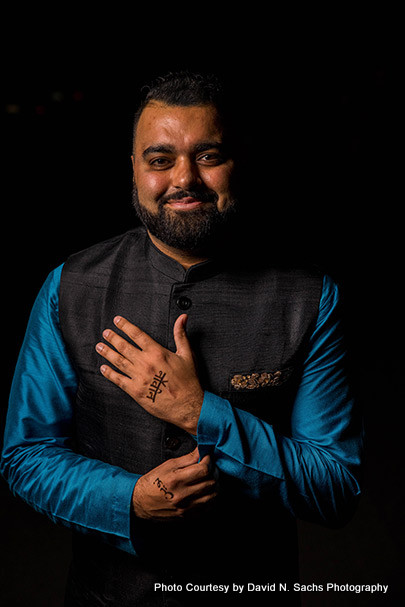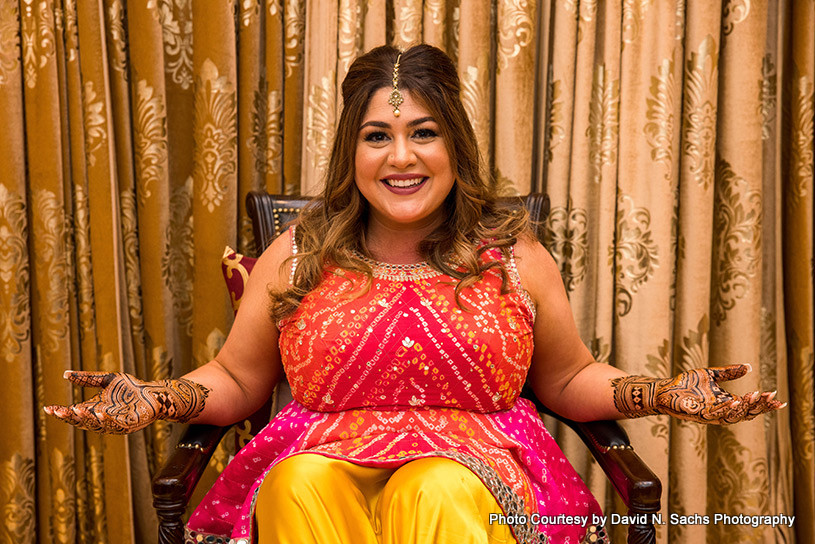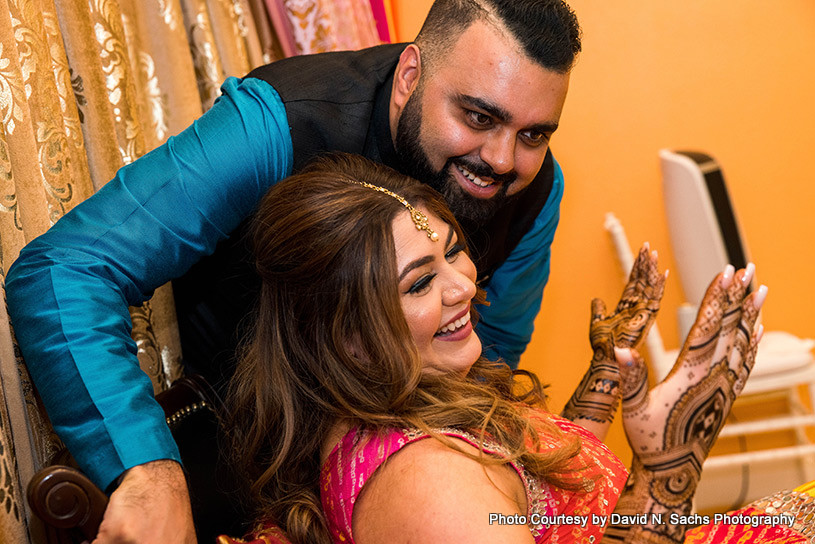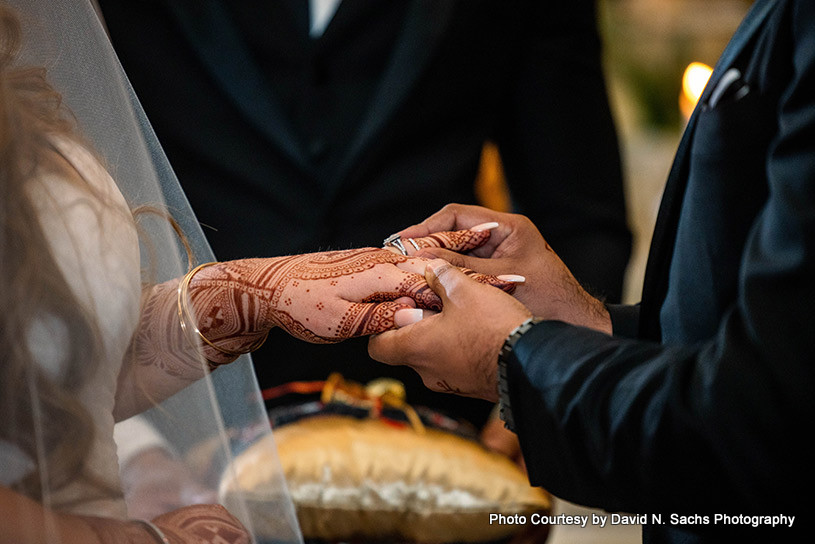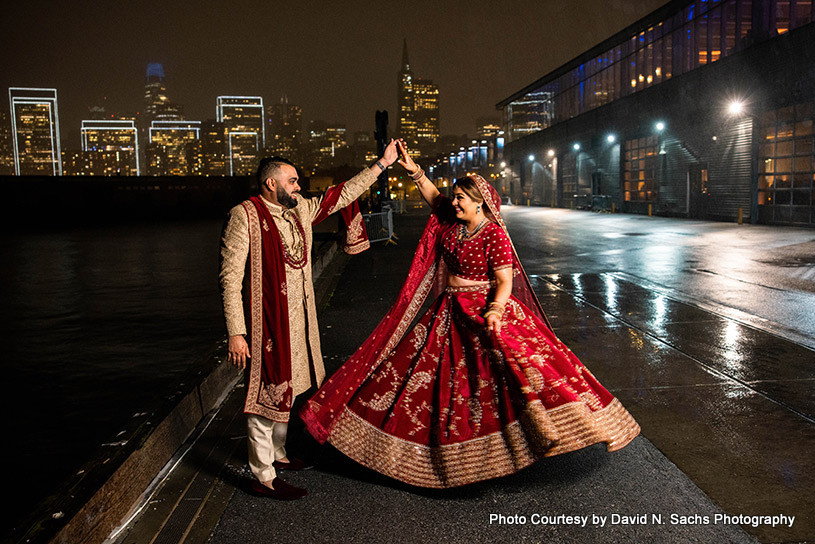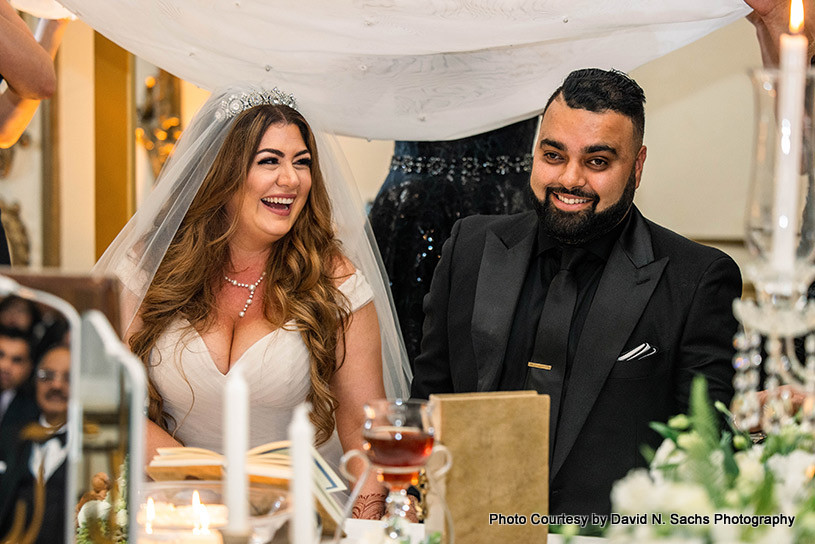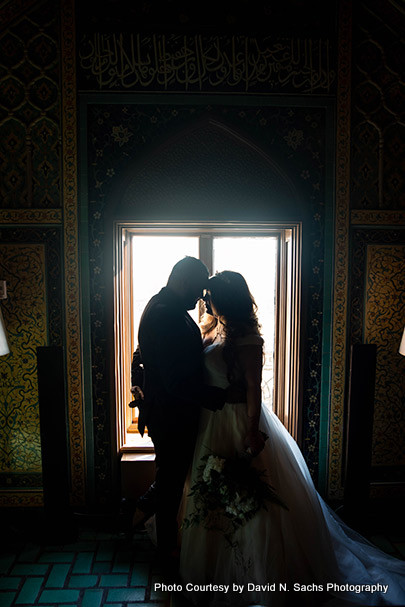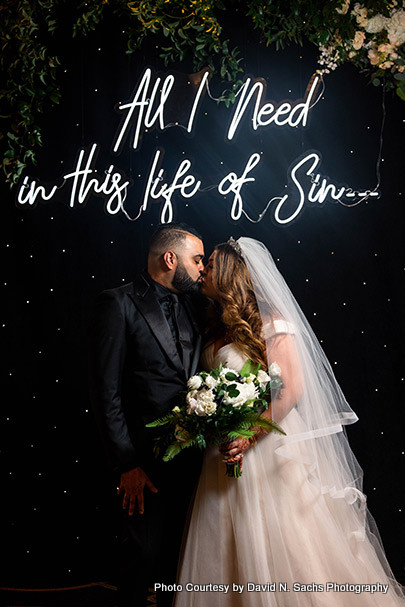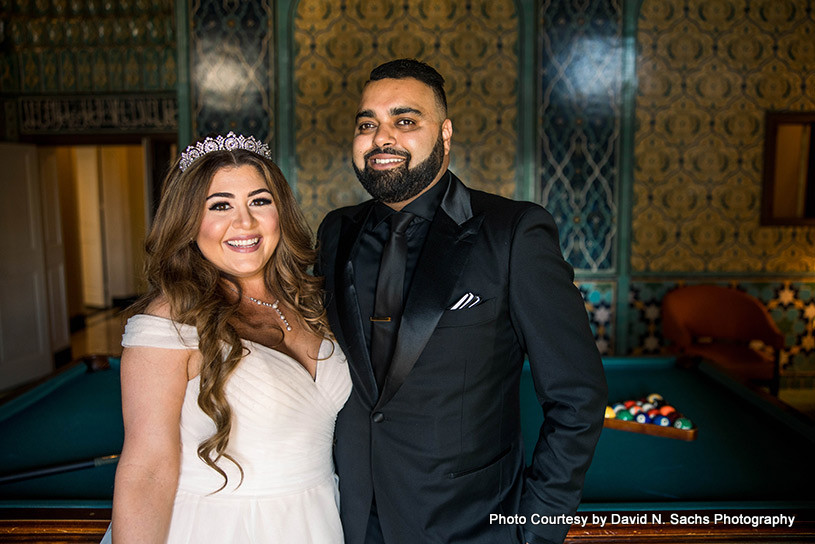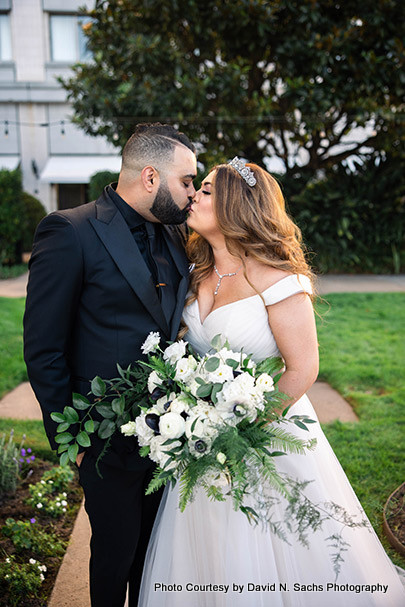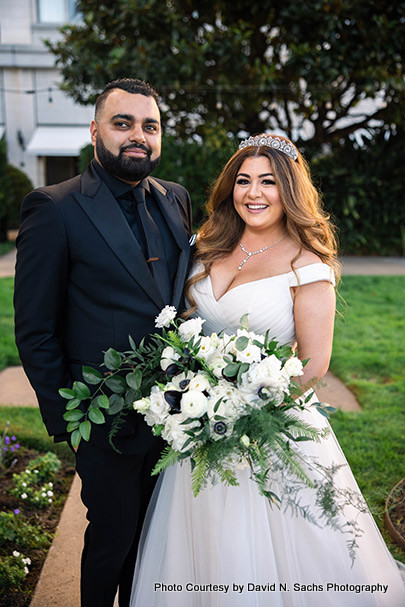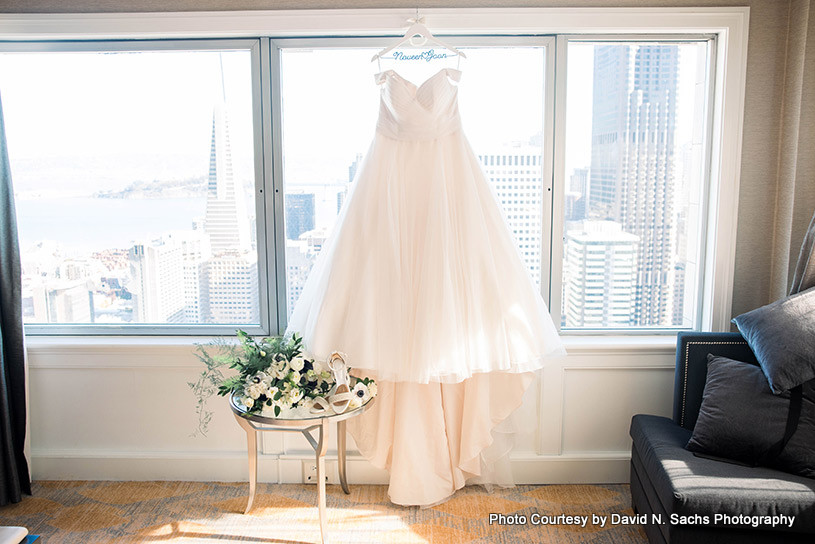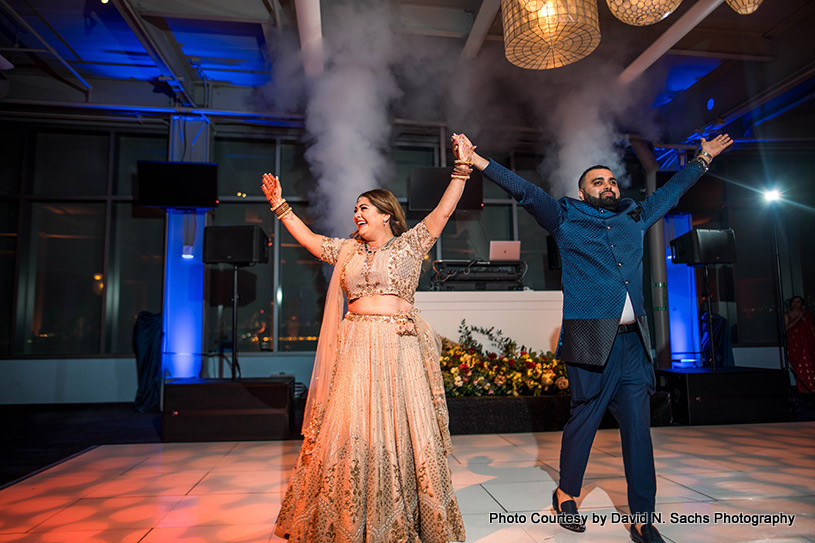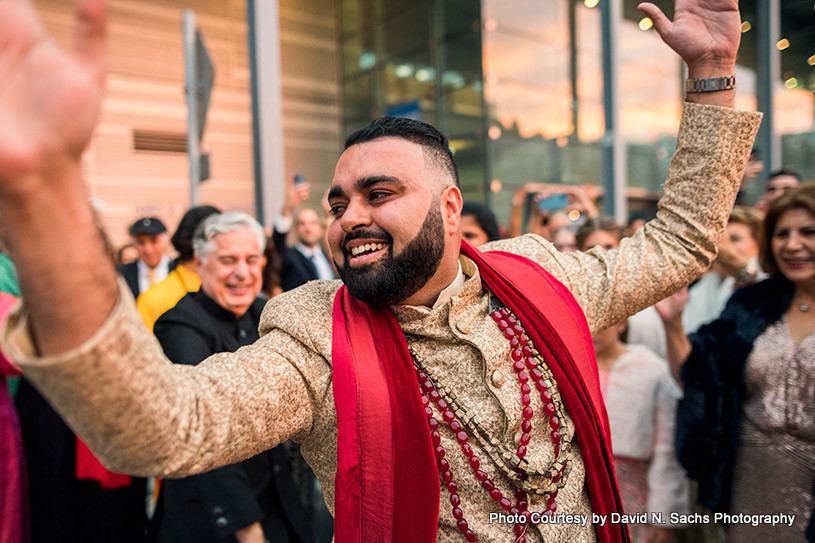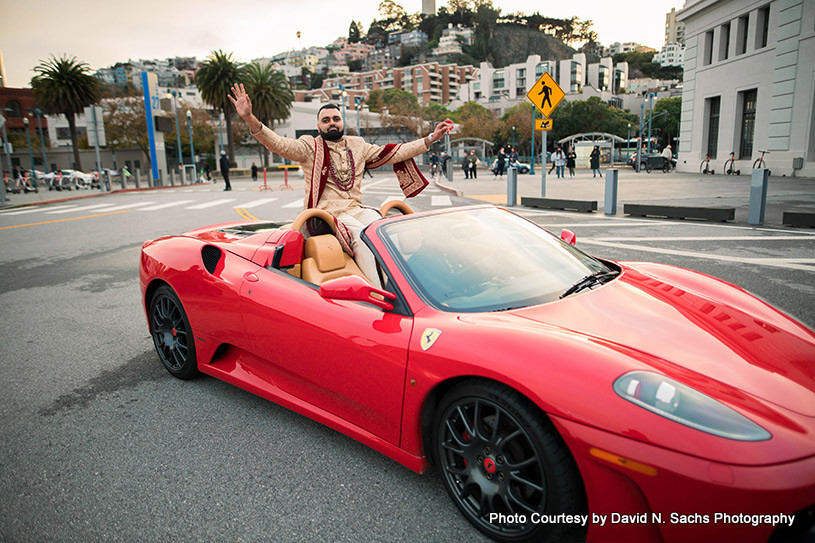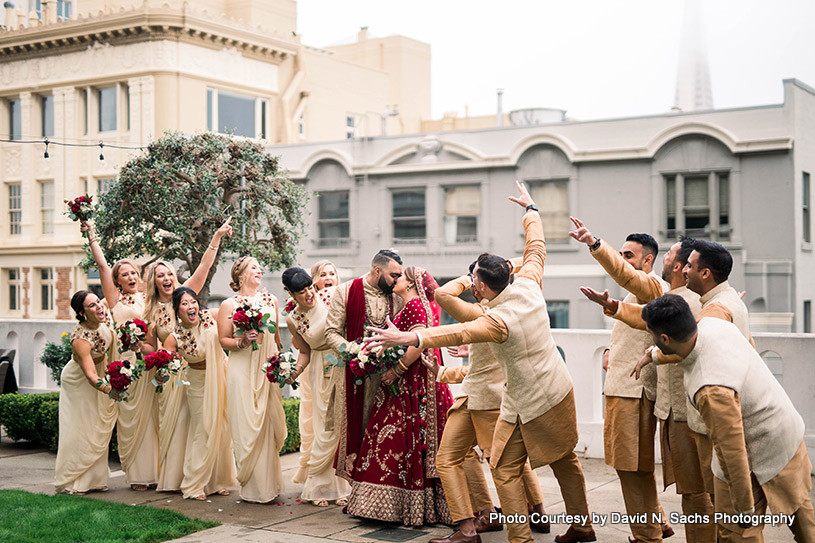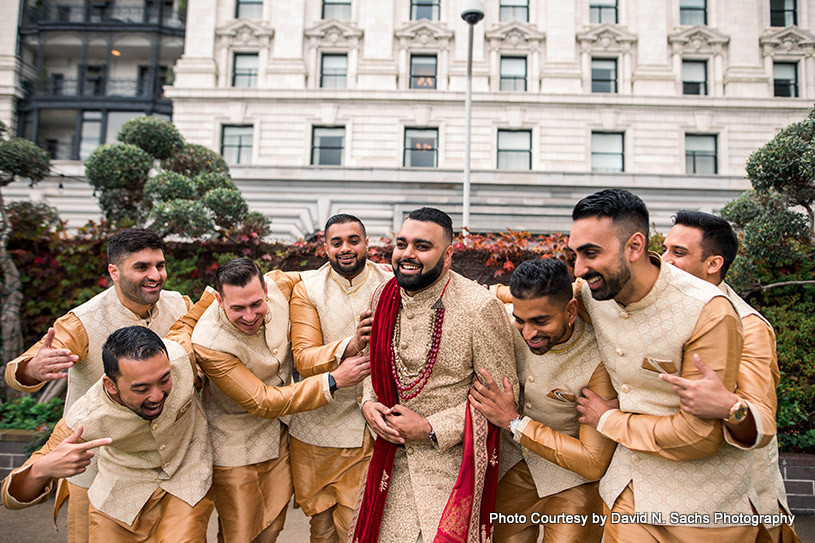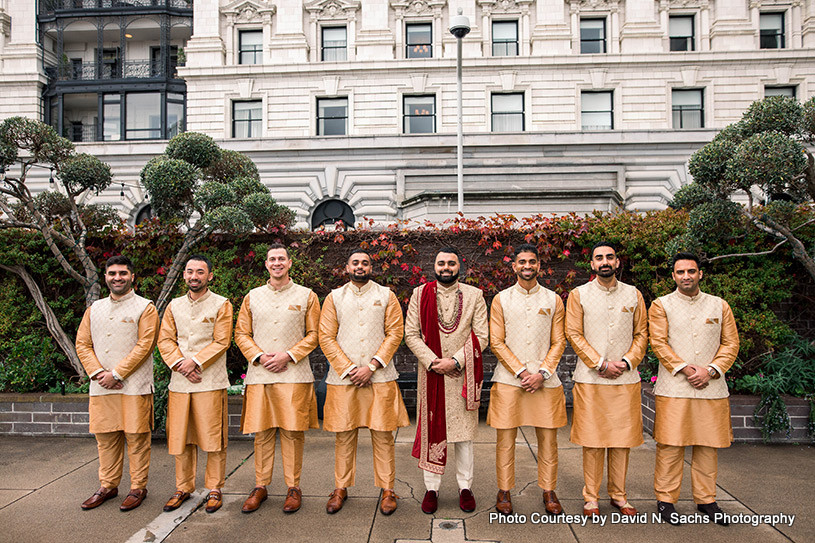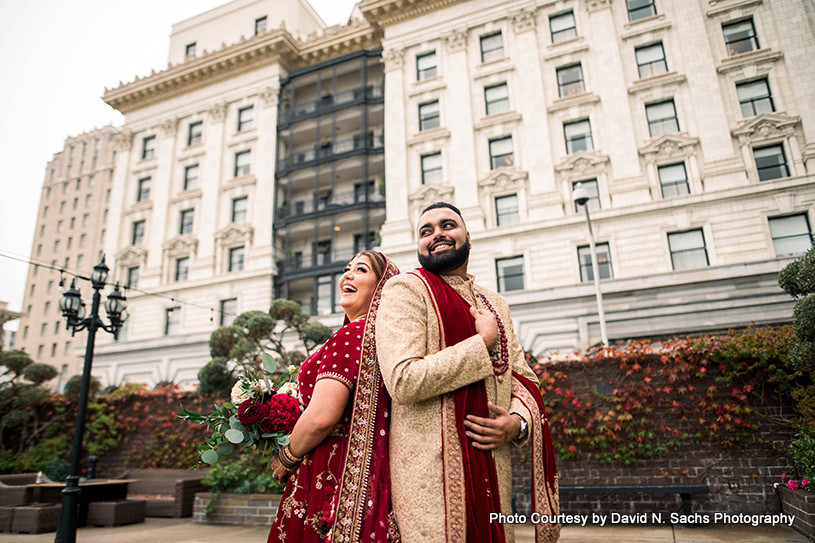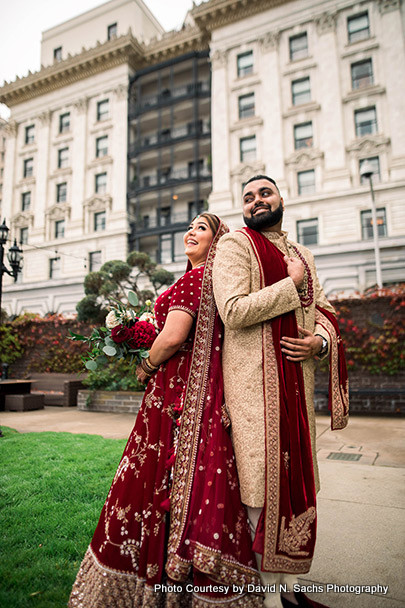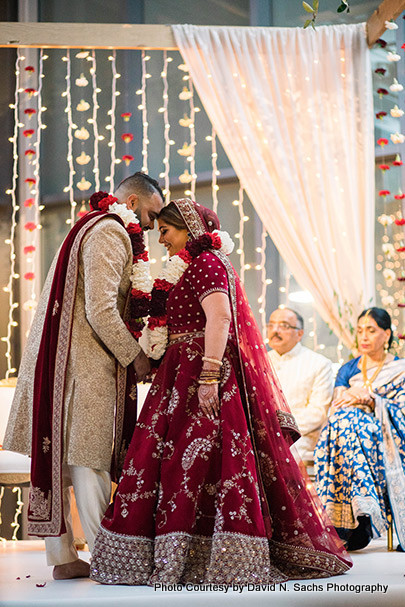 Napa Trip, Golden Gate Bridge
Persian And Indian Wedding
Pier 27 In San Francisco
Fairmont San Francisco Hotel
Pooja And Mehndi
Red Ferrari
Hindi Songs
Persian Songs
English Songs
Indian Wedding Banquet Halls
Fairmont San Francisco
Indian Wedding Bartending Service
Bartenders Unlimited
Indian Wedding Beauticians
Sherrie Long
Indian Wedding Cake
Jasmine Rae Cakes
Indian Wedding Catering
Jalsa Catering
Indian Wedding Disc Jockey
Nirvana Entertainment
Indian Wedding Event Planner
2 The 9s Events
Indian Wedding Florist
Soulflower Design Studio
Indian Wedding Food Distributor
Parisa Karimloo
Indian Wedding Invitations
Splash Of T Design
Indian Wedding Kulfi/Ice Cream
Gol Ice Cream
Indian Wedding Lighting
Got Light, Indian Wedding Mehndi
Toral Suthar
Indian Wedding Musician
Owl Vision, Sodjla
Tom Duarte Music
Photography
Videography
David N. Sachs Photography
Priest Nilou Weddings
Panditji Nilesh
Indian Wedding Rental Services
Abbey Party Rents
Bright Event Rentals Club Sportiva