Now Bollywood Is Irrelevant of Talent – Kangna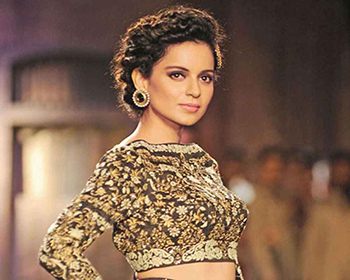 Kangna Ranaut is a well known name in Bollywood with a case of back to back hit and women centric films. Her recent release Judgemental Hai Kya has made it well in the box office and even got positive response from the critics. In a recent talk the reigning Queen of box office says that a lot of uncertainties make a person insecure in the acting profession.
"I have become tough. Initially, when I came in, I'd think that talent was everything and you got to prove yourself. I did many things (and) I struggled on my way up. I learned film-making and script writing. I did everything, thinking talent is everything. Then, when I made it big, I realized talent is not relevant in this industry,"
"People who play power politics and games have woven their little web of contacts and a small mafia. They work in sync with each other," she added.
When asked about fake promotions of mediocrity just because of family contacts, Kangna said It flustered me, I was not ready for this and I feel mafia anywhere is not healthy. In order to break that, I have been bold in my choices, because I sometimes feel you deserve what you are worth. At times, you have to take what you deserve and not settle for anything less,"
Kangna Ranaut
Bollywood
Judgemental Hai Kya
small mafia
women centric films