SRK Talks About Bringing More Fans To Bollywood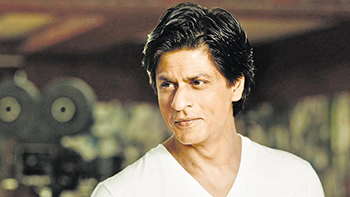 The King Khan of Bollywood is in Melbourne for starring in the 10th Annual Indian Film Festival. Though he was running late by 2 hours, still the fans crowded the whole arena waiting for their favorite superstar. When the scenario seems quite crazy for the Bollywood hero-in-chief, the actor is pretty interested in looking for chances to increase the fan base for Indian films.
Shahrukh Khan is the biggest star of Indian cinema with billions of fans in the native and worldwide. The romance, emotion, and grace he adds in the film isn't a second find anywhere. "My mum was a big movie lover, so I would sit down and press her feet as most Indian kids do for their parents," he says.
On being asked about working and making it big in Bollywood, he adds, "liberal, happy time. Yes, you have to work hard; yes, you have to come first; yes, you have to get a job but love was important, too. When I became popular, the kind of cinema I did was maybe not so thought-provoking … It was more entertainment-provoking. "
SRK is now focused to increase the popularity of the Indian films as he says, "What happens is a star does get defined clearly for entertainment. So you can't veer too much away from that. It can be disappointing for your audience. But as an actor, I need to find more interesting things to do within the gravitas of stardom."
King Khan of Bollywood
10th Annual Indian Film Festival
superstar
Bollywood hero
Indian films
biggest star of Indian
Indian kids
cinema
entertainment