NRI News

Rik Mehta, the first Indian-American to win GOP primary for Senate from New Jersey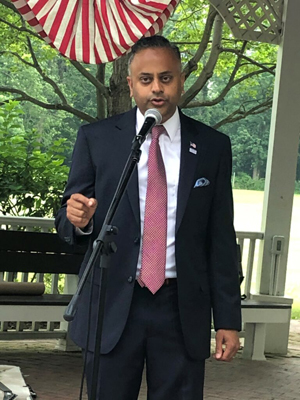 Rik Mehta, an ex-US Food and Drug Administration (FDA) official, beaten his closest rival Hirsh Singh, also an Indian-American, in the Republican, also known as the GOP (Grand Old Party), primaries held on July 7th, 2020 by a margin of just about 13,743 votes, according to preface results.
Rik Mehta is a biotech industrialist, innovator, healthcare policy expert, and a licensed pharmacist and attorney. Mehta did his Bachelor in Science in Pharmaceuticals from Rutgers University and his Doctor of Pharmacy from the University of Arkansas for Medical Sciences.
Counting of votes due to mail-in ballots resulted in the wait in announcing the election results.
This is the first time that a New Jersey Senatorial race will have candidates of color nominees from both parties. Senator Booker, an African-American, won the Democratic primary with 89 percent of the votes.
New Jersey, which has one of the premier concentrations of Indian-Americans, is well-thought-out to be a Democratic party stronghold as it has been 48 years now that the State has chosen a Republican as a Senator.
Both the Senate seats in the state are at present held by Democrats: Senator Robert Menendez, who is the Ranking Member of the Senate Foreign Relations Committee, and Senator Booker.
Salma Lakhani is the first Muslim in Canada to be appointed as Lieutenant Governor of Alberta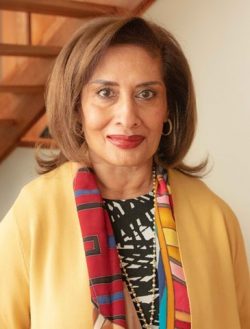 A community advocate and businessperson Salma Lakhani made history on Wednesday upon her selection as the Lieutenant Governor of the province of Alberta, the first-ever Muslim with ancestry in the Indian subcontinent to take up the post in Canada.
"Ms. Lakhani is devoted to supporting people in her community, from new immigrants and young people to women and families. As Lieutenant Governor of Alberta, I know she will serve the people of her province and our country well, and continue to be a source of inspiration for all Canadians," Prime Minister Justin Trudeau said in a statement.
Lakhani will be the 19th person to hold the post since Alberta was established in 1905. She will be the successor of Lois Mitchell, who was appointed by former Governor General David Johnston in 2015.
She holds a degree in Clinical Biochemistry from the University of Manchester. She afterward moved to Edmonton in 1977, along with her husband. They have two daughters.
Of late, she has supported different non-profit and human rights organizations, including the Aga Khan Foundation Canada, Kids Kottage, the Lois Hole Hospital for Women, and Sorrentino's Compassion House. She has also served as a board director for the John Humphrey Centre for Peace and Human Rights for a decade.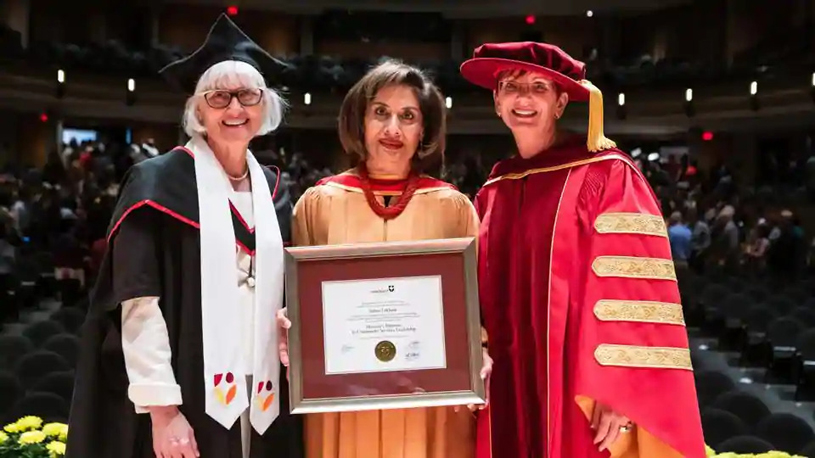 Indian-American scientist appointed acting head of top US agriculture research organization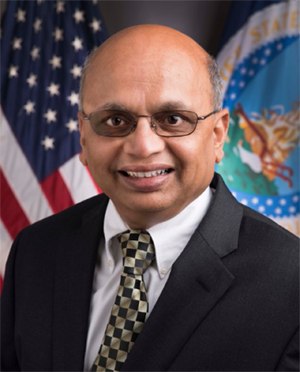 Dr. Parag Chitnis was named Associate Director for Programs in advance this year and leads the execution of NIFA's approximately $1.7 billion research projects. National Institute of Food and Agriculture (NIFA) drives all federally funded agricultural research in the United States of America.
"Dr. Chitnis brings more than 31 years of scientific research and experience to the Director's office," US Agriculture Secretary Sonny Perdue said while announcing the name of Dr. Chitnis as the Acting Director of the National Institute of Food and Agriculture.
Dr. Parag Chitnis replaces Dr. Scott Angle who acknowledged a position as Vice President of Agriculture and Natural Resources at the University of Florida in Gainesville.
"He (Chitnis) has been instrumental in providing steady leadership and support to NIFA during its transition to Kansas City last fall, in addition to playing a lead role on NIFA's Project CAF (Collaboratively Achieving Functional Excellence) initiative which aims to help NIFA maximize business operations to better serve its customers," Perdue said.
Dr. Chitnis persuaded his Bachelor in Science in botany/ plant breeding from the Konkan Agricultural University in Maharashtra and completed his Master in Science in genetics/ biochemistry from New Delhi-based Indian Agricultural Research Institute. He finished his Doctor of Philosophy (Ph.D.) in biology from the University of California in Los Angeles.
Dr. Sudhakar Jonnalagadda becomes the 37th President of AAPI, America's largest doctors' organization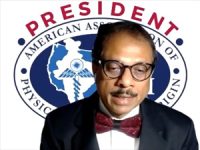 Dr. Sudhakar Jonnalagadda has taken over as the 37th President of the American Association of Physicians of Indian origin (AAPI) during a virtual "change of guard" ceremony in Chicago Saturday.
AAPI is the largest ethnic medical organization of physicians that represents the interests of over 100,000 physicians and Fellows of Indian origin in the United States. It has been contributing to the shaping of healthcare delivery in the US for the past 39 years.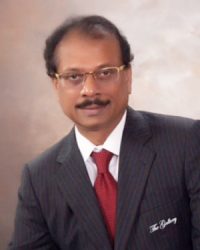 After assuming office as the President of AAPI Dr. Jonnalagadda said, "I will work to make AAPI stronger, more vibrant, united, transparent, politically engaged, ensuring active participation of young physicians, increasing membership, and enabling that AAPI's voice is heard in the corridors of power."
Dr. Jonnalagadda is a certified gastroenterologist/transplant Hepatologist, working in Douglas, Georgia. He is a former assistant professor at the Medical College of Georgia. He vowed to take the organization to the next level and said, "AAPI must be responsive to its members, supportive of the leadership and a true advocate for our mission."
Along with the new president, the new AAPI executive committee members also took the oath. They included Dr. Anupama Gotimukula as President-Elect, Dr. Ravi Kolli as Vice President, Dr. Amit Chakrabarty as Secretary, and Dr. Satish Kathula as Treasurer of AAPI.
Dr. Sudhakar Jonnalagadda
American Association of Physicians of Indian
President
AAPI
US
Chicago
Indian Origin
Gastroenterologist
Indian Agricultural Research Institute
Dr. Parag Chitnis
Indian-American
Scientist
NIFA
University of Florida
Agriculture
US
Rik Mehta
Indian-American
Food and Drug Administration
US
New Jersey
Republican
Doctor
Pharmacy
Senator
Human Rights
Justin Trudeau
University of Manchester
Prime Minister
David Johnston
Governor General
Canada
Alberta
Muslim
Lieutenant Governor
Salma Lakhani