NRI NEWS

---
Pacific University Student Helps Stockholm's Needy People
---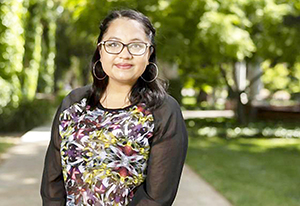 Dental student at University of Pacific, Arooba Lodhi, is closely collaborating with the underprivileged populace of Stockholm for distribution of oral care kits and initiating sustained dialogues about the improvement of oral health. Incidentally, Arooba is a recipient of the Powell scholarship that created superior talented young leadership who often engage in group and individual community projects that become landmarks of social change.
Arooba, who is a pre-dentistry and biology major, was attracted to the scholarship to fulfill her aspirations for community change. Pacific University is known for its open, helpful culture that promotes inspiration and community endeavors. Arooba lists her professors as helpful and inspirational and says her university gave her the zeal and confidence to tackle these issues.
Arooba has also roped in her fellow students to work on this initiative and disburse knowledge on various urgent health issues to the poor. Arooba's exposure to the economically disadvantaged classes and the latter's lack of exposure to basic health infrastructure motivated her to take this project. She has used her extensive knowledge of dental care and passion for social work to channelize transformational social change.
Arooba plans to remain in Stockholm post-graduation to pursue her work in dissolving the equity gap in Stockholm's underprivileged sections when it comes to preventive dental care. Two fellow students; Aneri Mehta and Nikki Parikh are also deeply invested in the project, and the group is currently pursuing donors to further the cause.
---
NSF Grant Twice in a Row for Sumit Sharma of Ohio University
---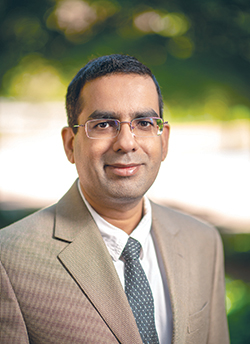 A National Science Foundation/NSF grant of US$ 511,902 over five years was recently awarded to Sumit Sharma, who is an assistant professor at Russ College of Engineering and Technology in Ohio University.  Professor Sharma has been working at OHIO University since 2015, and his tenure application for Fall 2021 was approved.
 The grant has been awarded for research in surfactants on metallic bodies, and Sharma plans to use computer models to conduct advanced research. Nanoparticles are thousands of times thinner than hair nuts and possess special electrochemical and optical characters, which have enabled their use in diverse fields including drug delivery and bio imaging. The use of nanoparticles for performance optimization of paints and electrical circuit fabrication is also well documented. Surfactants are known to play an important role in the creation of nanoparticles of different shapes like cylinders, prisms, and triangles.
Change in surfactant chemistry triggers a change in nanoparticle shape, and that is the principle area of research for Professor Sharma, who aims to develop a theory for differentiating surfactants. Sharma has recently been awarded a US$ 450,000 NSF Grant for researching molecules that impede protein-to-protein interactions.
 The CAREER / Faculty Early Career Development program that awarded the grant aims to support staff who show potential of emerging as academics in educative and research domains and who can possibly come up with transformational work.
Professor Sharma also aims to collaborate with regional educational institutions in Ohio's Appalachian region to brighten educational prospects and offer students cross-domain experience that may encourage them towards OHIO's STEM domains.
---
Indo American 17-year-old Tennis Star Megha Wows the Crowd
---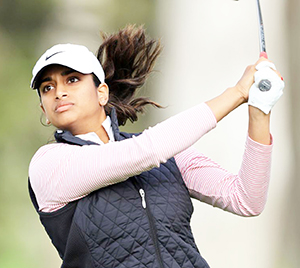 Megha Ganne is just seventeen years old, and the NJ citizen has already beaten final winner Yuka Sago and star player Lexi Thompson, winning herself lots of fans! Though the ever-smiling Megha floundered on Sunday's game while getting two double bogeys on the front nine and turned in 41, she swiftly got back on her feet with a back 9 for the final score of 77. The crowd gave her a standing ovation, and Megha reported that she felt overwhelmed by all the support and love extended to her, especially by the fact that young people turned up to watch her play.
Ganne has already emerged as a youth icon among the local community and especially young girls. The happy looking high school junior has already been slotted to play college level at Stanford. Social and affable, she happily signed autographs and posed for pictures with fans, naming these experiences as her favorite part of the game. Megha has been struggling with her schoolwork, especially her calculus project, before her math teacher was accosted on Twitter to help out, and the latter happily exempted the star player from the project.
Megha's T14 in the U.S. Women's Open is classified by her as the important turning point in her life.
---
New Jersey Edison's Indo American Sam Joshi
---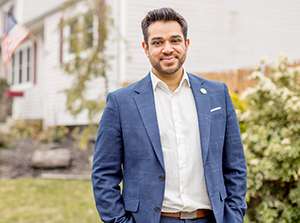 Democrat Sam Joshi has recently won a fierce political combat for the mayor's title against another Indo-American in Edison, New Jersey. Sam secured 5955 votes that outnumbered his fierce competitor Mahesh Bahagia's vote count by almost 2800. Incidentally, the third runner up got only 564 votes. Soon Sam Joshi will face Keith Hahn (republican) and popular independent contestants like Councilman Richard Breshcher and Mayor Thomas Lankey in the general elections.
Joshi was a member of the adjustment zoning board from 2016 to 2017 and the fair rent/housing association from 2010 to 2014. He is a democrat who aims to lead Edison's citizens into a progressive future. Sam was born and brought up in Edison and is an advocate for politics centered in public policy and community unity. Sam aims to initiate a fresh master plan for Edison that includes a focus on smart growth investments and municipal broadband for fast and affordable internet that generates higher revenue and helps in driving down taxes. Other focuses include reduction of community waste and property enhancement. Major democrats of the region including John Poyner, Margot Harris, and Nish Patel endorsed Sam Joshi.
Sam's closest competitor Bhagia ran with the candidates from the Township council including Tom McCain, Sparshil Patel, and Shannon Peg. Bhagia and Joshi fought fiercely, and town citizens received campaigning materials with incriminatory news about both candidates. While Bhagia was accused of acting as the planner of the Board of Education racism campaign and federal tax lagger, Joshi was allegedly raising taxes while he defaulted in the money owed to the condo association. However, Bhagia was removed from the Middlesex County Democratic Organization body due to his connections with racism flyers. He accused Joshi of being a mayor's favorite who had undeservingly won his position, while Joshi accused Bhagia of being a torchbearer for hatred.
---
Two MAE Assistant Professors Bag the NSF CAREER Awards
---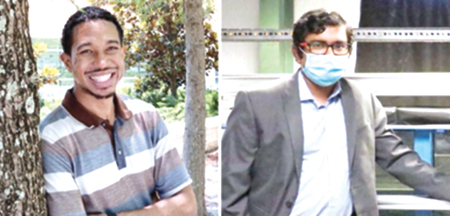 Robert Steward and Samik Bhattacharya are the two recipients of National Science Foundation's (NSF) CAREER awards. They are both assistant professors from the Department of Aerospace and Mechanical Engineering, UCF. They are the 8th and the 7th respective recipients in the MAE department who have been awarded the NSF CAREER. In 2020, three faculty members of the department MAE from University of Florida who won this award set a new record.
Samik plans to concentrate on gaining optimal insights into the hydrodynamic movement of ocean hydrofoils that assist autonomous underwater vehicles (AUV) in moving through oceanic turbulence. His work is supposed to reach out to different student groups who wish for acquaintances on subjects like underwater robotics and sea hydrodynamics. Robert Steward is a biomedical researcher who focuses on the physical parameters ruling the behavior and structure of endothelial cells inside the blood vessels that help in the optimal functioning of organs. Steward's research can address a knowledge deficit in this domain and help resolve issues caused by deviant endothelial cells.
NSF CAREER initiative is a cross foundation initiative that offers grants, recognition and awards to young faculties who show great promise in emerging as educational or research role models. Applicants desiring to win this award usually have to file an NSF CAREER proposal competing amongst themselves for selection for this prestigious recognition.
---
Indian Origin Journalist Megha Rajagopalan Wins Pulitzer
---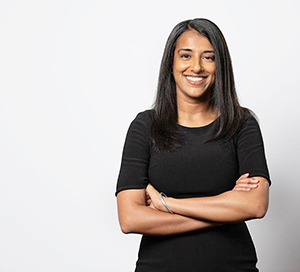 An international correspondent for BuzzFeed News, Megha Rajagopalan is an award-winning journalist based out of London.
Megha won the Pulitzer Prize in the International Reporting category for her highly detailed investigative reports about China's mammoth infrastructure that has been secretly constructed by the Eastern nation to detain Uyghur Muslims in its Xinjiang region. The report exposed China's vast framework of prisons and mass internment camps used to hold as many as one million Muslims from Uyghur and other minor ethnicities.
Megha was the first journalist to find and visit the internment camp in China's far west four years ago, soon after the process of detaining hundreds of thousands of Muslims was initiated. China thereafter plain denied the existence of any such secretly built place in their country. Megha's work there had won her the Human Rights Press Award in 2018.
After this, the Chinese government attempted to silence Rajagopalan by ousting her from their country and rejecting her visa. A very determined Megha, however, despite enduring continued "harassment from the Chinese government," refused to cower and continued working from London.
Rajagopalan, along with two colleagues, made use of multiple satellite images of the Xinjiang region. For several months, they weighed redacted Chinese images alongside uncensored mapping software and interviewed over two dozen escaped detainees about their experiences at the camp. Rajagopalan even travelled to Kazakhstan, where many Chinese Muslims have taken refuge. Several of the former prisoners were identified and then convinced to share their hellish tales.
A former correspondent for Reuters in China, Megha became a staff correspondent for BuzzFeed News based in countries like China, Thailand, Israel, and Palestine. She has reported from 23 different nations in Asia and the Middle East, covering everything from North Korea's nuclear crisis to Afghanistan's peace process.
Megha's works have been translated in 7 languages, are taught in various American universities, and were anthologized in 2018's What Future: The Year's Best Writing on What's Next for People, Technology and the Planet.
In 2019, she won a Mirror Award for a probe that unearthed the links between Facebook and religious violence in Sri Lanka.
Fluent in Tamil and Mandarin Chinese, Megha was previously a Fullbright fellow in Beijing and a research fellow at the New America Foundation in Washington DC.
Dental Student
University of Pacific
Arooba Lodhi
Powell Scholarship
Aneri Mehta
Nikki Parikh