NRI News October 2022
Neha Narkhede: Youngest Woman Entrepreneur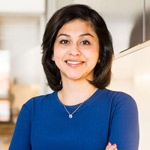 She is synonymous with intelligence, diligence, and initiative. Meet Neha Narkhede, a 37-year-old American Indian who was featured in the "IIFL Wealth Hurun India Rich List 2022." In fact, she was specially mentioned as the youngest woman entrepreneur who achieved the position all by herself. As the co-founder of a data technology company named Confluent, Neha has a net worth of approximately 580 million USD. She has also been featured in the Forbes 2022 list of "America's Richest Self-Made Women," where her ranking was 57th.
Neha was born and raised in the Indian city of Pune and graduated with a degree in Computer Science from Georgia Tech, after which she started working as an advisor to technology start-ups. During her tenure as a software engineer at LinkedIn, she contributed in the development of Apache Kafka, an open-source messaging system. After quitting this job, she founded Confluent, along with two of her colleagues.
This year, Gautam Adani topped the "IIFL Wealth Hurun India Rich List" edging out Mukesh Ambani.
---
---
Siddhi Pawaskar: The Topper with Full Marks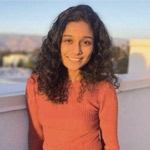 Being the topper is a great achievement in itself, but when the topper gets a perfect score of full marks, it indeed is an exceptional accomplishment. Siddhi Pawaskar, a Mumbai-based physical therapist (known as a physiotherapist in India) qualified for the National Physical Therapy Examination (NPTE) in the USA, scoring 800 out of 800 marks. One has to qualify for this exam to practice physical therapy in the USA. Siddhi completed her Bachelor's degree from the MGM Institute of Health Sciences, Navi Mumbai in 2019, and went to the US for higher studies in 2021.
The success rate of foreign-trained students in the NPTE is not very impressive. In 2021, only 45% of foreign students could pass the exam on the first attempt, whereas the percentage was 89% for US students. Siddhi said that despite all distractions and negative statistics, it is her self-confidence and determination that resulted in her success. Her guide, Dr. Bhupinder Singh, also an international student, said that Siddhi fulfilled his dream of getting full marks.
Dr Arati Prabhakar: First Indian American Director of OSTP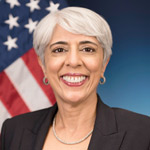 September 21, 2022, is indeed a remarkable day in the history of both the United States of America and India. On that day, the name of Dr. Arati Prabhakar, an American Indian scientist, was confirmed as the succeeding director of the White House Office of Science and Technology Policy (OSTP) by the US Senate. She is the first-ever woman, immigrant, and person of color to assume this honorable and powerful post and achieved the post by a vote of 56-40. Hence, she will be a member of US President Joe Biden's cabinet and the Chief Advisor for Science and Technology.
Biden recognized Dr. Prabhakar in June 2022 as "a bright and respected engineer and expert in Applied Physics." Dr. Prabhakar came to the US with her family when she was only three years old. They settled in Lubbock, Texas. Later, she became an electrical engineer at Texas Tech University and became the first woman to earn a PhD in Applied Physics from the California Institute of Technology
Gandhi Camp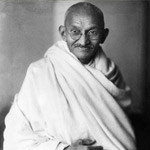 It was an innovative idea — a camp with a different thought. The "Gandhi Camp" of California was organized for the youth with the philosophy that children would learn the Gandhian moralities of honesty, love, truth, and non-violence. They enjoyed the activities included in the camp and did all those chores with the utmost pleasure and enthusiasm. Cleaning the park trails, painting the barns, trimming branches of trees, and cooking and serving food, along with games, yoga, meditation, acting, and dancing were all that the youth did. This built up a sense of community service and cooperation that is very much essential in today's life.
There was no cellular signal in this week-long camp, and the young participants did not miss it. Instead, they enjoyed the calmness and peace of mind amidst nature. This camp was organized by San Francisco-based community leader Abhay Bhushan. He said that the objective of the camp was to imbibe a feeling of social responsibility and realize the connection of man's existence with nature.
'The Marriage of Figaro' in Indian Setting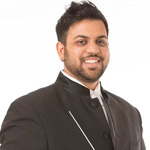 With his musical talent and enormous love for opera, Viswa Subbaraman accomplished the extraordinary feat of recreating Mozart's "The Marriage of Figaro" with an Indian background and South Asian cast. The first show took place on September 10 at the Opera San Jose, in California. His initiative was targeted to inculcate a love for opera among the Indian American community. To make the opera more relatable and attractive, he chose the background of British India and a completely Indian setting.
"The Marriage of Figaro" revolves around the story of love and marriage between the servant Figaro and Susanna, despite the strong opposition from their employer Count Almaviva. Subbaraman is an internationally acclaimed opera conductor from West Texas. His father is a physician and his mother is an accountant with great musical talent. Subbaraman is also supposed to join the medical school, but his love for music has made him pursue both biology and music as a double major.
Arun Subramanian to be the First Asian American District Judge in New York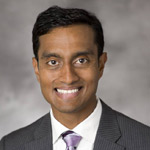 Arun Subramanian, an attorney of Indian American origin has been nominated as the US District Judge for the Southern District of New York by President Joe Biden. Communication to this effect has been sent to the Senate, and if it is confirmed by the Senate, Subramanian will have the honor of being the first Asian American judge on the District Court of the Southern District of New York.
Subramanian received his Bachelor's Degree from Case Western Reserve University in 2001 and his JD from Columbia Law School in 2004. He began his career as a law clerk for Judge Dennis Jacobs on the United States Court of Appeals for the Second Circuit from 2004 to 2005. He started working at Susman Godfrey LLP in New York and is a partner at present.
National Asian Pacific American Bar Association (NAPABA) expressed its pleasure at the nomination of Subramanian. Indian American Impact has also said that his nomination will pave the way for proper legal representation of South Asians and Asian Americans.
Rishi Bagga to be the Democratic Candidate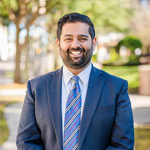 Indian American attorney Rishi Bagga has achieved the first milestone of winning the nomination of the Democratic Party to be a candidate for a seat of House District 35 in the Florida House of Representatives. Winning the election will be his next milestone which will make him the first-ever South Asian American representative on the Florida State Legislature.
As an attorney, Bagga feels that the increasing South Asian American community is devoid of sufficient representation. That is why he decided to contest the elections. He has a good track record as an attorney who fought cases of domestic violence and is an expert in resolving legal issues of various kinds. His ambition is to work for the expansion of Florida's economy and ensure that everyone gets a fair chance of success. A firm believer in justice and common sense, Bagga lives with his wife Shelly and their 23-month-old son, Gyan, in the East Orlando area.
---
---
Indian Americans at the NIAC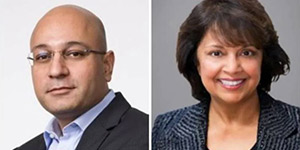 Now, it is the turn of the Indian Americans to share their expertise at the National Infrastructure Advisory Council of US President Joe Biden. The President has announced a list of the names of 26 individuals to be a part of the advisory council which includes the names of two Indian Americans — Manu Asthana and Madhu Beriwal. The responsibilities of this council include advising the White House regarding means and methods to reduce physical and cyber security threats and safeguard the nation's important infrastructure sectors.
Presently the CEO and president of PJM, Manu Asthana, has a long experience in the sectors of energy and power generation. He earned a Bachelor's Degree of Science in economics from The Wharton School at the University of Pennsylvania. As a bright student, he was a Benjamin Franklin Scholar and a Joseph Wharton Scholar. Madhu Beriwal founded Innovative Emergency Management, Inc. (IEM) in 1985 and continues to work as its CEO and president. She received the honor of being inducted into the International Women in Homeland Security and Emergency Management Hall of Fame in 2012.