OTT Debut of Sunny Deol in Chup: Revenge of the Artist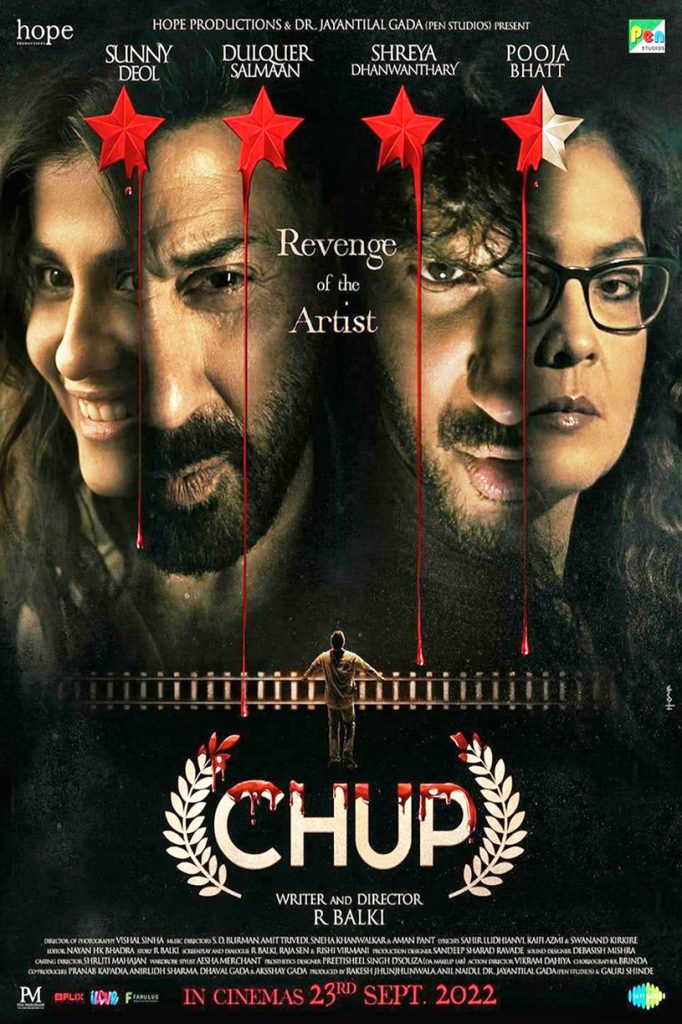 Sunny Deol has finally made his OTT debut through the film Chup: Revenge of the Artist currently streaming in Zee5. The film directed by R Balki is a tribute to the eminent actor-filmmaker the late Guru Dutt and his classic Kaagaz Ke Phool released back in 1959. The film also has the debut of Amitabh Bachchan as music director. Other members of the cast include Dulqueer Salmaan, Pooja Bhatt and Shreya Dhanwanthary. It was released in the theatres on September 23 this year and got a very encouraging response.
Sunny Deol plays the role of a cop desperately trying to arrest a serial murderer who targets film critics, calling them 'killers'. The killer makes 'stars' on the foreheads of the victims as a symbol of the rating given by the film critics. The film has received an IMDb rating of 7.8.