Padma Awards 2022: Three Indian Americans to Receive the Padma Bhushan Award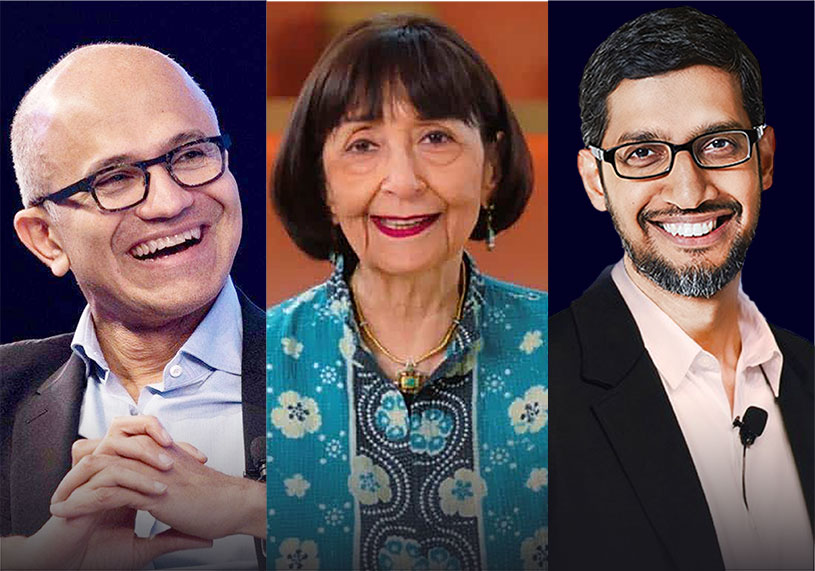 The Padma Awards are one of the highest civilian awards conferred by the Government of India to persons of exceptional and extraordinary quality, honoring their distinguished contributions in their fields of expertise. The names of awardees are announced on Republic Day (January 26) each year. The awards are given by the President of India at the Rashtrapati Bhawan in a formal function around March/April. The award is synonymous with the highest honor and recognition of a person's knowledge or proficiency.
The Padma Awards are given for contributions in artistic fields (including music, painting, sculpture, photography, cinema, theater etc.), social work, public affairs, science and engineering, trade and industry, medicine, literature and education, civil service, sports, and other fields like wildlife protection/conservation, the propagation of Indian culture, and the protection of human rights.
The Padma Awards have three categories:
Padma Vibhushan for exceptional and distinguished service;
Padma Bhushan for distinguished service of a high order; and
Padma Shri for distinguished service
3 Indian Americans to Receive Padma Awards in 2022
As per convention, the names of Padma Awardees have been declared this year, and three Indian American citizens have been conferred for their distinguished contributions in their respective fields. Madhur Jaffrey will be honored for her contributions to the field of culinary arts, and Satya Narayana Nadella and Sundararajan Pichai will be honored for their contributions to the field of trade and industry.
They are all sons and daughters of India who have excelled in the international arena and have made their homeland filled with pride and glory. The Padma Awards with which they (being deeply rooted in this storied land of the Himalayas) will be lauded will be given in recognition of their excellence and success in the global arena.
Profiles of the Indian American awardees: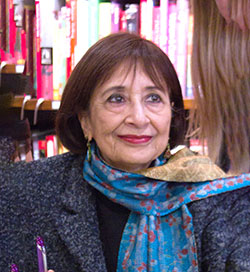 Madhur Jaffrey 
It is indeed heartening news that the 88-year-old Madhur Jaffrey will be honored with the Padma Bhushan award as a recognition of her excellent culinary skills in Indian cooking. She is named the First Lady of Global Indian Cuisine and is active and alert to the fullest. Her latest cookbook is Instantly Indian Cookbook (published in 2019). She has authored more than a dozen cookbooks on Indian cuisine and has participated in numerous talk shows and cookery shows on television outside India.
She studied at Delhi University, and later started acting in dramas. She joined the Royal Academy of Dramatic Art in London in 1955. It was the beginning of her missing the Indian food which inspired her to try cooking – and the rest is history. Her first cookbook, An Invitation to Indian Cooking, was published in 1973.
She is an eminent actor and a great chef. She received the honorary Commander of the Order of the British Empire (CBE) for her contributions in building up cultural relations between the United Kingdom, India, and the United States.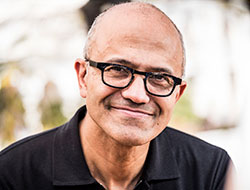 Satya Narayana Nadella 
Better known as Satya Nadella, this 55-year-old Hyderabad-born techie studied at his home city of Hyderabad and received his Bachelor's Degree in Electrical Engineering from Manipal Institute of Technology. He pursued his MS in computer science at the University of Wisconsin–Milwaukee and later completed an MBA from the University Of Chicago Booth School Of Business.
Nadella joined Microsoft in 1992. He led various important and trendsetting Microsoft projects that include cloud computing services and the Online Services Division. His efficiency and excellent leadership qualities earned him the position of Microsoft's CEO in 2014. He is Microsoft's third CEO, following Bill Gates and Steve Ballmer.
The government of India's emphasis on the technological growth of the country and the development of Digital India has been fully expressed through its decision to confer the Padma Bhushan award on Satya Nadella.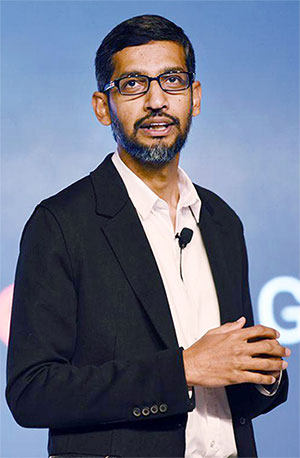 Sundararajan Pichai 
Google's CEO, commonly known as Sundar Pichai, was born in Chennai. He received a Bachelor's Degree in Metallurgical Engineering from IIT Kharagpur and went to the USA for higher studies. He received a MS from Stanford University and an MBA from Wharton School of the University of Pennsylvania where he was named Siebel Scholar and Palmer Scholar for his extraordinary accomplishments.
Pichai joined Google in 2004. There, he led the product management and innovation efforts for software like Google Chrome and Chrome OS and made great contributions in the development of Google Drive. He was promoted as the CEO of Google in 2015 and CEO of Alphabet, Inc. in 2019.
Featuring among the Times 100 Most Influential People in 2016 and 2020 lists, Sundar Pichai is an extremely humble and courteous person, reflecting Indian culture and heritage very well. He expressed gratitude to the Indian President Ram Nath Kovind, Prime Minister Narendra Modi, and the Padma awards panel for having considered him for the Padma Bhushan Award. In his statement, he said that he felt extremely privileged and honored to receive the award along with all the eminent achievers in different fields.
They are all sons and daughters of India. This country has given them prime grooming and has embedded within them the rich culture and heritage of the land. This is what became the impetus behind their drive to excel and to improve themselves. This is what fueled their passion for contributing greatly to global advancement and global welfare.
India (and the Indian government) is extremely proud to acknowledge these people's achievements and rich contributions around the globe. This is why each of them will be honored with the Padma Award.