Manav Mandir Presents Indiafest Celebrating 25 Years
The Indiafest team invites you to join us in ringing in one of our county's favorite annual festival as we prepare for its Silver Jubilee celebration on Saturday, March 5 and Sunday, March 6, 2022 in Wickham Park – 2500 Parkway Dr. Melbourne 32935.
Indiafest  is a fun family festival bringing focus and share the Indian culture, history and tradition with Brevard County. Started in 1996, with a curious and humble effort of an ethnic community, today it's a symbol of cultural enrichment in Brevard County and is celebrated with great enthusiasm. It is a well-run festival with a fresh and new look every year. The uniqueness is due to a different theme presented each year showing some of the unique aspects of India. To celebrate 25 years of existence, the team is planning many new activities to this fun and unique festival. Among them is an experience which will transport you to the desert village of India. This event will be held during our extended hours on Saturday 6pm – 9pm.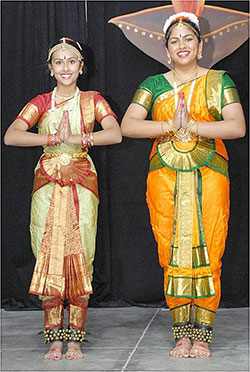 An admirable factor of this festival is its commitment to giving back to the community. Indiafest is a non-profit, cultural organization, known for its charitable efforts to several local charities, including the parent organization, Manav Mandir, and aids in disaster recovery, nationally and internationally. With support from the community, the organization have raised and donated $1.14 million to date and thanks the community for believing in their mission of spreading cultural harmony while helping worthy causes along the way. Please visit the website at indiafestbrevard.org for a detailed list of charitable efforts. This year the focus is to start a $100,000 endowment scholarship with Eastern Florida State College to afford tuition for deserving students who need a helping hand.
Indiafest has something of interest for everyone, from hands-on activities for the youths, to shopping for the adults, mouth-watering Indian cuisine, yoga demonstrations, and all-day entertainment for everyone to enjoy. The Discover India booth will feature the theme by providing information and displays of various cultural nuances, significant places of interest, beauty and history of India's architecture, culture and, landscape. The stage will come alive with performances by our local artistes dancing to traditional folk, classical, and modern Indian music while the fashion show will be the highlight of the day. The grounds will be buzzing with vendors selling jewelry, rich colorful ethnic garments, arts and crafts, music and videos. One can indulge in exotic Henna designs while, the aroma of tantalizing flavors of food being prepared entice the taste buds.
Today, as technology makes the world more accessible, appreciation of different cultures is more apparent than ever. At Indiafest  you will take back with you, a part of India's rich culture, be it arts and crafts, food, jewelry, music, dance, or clothes. You will be transcended, as you get a close up view of the traditional and vibrant aspects of the culture. So, come enjoy and celebrate the 25th  Indiafest Saturday – March 5th and Sunday – March 6th, 2022 at Wickham Park, Melbourne. Tickets are $7 adults, $3 children under 12, and children under 5 are free.