PM Narendra Modi Ranked Most Popular Among World Leaders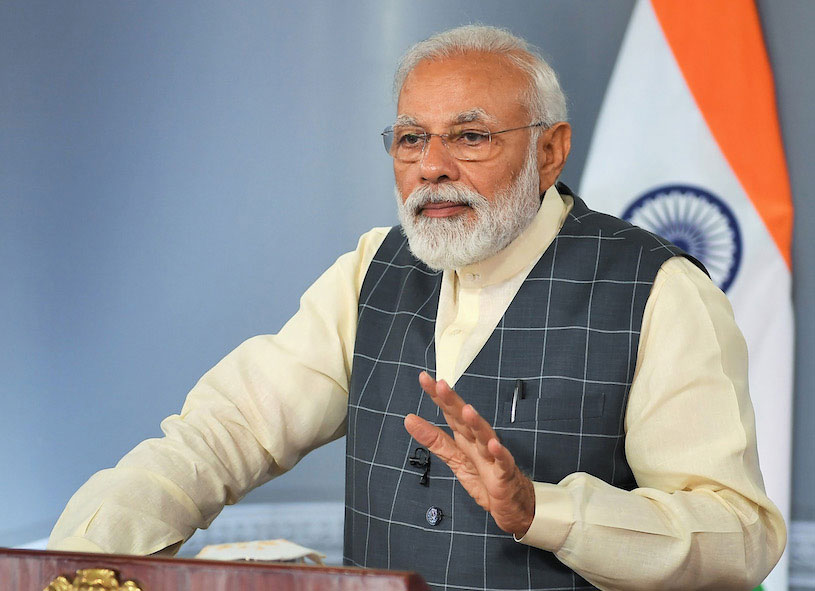 Notwithstanding anything and everything, Indian Prime Minister Narendra Modi reigns supreme. Despite demonetization, GST, COVID-19, Article 370, CAA, Love Jihad and the farm laws, Modi makes his mark. The timeline shows his popularity graph rising. Detractors just do not have enough mud to sling and none of it will stick. Jair Bolsanaro, Vladimir Putin, Recep Erdogan, Boris Johnson, Donald Trump, Rodrigo Duterte, Kim Jong Un and Xi Jing Pin cannot hold a candle to Maha Magician Modi who continues to hold India in his thrall. This is not hot air. The American firm Morning Consult conducted a survey that found 75% people hold Modi in high approval. His net approval rating is 55%.
No less a person than the BJP President Mr. J P Nadda pontificated on the mega wonders that Modi has wrought and said that it is a matter of pride and honor that the PM stands tall. Mr. Nadda tweeted that Mr. Modi's popularity has increased across all demographic groups and regions of the country, and the PM is ranked number one among global leaders.
He went on to claim that ever since the Modi-led government took over, the people's trust and faith have shown remarkable increase. Many in India believe the Prime Minister is on the right track and doing the right thing. Mr. Prakash Javadekar chimed in to say that it is a rare phenomenon that Mighty Modi's ratings have been increasing.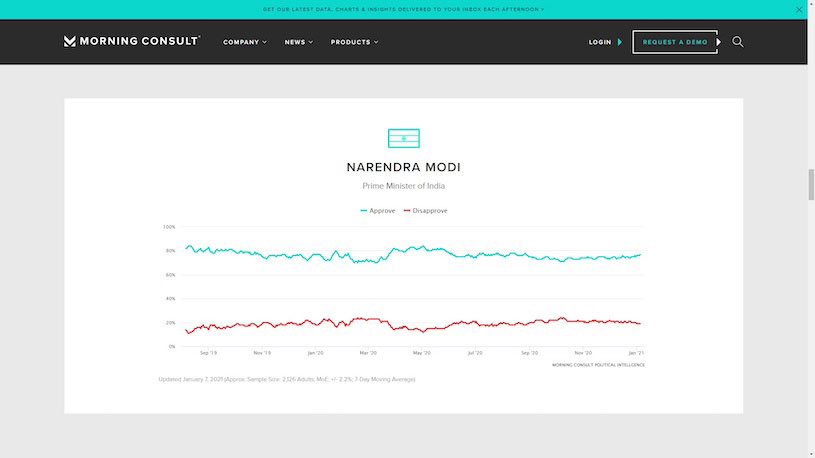 Other fellow high ranking Indians of undisputable stature have also over time, expressed their opinions and regard for the Prime Minister. The Finance Minister Nirmala Sitharaman shared findings by a renowned US research firm, in April 2020 that clearly indicated the rise in popularity of Mr. Modi at an expeditious rate. In a social media post, she wrote, "@PMOIndia leads #IndiaFightsCorona from the front. Consistent high approval ratings for @narendramodi." She also tweeted about the country's confidence in his leadership during the "extraordinary situation" that has come about due to the pandemic.
Union Home Minister Amit Shah also mentioned in his Twitter post how the Prime Minister was receiving global praise against the background of the COVID-19 fight that he was spearheading in India.
Truly enough, during the once in a millennium crisis of the coronavirus pandemic, as most developed western nations battled with almost futile outcomes, India stood out under the staunch guidance of PM Modi and his novel ideas that steered the country in the right direction during these dark hours.
Be it to protect the country's economy from the catastrophe wreaked by the virus and keeping her people motivated and united, to disseminating emergency aid to affected countries and even taking an initiative in the process of development and manufacture of effective vaccines against the deadly virus, Mr. Modi has done it all.
Apart from keeping the nation afloat during these challenging times where people were impacted and losing lives by the millions, PM Modi even took the country a step further by effectively channelizing his efforts into the "Make in India" or "Atmanirbhar Bharat" program, thus ensuring that he presented India on the world stage as a more robust and assertive nation that is confident of its ever-increasing global stature that is not bashful of making hard decisions or ameliorations for the betterment of its populace.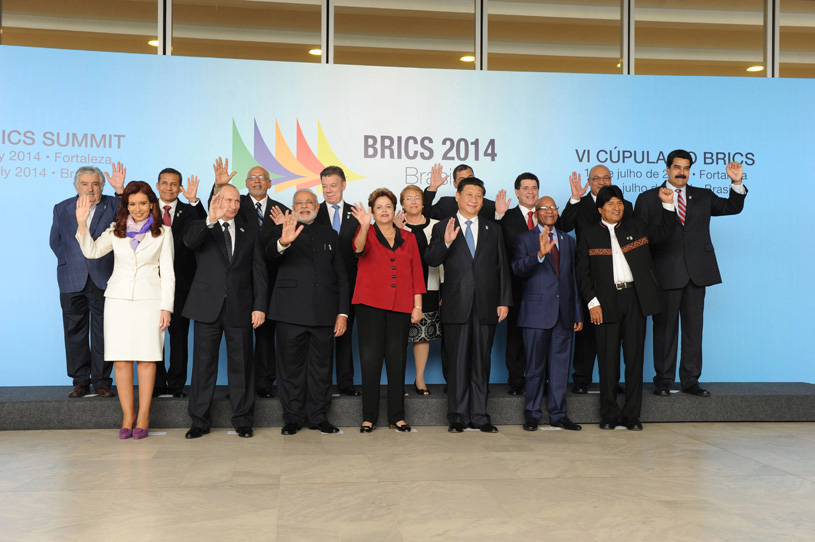 According to the much sought after global data Intelligence Company, The Morning Consult's Global Leader Approval Rating Tracker updated on December 23, 2020, rated 13 global leaders, and the sample size in India was 2126. The tracker showed 75% approval for Mr. Modi.
The Prime Minister not only enjoys great rapport with popular world leaders, but he has also cultivated Gulf region leaders such as Abu Dhabi Crown Prince Sheikh Mohammed Bin Zayed; Australian Prime Minister Scott Morison; and Japanese Prime Minister Shinzo Abe.
demonetization
Goods & Sales Tax
COVID-19
Article 370
CAA
Love Jihad
Jair Bolsanaro
Vladimir Putin
Recep Erdogan
Boris Johnson
Donald Trump
Rodrigo Duterte
Kim Jong Un
Xi Jing Pin
BJP President Mr. J P Nadda
Mr. Narendra Modi
Finance Minister Nirmala Sitharaman
Atmanirbhar Bharat