Prachi Desai Unplugged on Casting Couch
Prachi Desai, the cute and sober Bollywood actress, recently revealed some unpleasant truth about the casting couch. In an exclusive interview, she said that she was asked for sexual favours for casting in a big film. Prachi however refused the proposal, but the director of that 'big' film contacted her, even after she turned down the indecent proposal. Her answer was a clear 'no' again. As a result, she lost the film offers.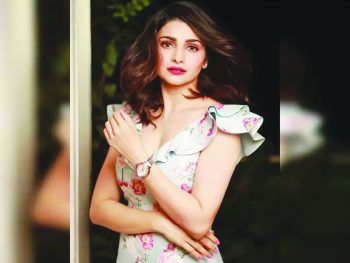 Prachi's claim to fame was the television serial 'Kasamh Se' which became a super hit in 2006. After that, she left television in 2008 as she got the offer to be cast in Farhan Akhtar's Rock On. This was followed by hit films like Once Upon a Time in Mumbai, Bol Bachchan, and quite a few like Azhar etc.  
According to her, the majority of the stars have a terrible experience with the casting couch. She joined films when she was only 19 and hence was spared the ordeal. However, with time she learnt to handle such things and cleared her to stand.
Is this the reason for her less appearance in Hindi movies? Prachi said it was not so. She was offered roles that were typecast. A similar type of role in films would not add to her credential as an actress. That is why she refused to do such films.
Prachi's recent film is Silence….Can you Hear It? Apart from her, the film stars Manoj Bajpayee, Arjun Mathur, and Sahil Vaid. 

Click Here for More Bollywood News
Prachi Desai
Casting Couch
Television actress
Kasamh Se
Rock On
indecent proposal