Prèét Sahí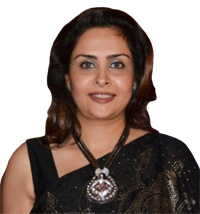 Preet Sahi is well known to South Florida's Indian community as the Anchor and Chief Correspondent for the television channel: TV Asia. Mrs. Sahi was born and raised in India before relocating to the US with her husband and daughter. She embraces many roles in her life, including those of wife, mother, businesswoman, community figure, and spiritual devotee. Mrs, Sahi is the Owner and Administrator of several Assisted Living Facilities, working closely closely with elderly patients and specializing in Alzheimers and Hospice Care for 18 years.
She has extensive media experience, as the former host of the television series 'Dhanak', and her own Two-hour Radio Program: 'India-On The Air'. She has also been hosting the weekly Spiritual radio segment: 'Radio Ruhaniyat'; for the past nine years, every Saturday morning.
In her work with TV Asia, she handles some of the network's high profile projects, including the 2014 IIFA Awards in Tampa, FL. For the past two decades, she has worked with almost every Indian organization in South Florida either as an emcee or as an event coordinator for their Community Programs.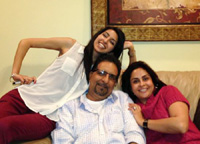 She is also in charge of the Fort Lauderdale Chapter for the Spiritual Organization: Sant Nirankari Mission. Mrs. Sahi says her inner motivation stems from her spirituality. She says, "I feel that I was put on this Earth with a purpose, and that purpose is defined by God. Everything happens for a reason, and that thought pushes me to carry on and reach for progress."
Mrs. Sahi defines success as a combination of happiness, purpose, passion, and fulfillment. In her work with media, she has empowered the community and expanded local communication, and has worked with many organizations on many platforms. Her dedication to topics such as spirituality in youth and charitable development have inspired many to strive for change and progress towards a better future.