Dr. Piyush Agrawal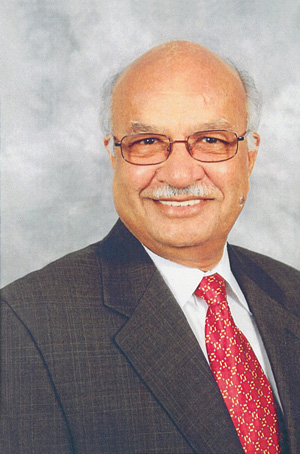 Dr. Piyush Agrawal represents a respectable combination of professional expert in education, successful business entrepreneur, community service activist and philanthropist. He has six university degrees, two dozen publications to his credit and numerous honors and awards. After serving as a classroom teacher for 40 years, Dr. Agrawal also became Superintendent of Schools. As for business, he bought APS Technologies, Inc. and Allied Joint venture, LLC, transforming these into big enterprises.
In addition to service in education, Dr. Agrawal has vast community service experience to his name. In 1994, he was appointed to the US 2000 Census Advisory Committee on Asian and Pacific Islander Populations, where he served for nine years. In 2004, Governor Bush appointed Piyush to the Board of Directors of Florida Fund for Minority Teachers, and he was reappointed by Governors Charlie Crist and Rick Scott. He was also appointed by the State of Florida to serve on the Racial & Ethnic Health Disparity Advisory Committee as chairman.
Dr. Agrawal is very active in civic and social non-profit organizations. He has served as the National President of the Association of Indians in America and has served as Chairman of Asian American Federation of Florida, Asian American Foundation, Asian American Alliance, and the Asian American Community Forum. Currently, he serves as the Senior Vice President of GOPIO International serving the worldwide Indian diaspora.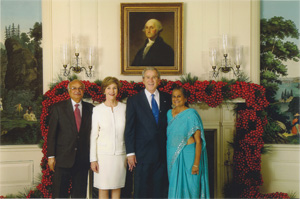 Dr. Agrawal has also made major financial commitment to his home village in India to build a College for Girls in the rural area in the name of his parents. This college prepares young ladies for their B.A. and B.S. degrees. Locally, Dr. Agrawal worked in cooperation with other community leaders to install a Mahatma Gandhi statue in Davie in 2012.
Most notably for the Hindu American community, on September 9, 2003, Dr. Agrawal had the honor of meeting President George W. Bush and asked him to start hosting Diwali festival at The White House. As a result, the White House celebrated the first Diwali event on October 23, 2003 and since then, it has been celebrated every year.