Priyanka Opposes Being Called 'Nick's wife': 'Should I add my IMDb link?'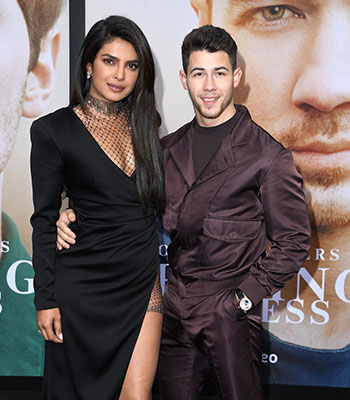 Eminent actor and entrepreneur Priyanka Chopra was highly disturbed at merely being called the wife of Nick Jonas in a news report covering the promotion of her upcoming film The Matrix Resurrections.
She was amazed and asked why women are still being treated this way.
After winning the title of 'Miss World' in 2000, Priyanka has had a celebrated and successful film career in Bollywood for more than 12 years, after which she featured in the popular Hollywood TV series 'Quantico' in 2015.
Ever since then, she has been vocal about equality and the rights of women along with addressing discrimination based on color.
She was amazed by having been given such an introduction; and she took to her social media handle to raise her objections.
She said that it was surprising that such a comment on her featured in a report at the very moment she was promoting one of the most famous film franchises of which she is also a part.
Criticizing the report for forgetting all her hard-earned achievements and for its referring to her merely as the wife of someone, she was extremely disturbed over it and became sarcastic about it.
In this sarcastic mode, she commented that it would be convenient and informative if she were to share a link to her IMDb bio where her successes and accomplishments are outlined, so that people can identify her as someone who is not just the wife of Nick Jonas.
Priyanka also tagged her husband in the post.
It was surprising that the promotional event had no connection with Nick Jonas.
Still, Priyanka had been mentioned as his wife in the report.
Hopefully, Nick—who, in celebrating their anniversary last December, told the world how grateful he was to be 'married to the most wonderful, inspiring, and beautiful woman' ever—will lovingly and graciously respond by saying he would be honored to be known as 'the husband of Priyanka.'