Rajsee weds Abhinav
A casual introduction at middle school summer camp turned out to be a lifelong bond for Rajsee and Abhinav. After the summer camp, they remained in touch through social media. Fast forward 13 years and the now mature adults rekindled that chemistry from their childhood through a dating app. Their common interests and lengthy contact with each other made them an adorable couple. After dating for a year, Abhinav proposed to Rajsee at Mizner Park in Boca Raton in front of a beautiful gazebo in the presence of their best friends and siblings.
The wedding planning was a collaborative effort for the happy couple. They did all the preparations and decorations by themselves. Although both reside in Florida, they chose to have the wedding celebrations in Orlando, as the venues were beautiful and budget-friendly. Lake in Maitland was finalized for the Sangeet and Garba while the Sheraton Orlando North was perfect for the wedding and reception on May 28, 2022. All 130 guests who attended the wedding stayed in the Sheraton Orlando.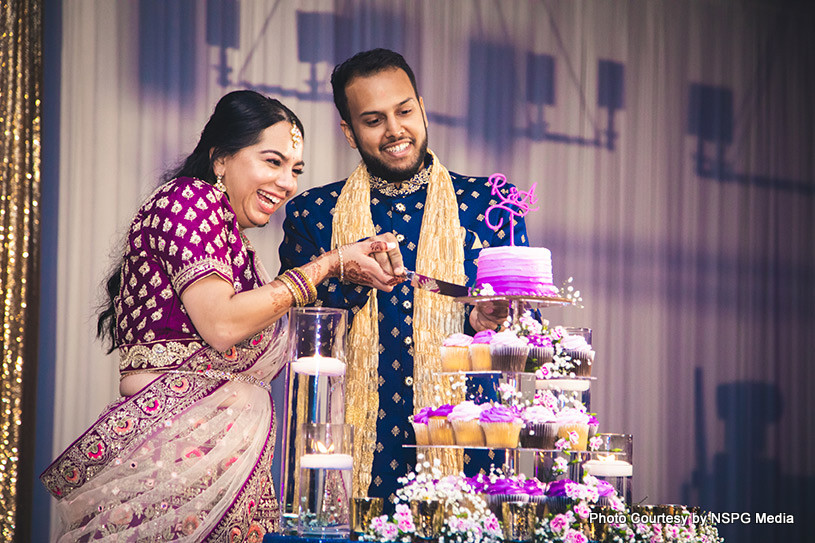 ---
BANQUET HALLS Sheraton Orlando North 407-660-9000 | BEAUTICIANS Beauty Bella Glam by Saoni 917-783-9051 | CATERING Maa Vimla Catering  407-408-6030 |  EVENT PLANNER Shyne Event Services 352-321-7673  |  DHOL PLAYER Dhol Boys 425-829-4798  | DISC JOCKEY Infinite Soundz Entertainment 862-686-8283  |  FLORIST Floral Creations By Ranjan  407-438-6094 |  INVITATIONS Image Graphics  407-679-8900 |  MEHNDI Henna by Priya 407-913-6803 | Mahees Henna Design 323-236-5199 |   PHOTOGRAPHER/VIDEOGRAPHY NSPG Media 407-301-8648  
---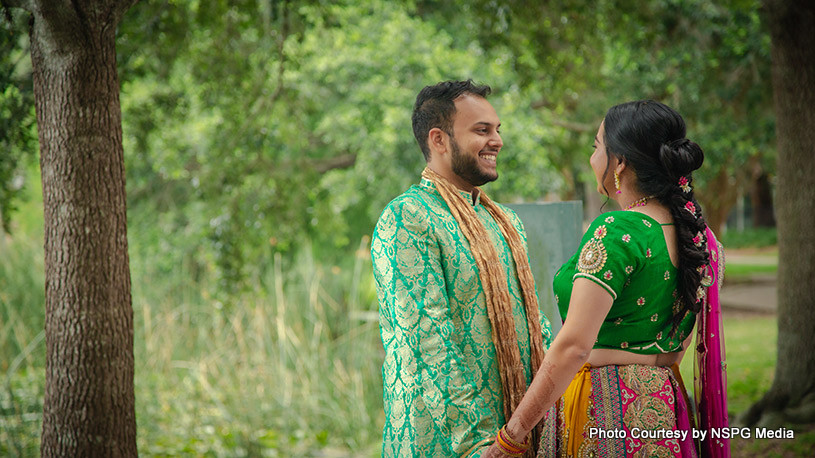 The duo celebrated the pre-wedding ceremonies of Ganesh Puja, Mehndi, Pithi or Haldi, and Sangeet. The first three were celebrated in the backyard of their homes which Rajsee and Abhinav decorated with touches of class and creativity.
It was a morning wedding inside the ballroom. Rajsee's mother Bhairavi Pandya solemnized the wedding ceremony as a female purohit (priest). She explained all of the Sanskrit mantras in English which was a great experience for the guests. The color theme for the wedding was purple, red, and gold. The mandap was square-shaped and decorated with colored fabrics and florals with a floating Ganesh backdrop. Rajsee was escorted by her uncles and grandmother as she reached the aisle.
Abhinav arrived at the wedding venue in a Tesla with his friends and family dancing alongside until they reached the hotel entrance to meet the bride's family. Bollywood songs dominated the marriage ceremony.
The reception was a gorgeous and colorful party with a blend of Bollywood and American pop songs. There were dance performances by both sides. The groom's side entered the venue first followed by the bride's family and friends. Royal blue, purple, and gold were the main colors. The centerpieces were tall candelabras with purple and white flowers while the stage featured a gold loveseat wrapped with gold sequin and blue fabrics.
Rajsee and Abhinav planned everything together which made their big day all the more special. Their creativity, innovation, and love for each other made them the perfect couple.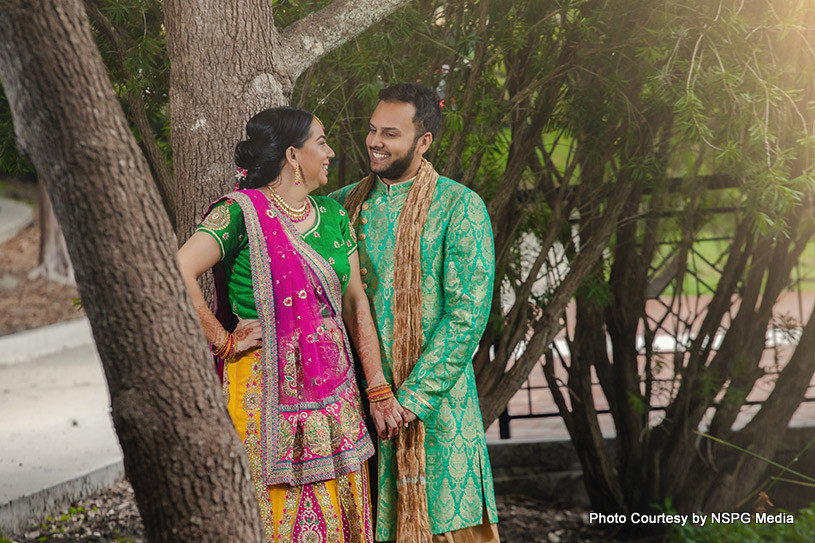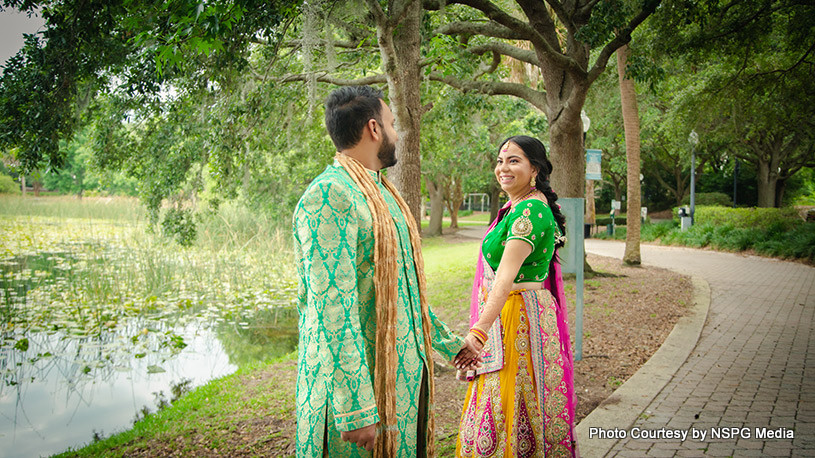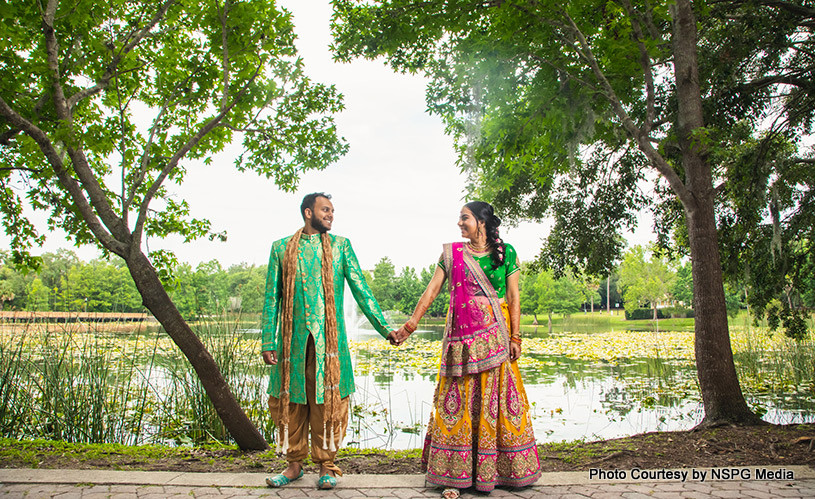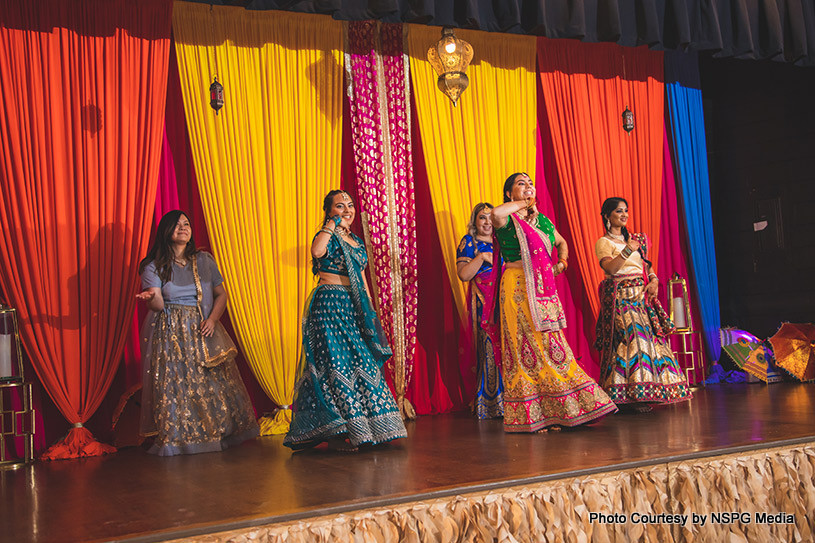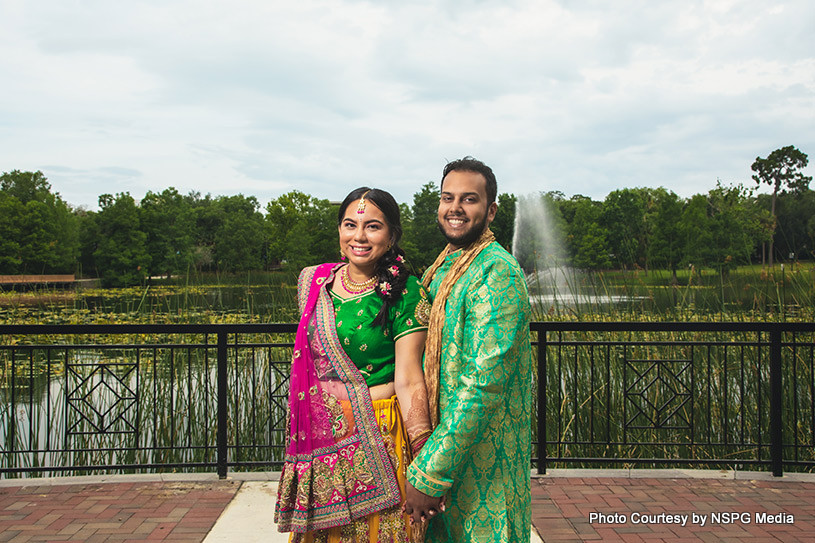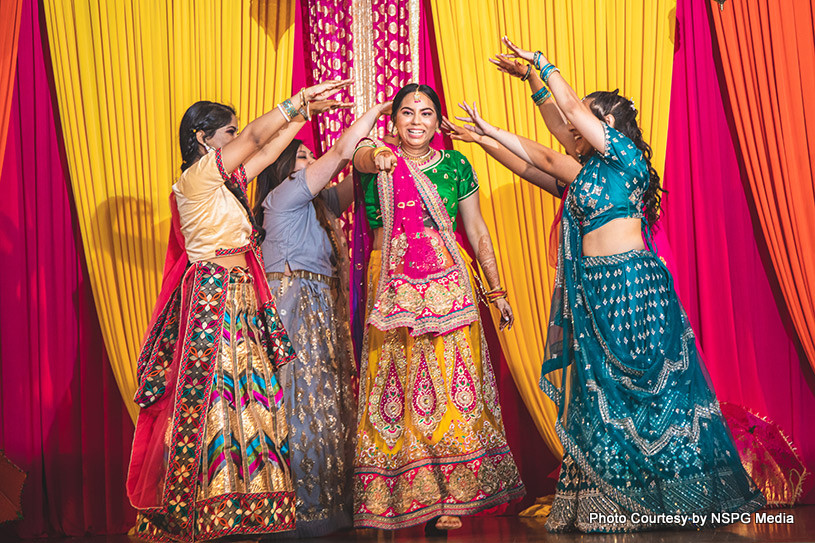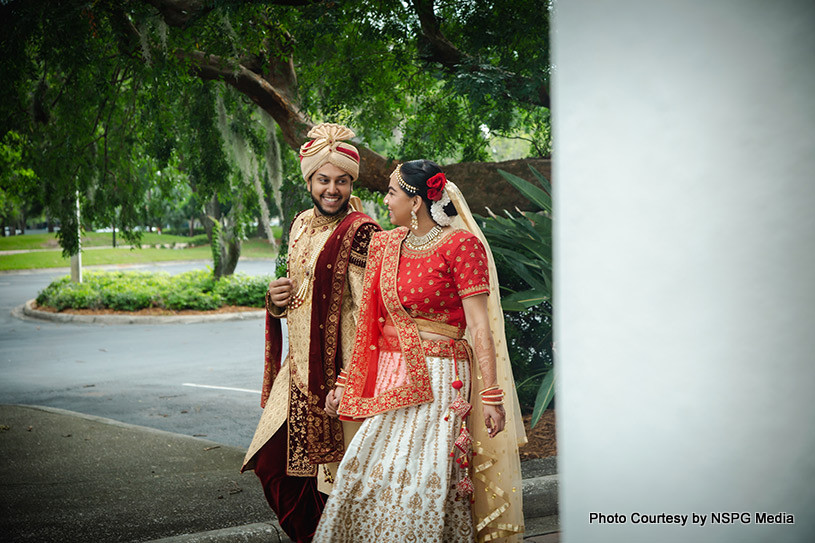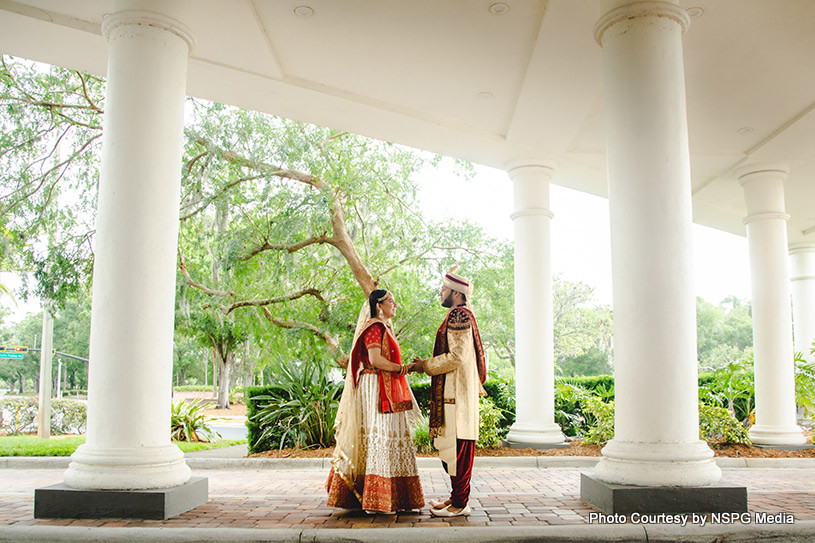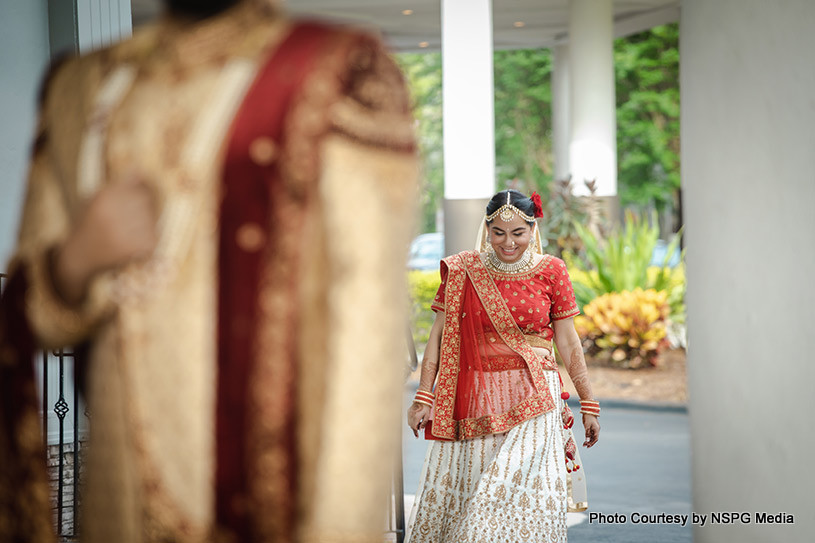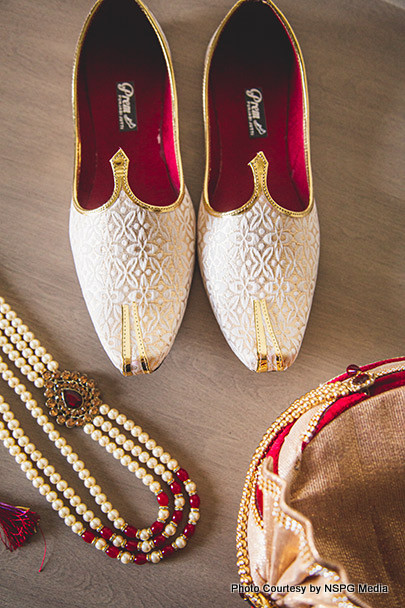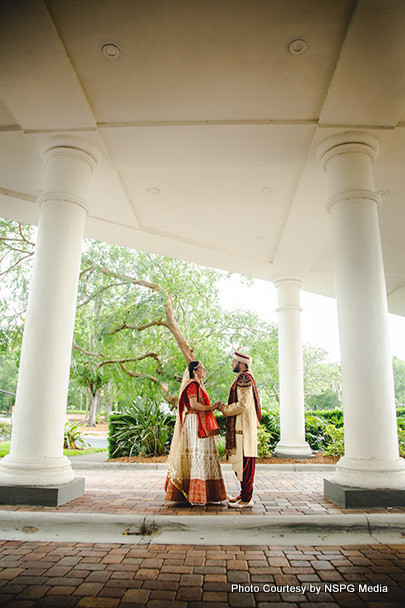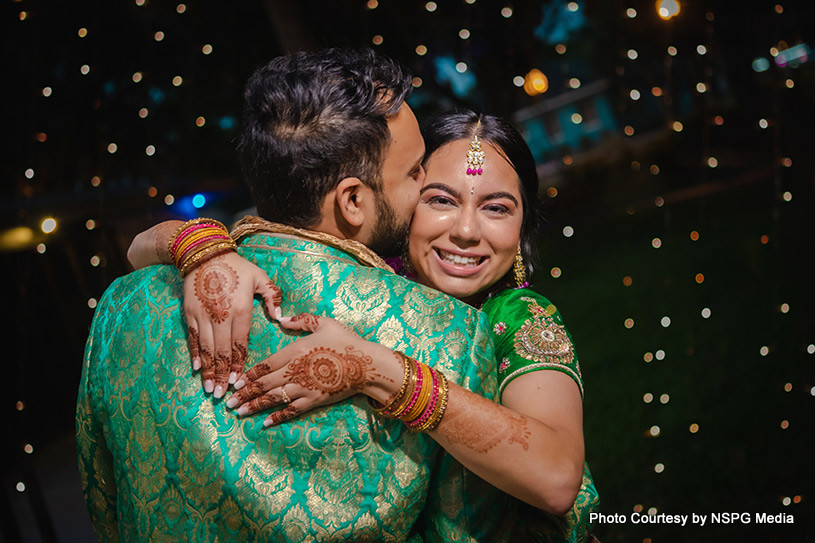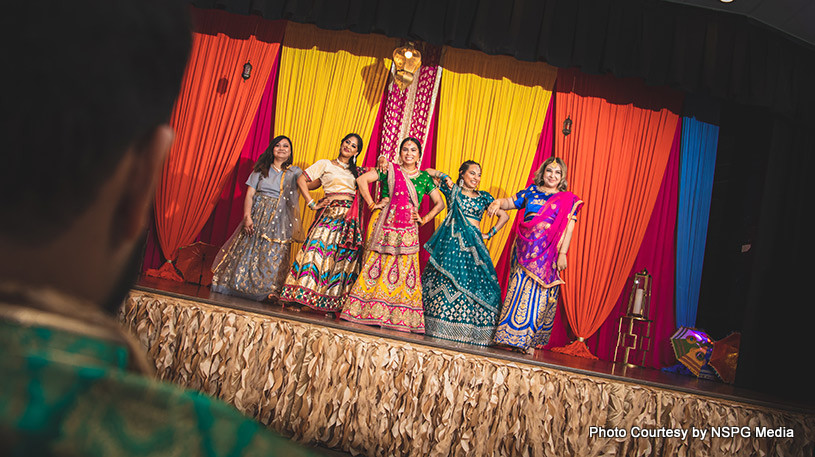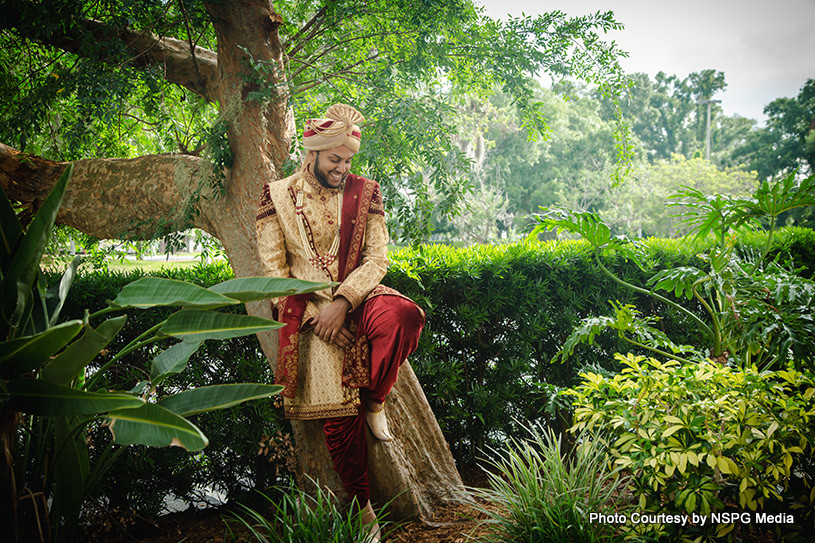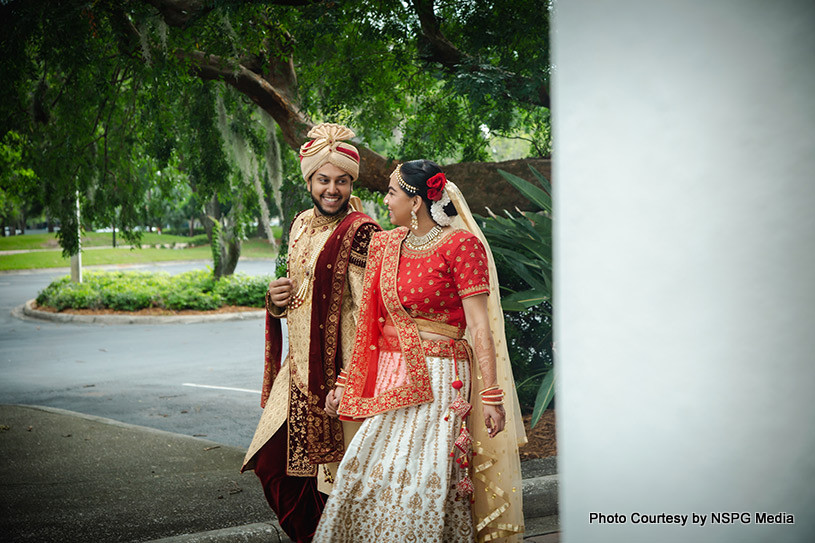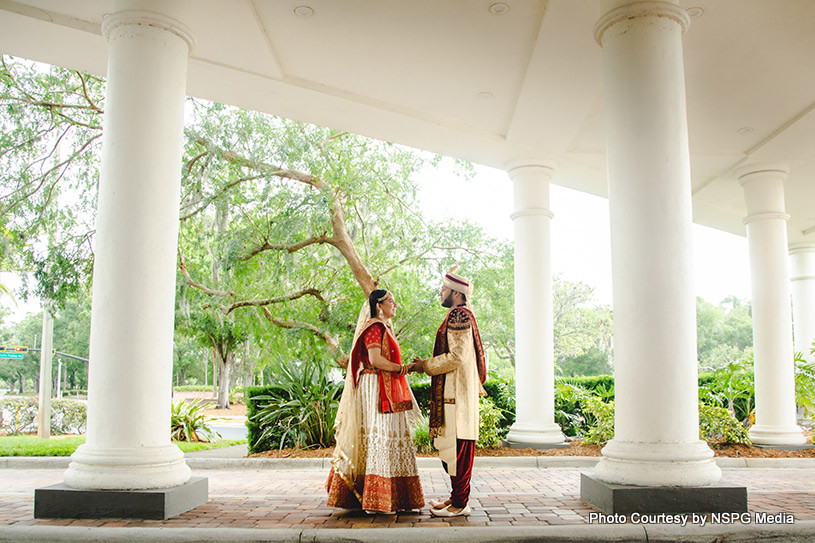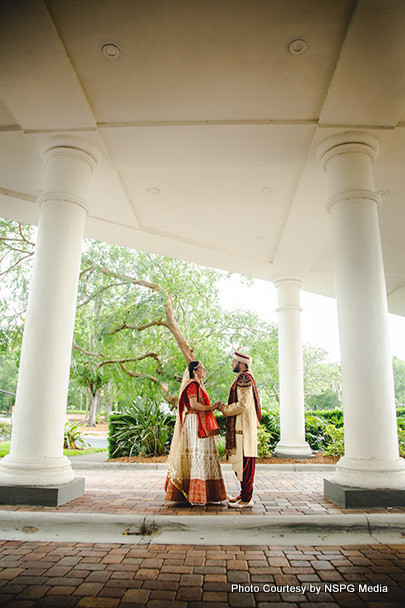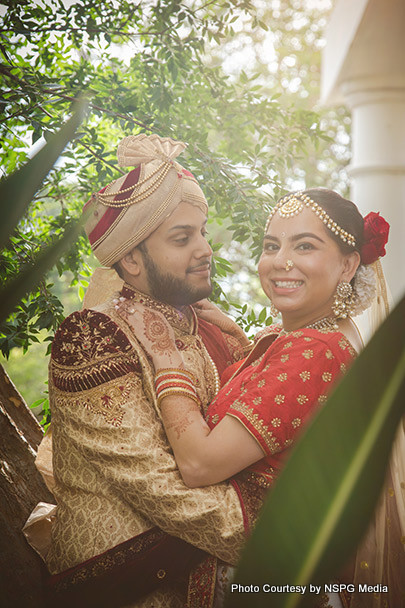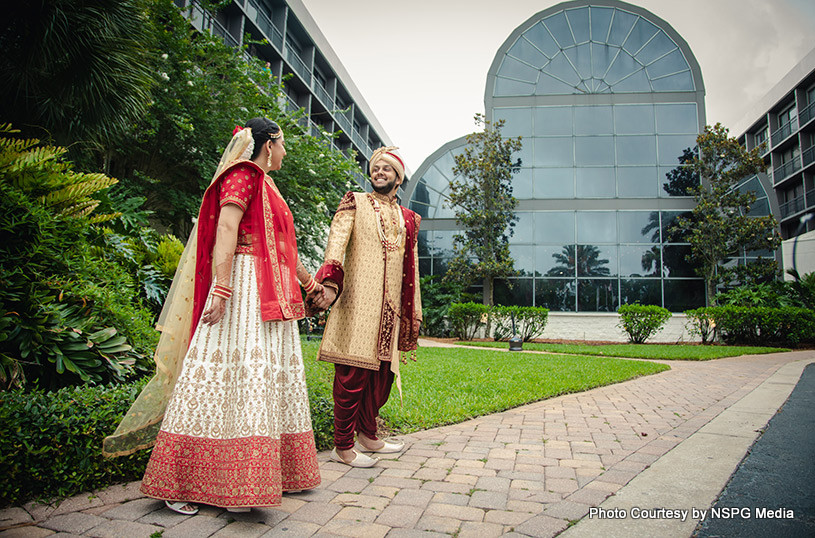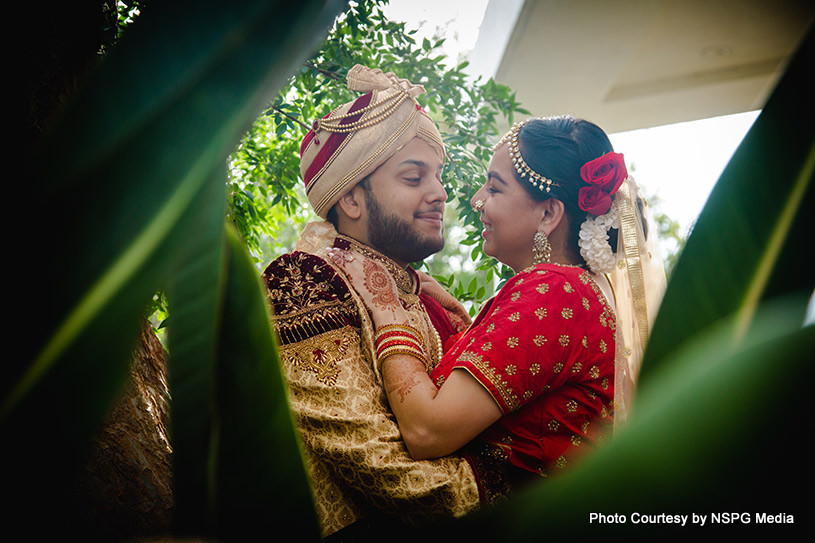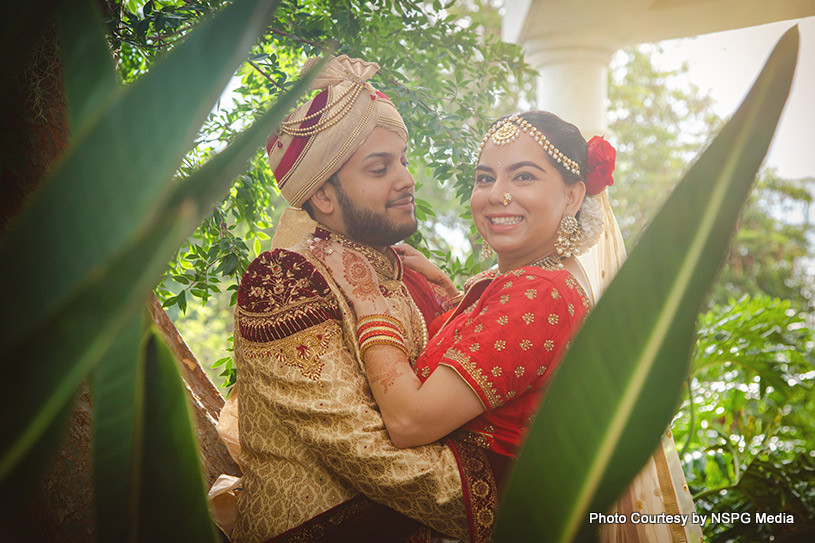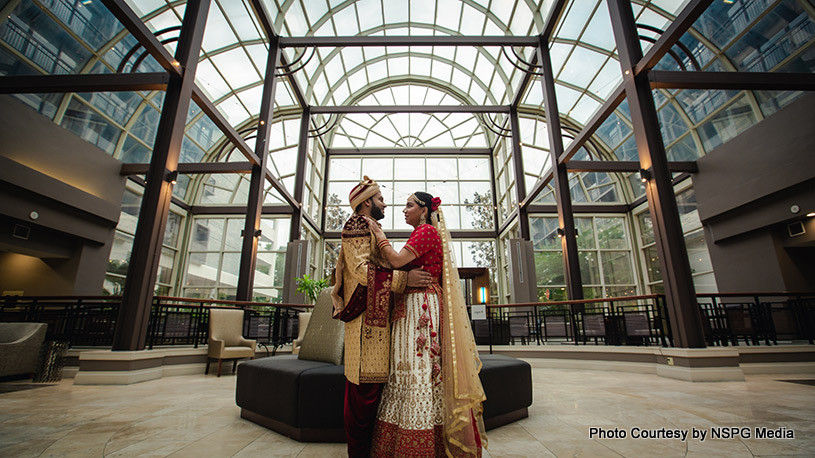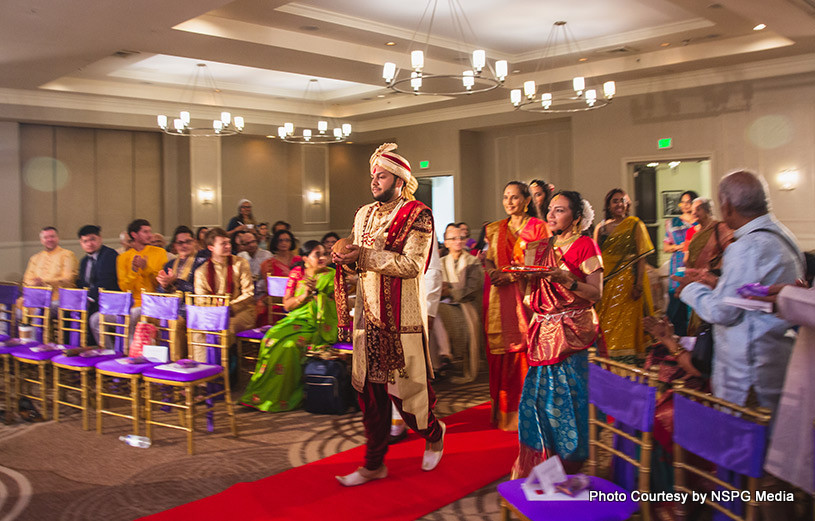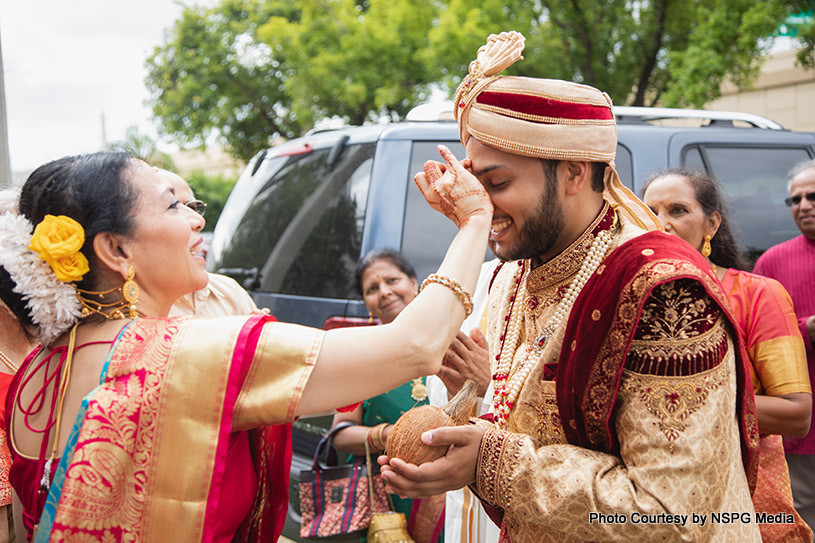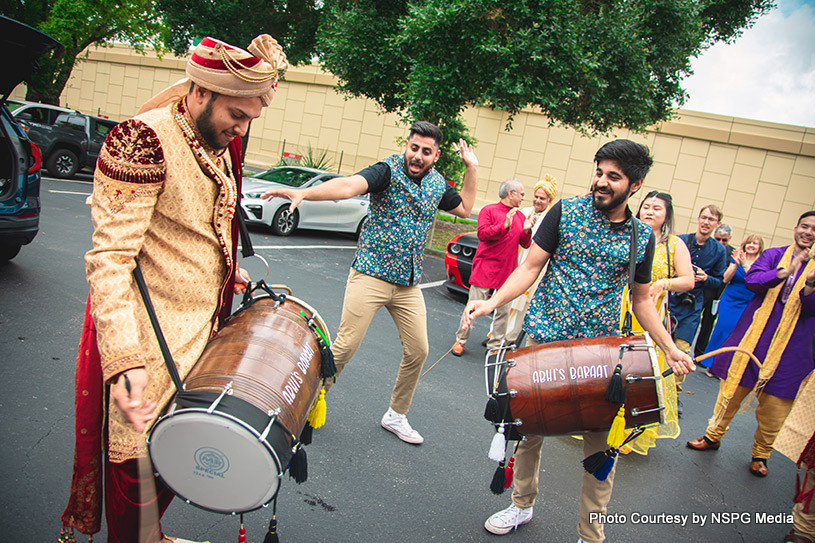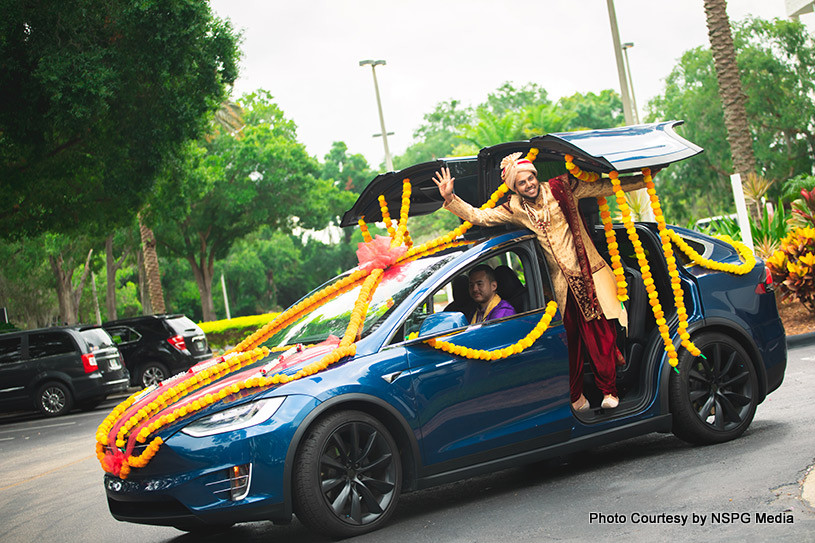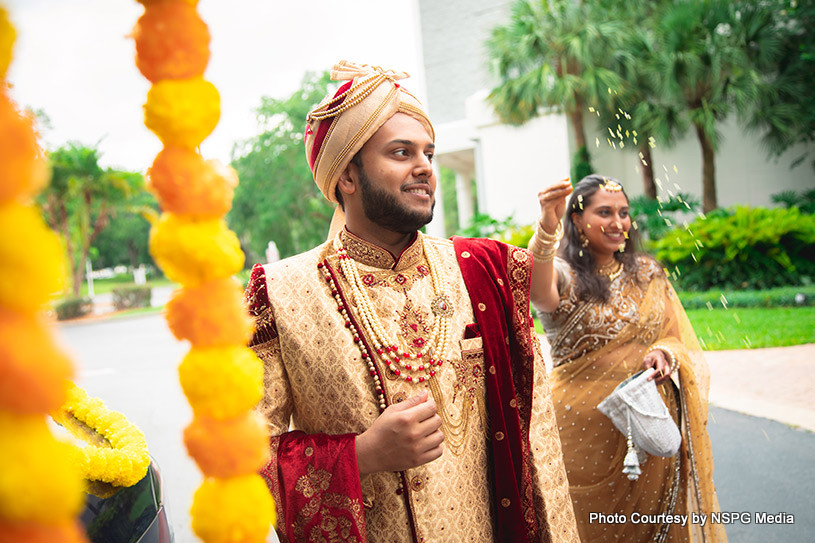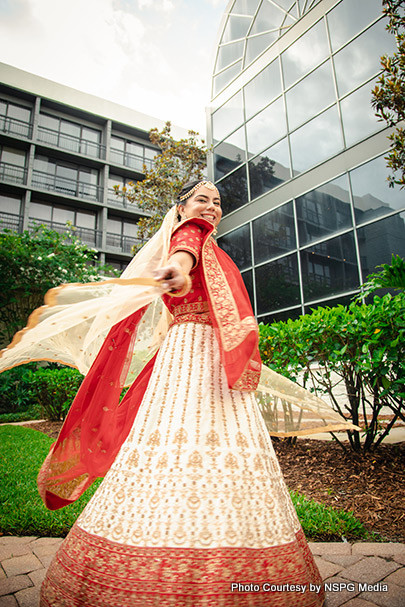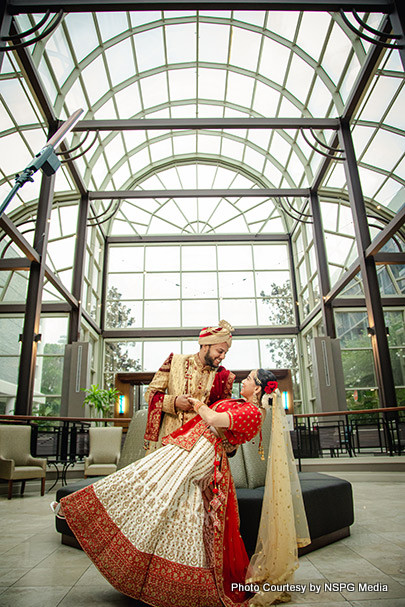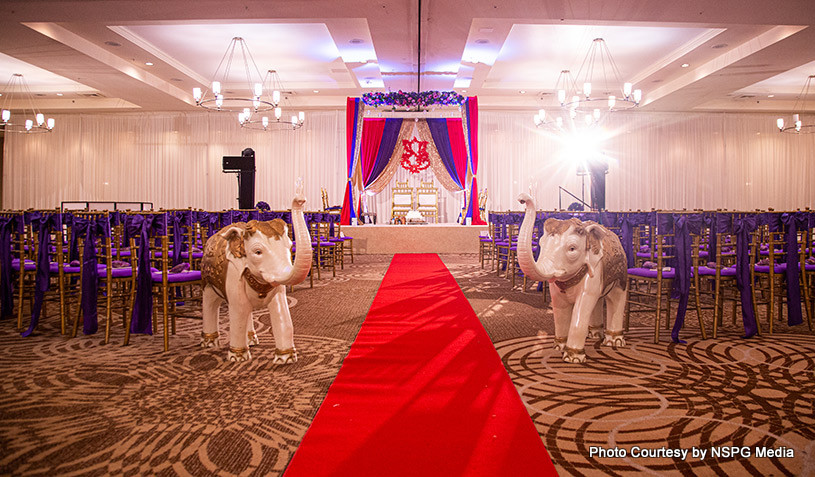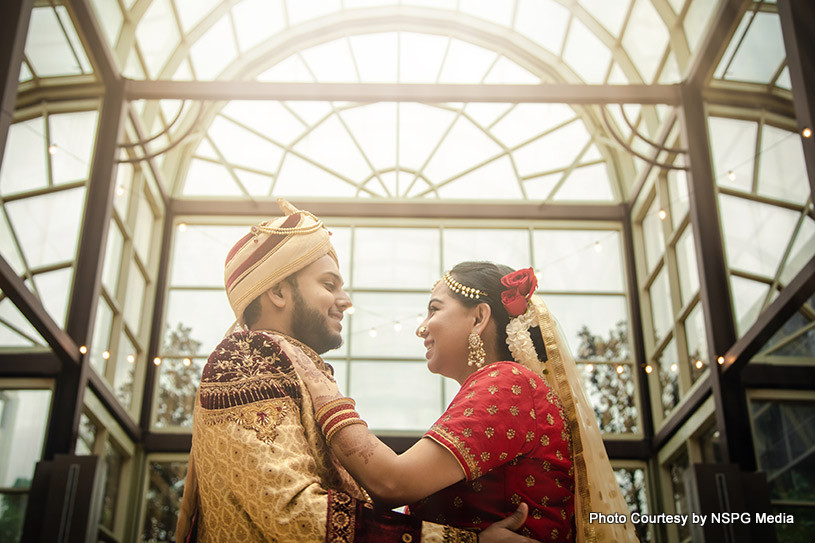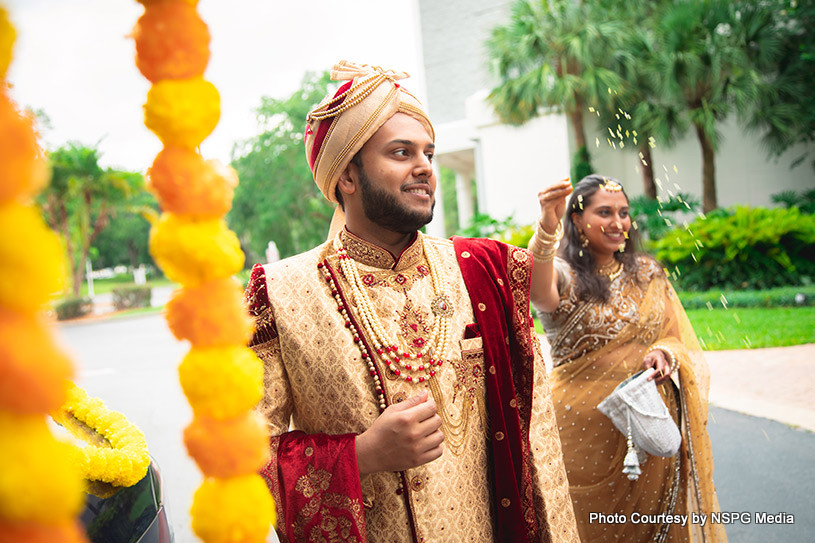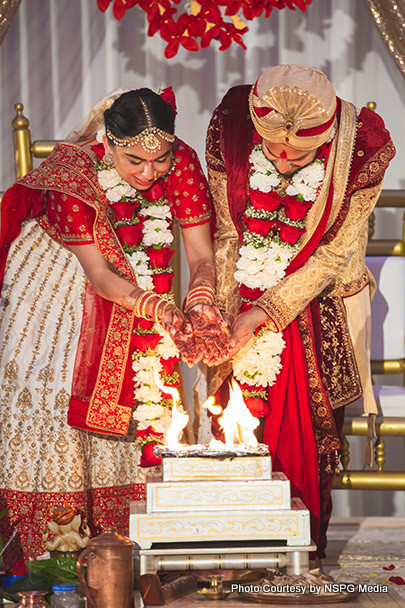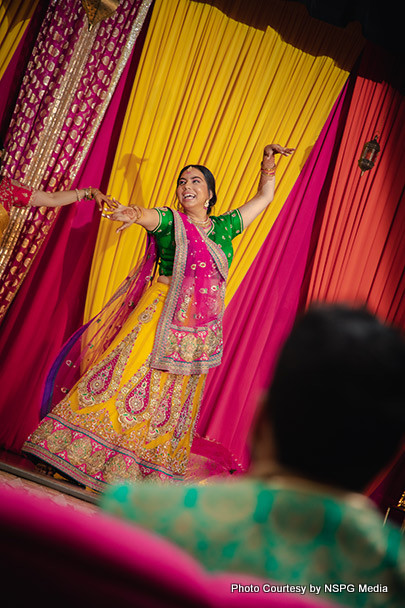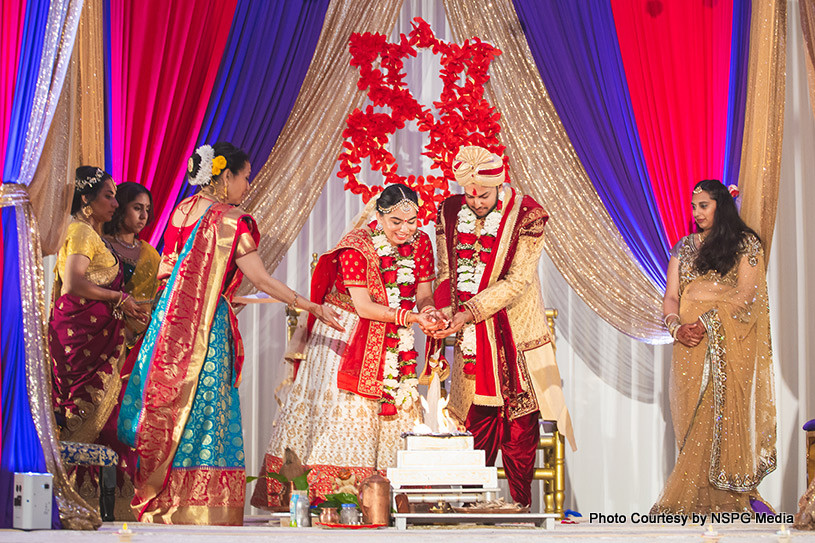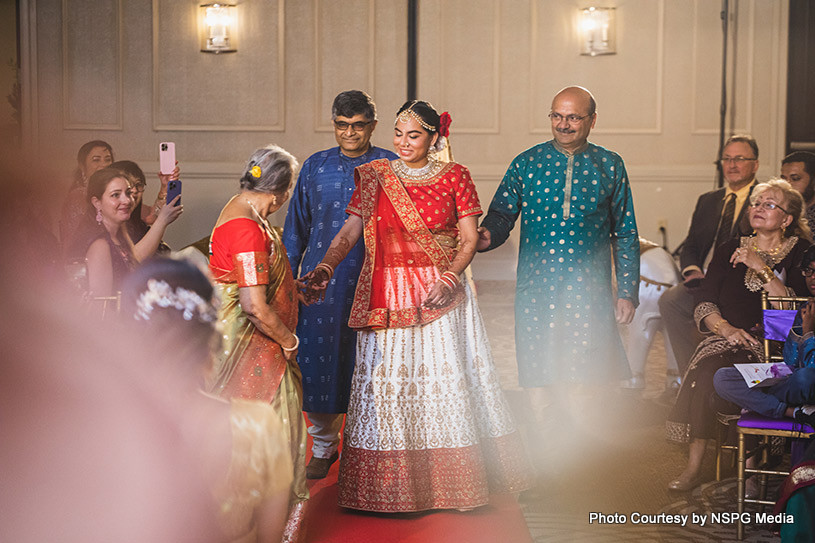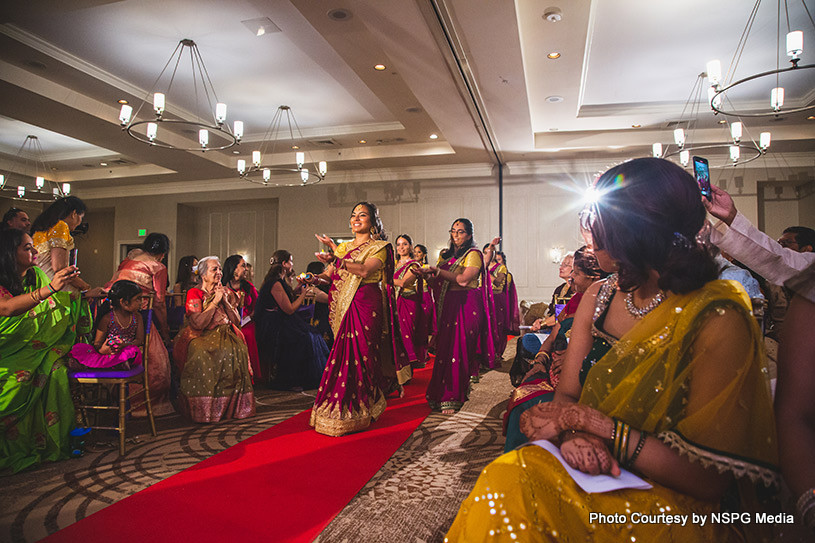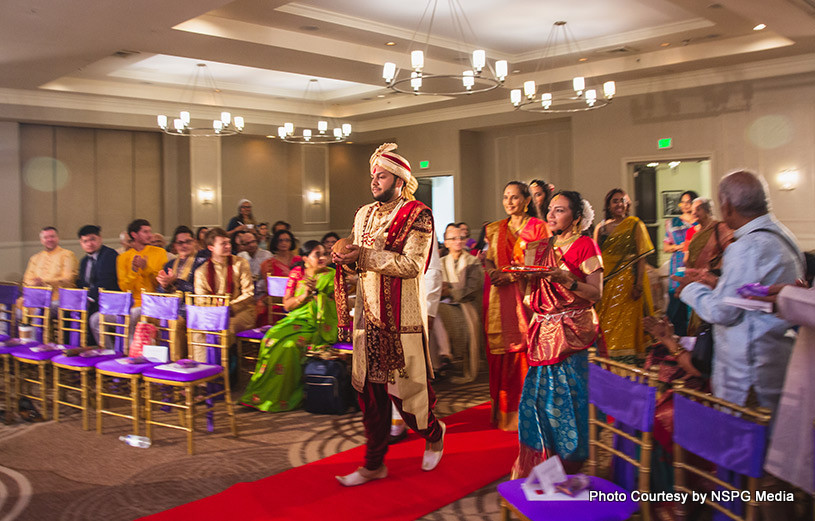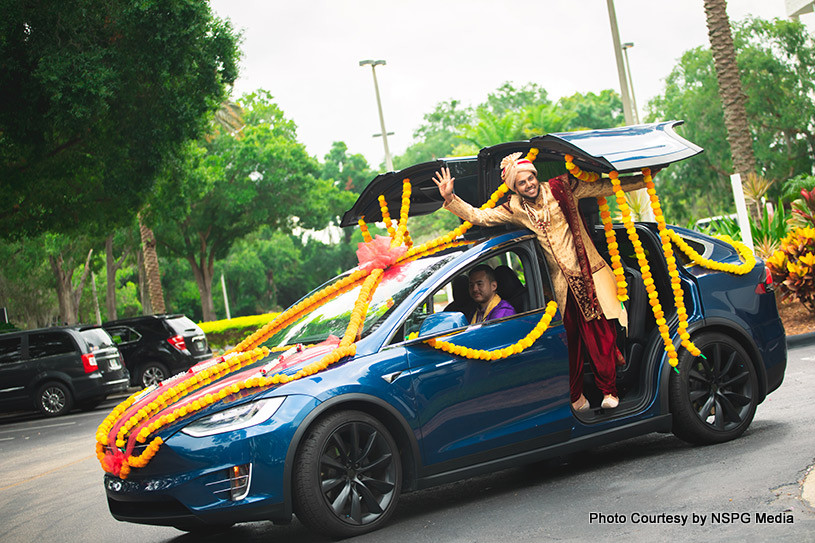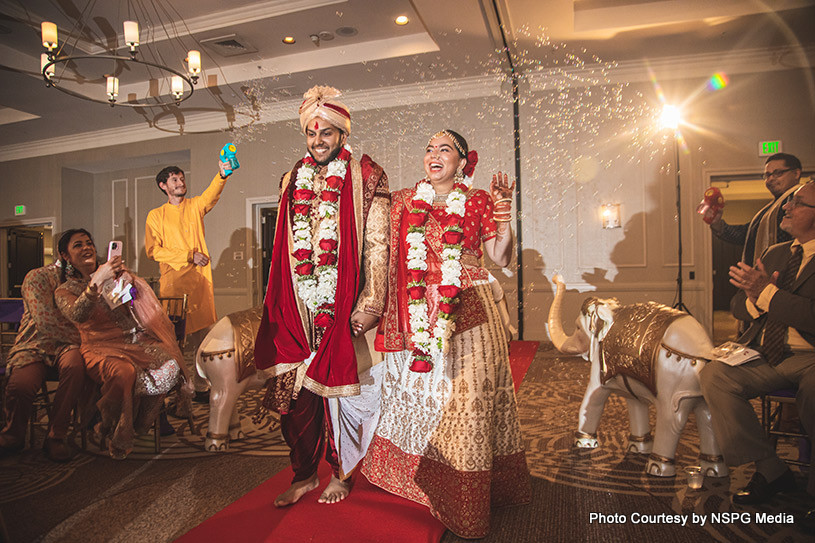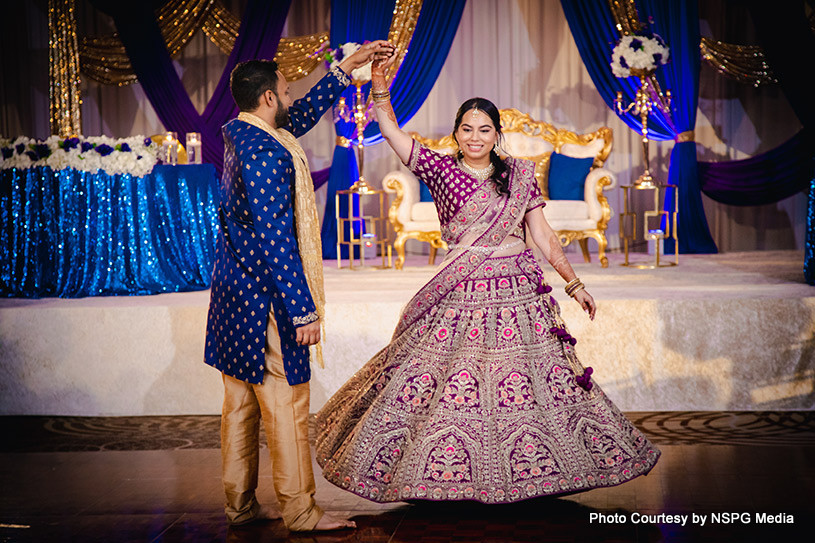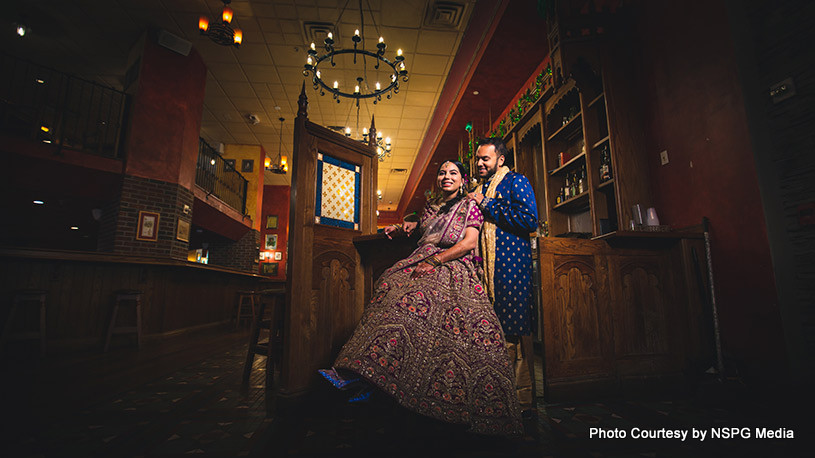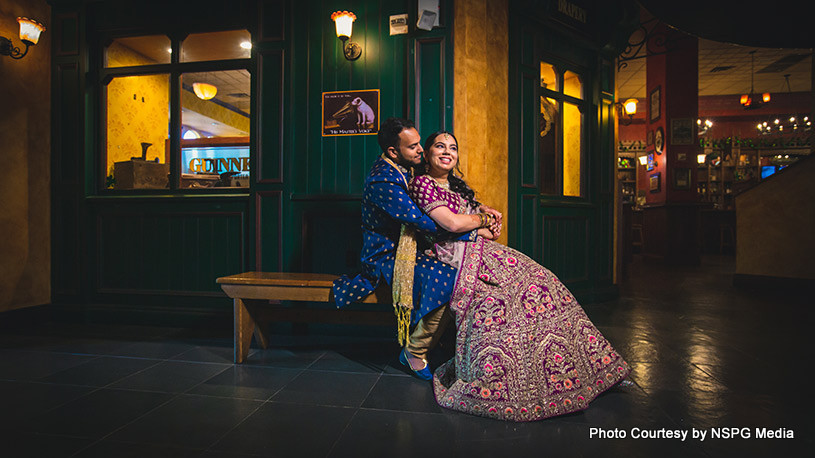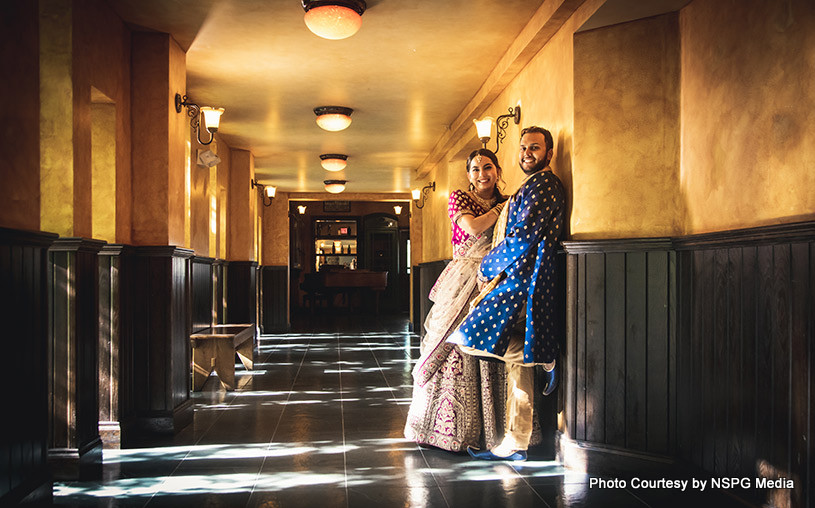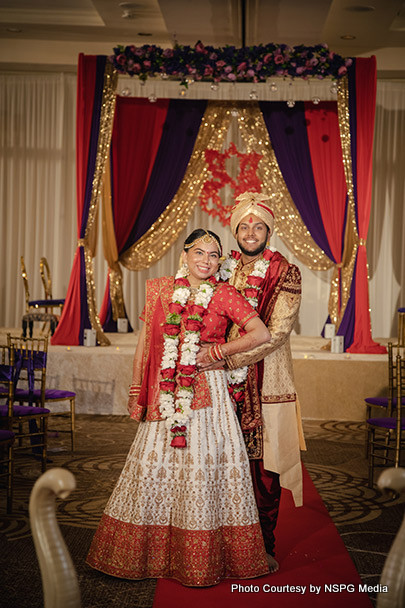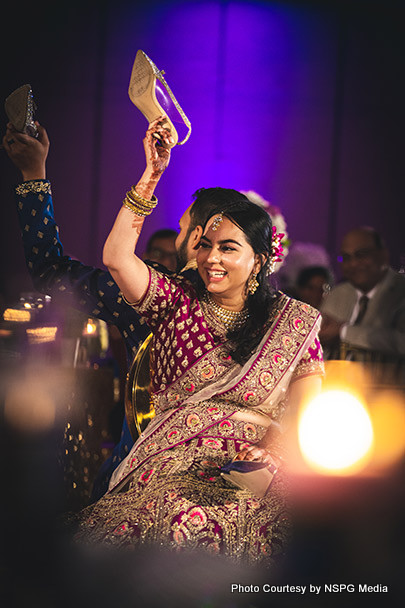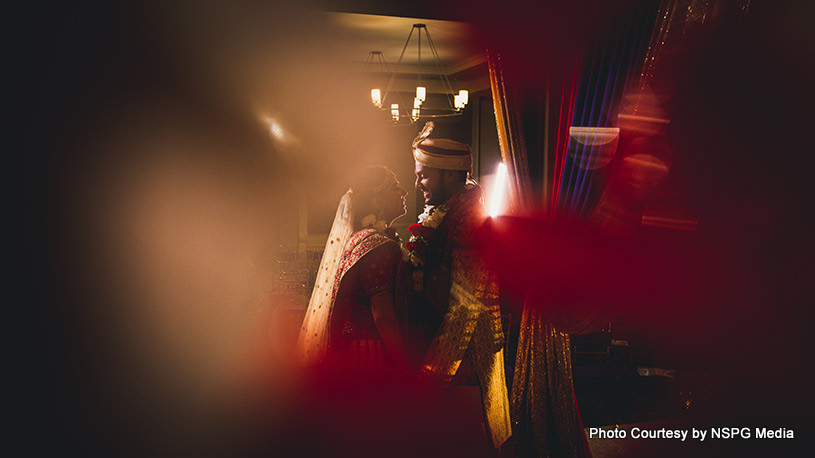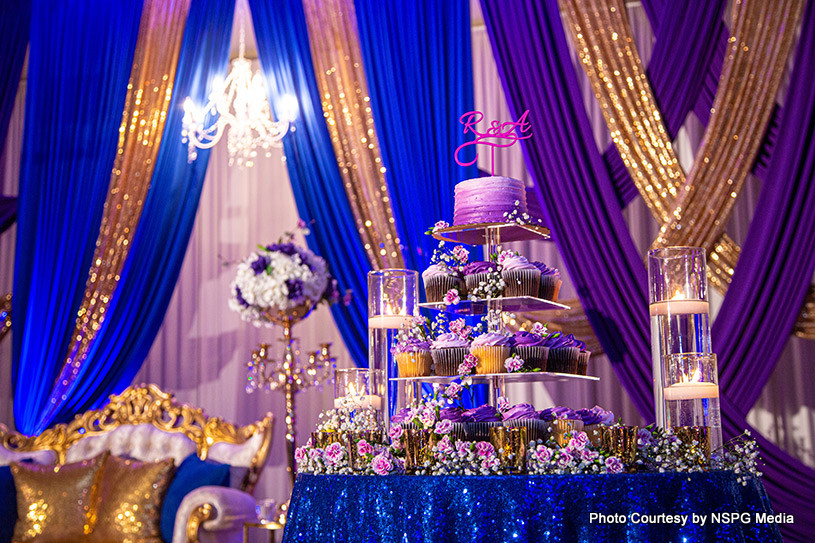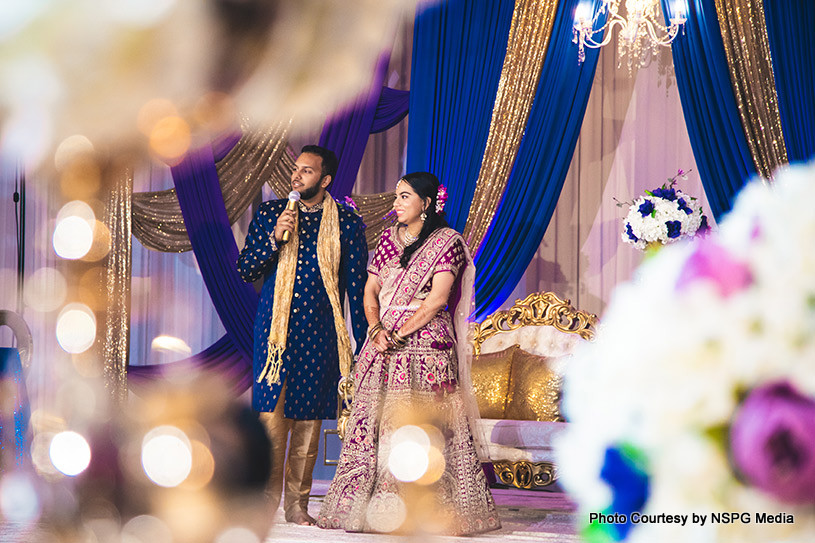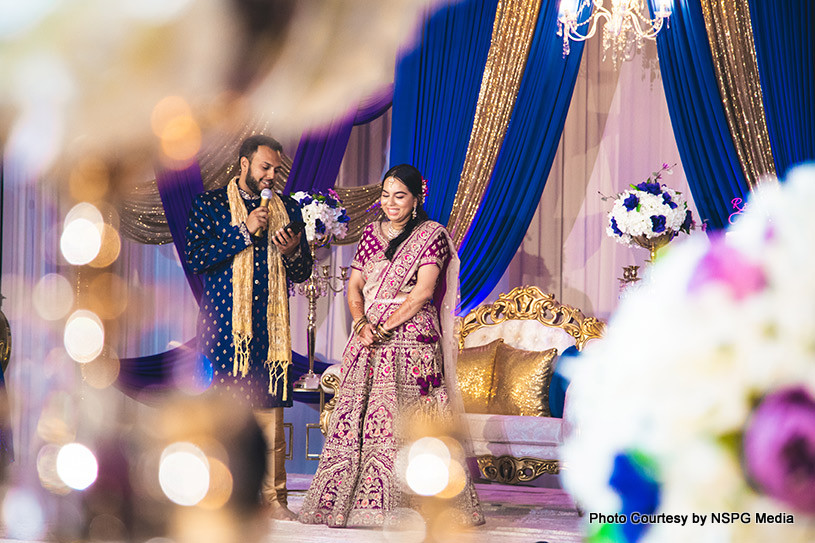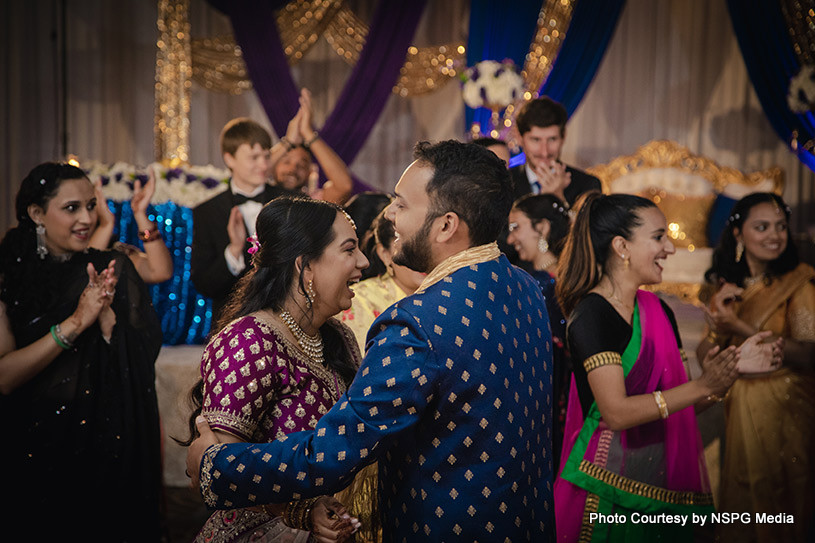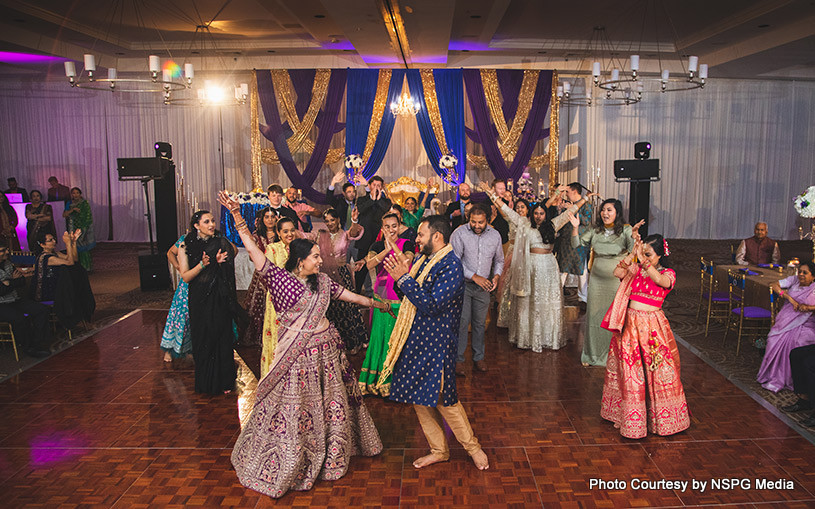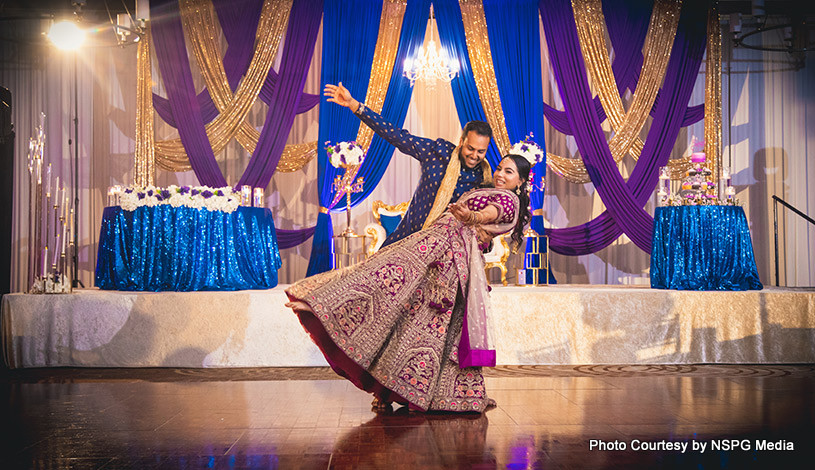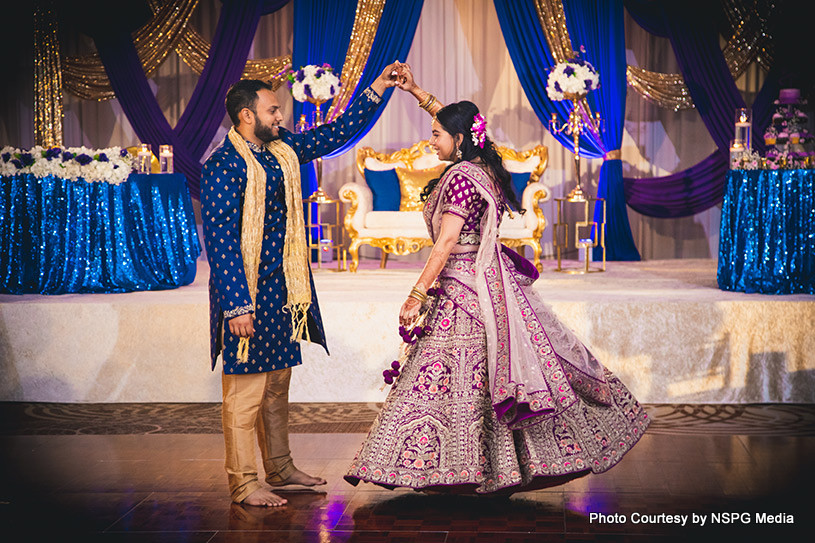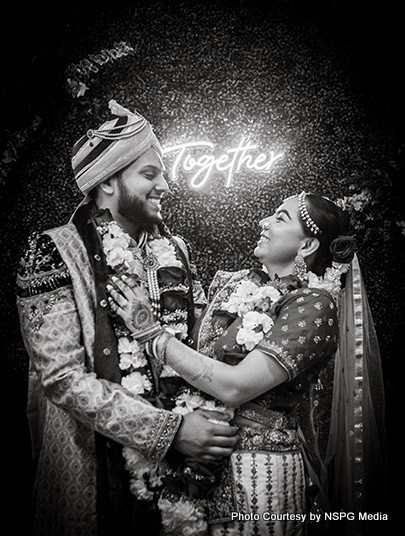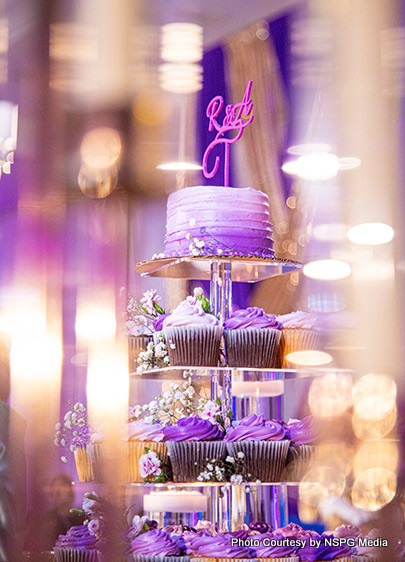 Indian Wedding Banquet Halls
Sheraton Orlando North
Indian Wedding Beauticians
Beauty Bella Glam By Saoni
Indian Wedding Catering
Maa Vimla Catering
Indian Wedding Event Planner
Shyne Event Services
Indian Wedding Dhol Player
Dhol Boys
Indian Wedding Disc Jockey
Infinite Soundz Entertainment
Indian Wedding Florist
Floral Creations By Ranjan
Indian Wedding Invitations
Image Graphics
Indian Wedding Mehndi
Henna By Priya
Mahees Henna Design
Indian Wedding Photographer
Indian Wedding Videography
Nspg Media
Mizner Park In Boca Raton
Wedding Celebrations In Orlando
Pre-Wedding Ceremonies Of Ganesh Puja
Pre-Wedding Ceremonies Of Mehndi
Pre-Wedding Ceremonies Of Pithi
Pre-Wedding Ceremonies Of Haldi
Pre-Wedding Ceremonies Of Sangeet