Raksha raises nearly $50,000 at annual event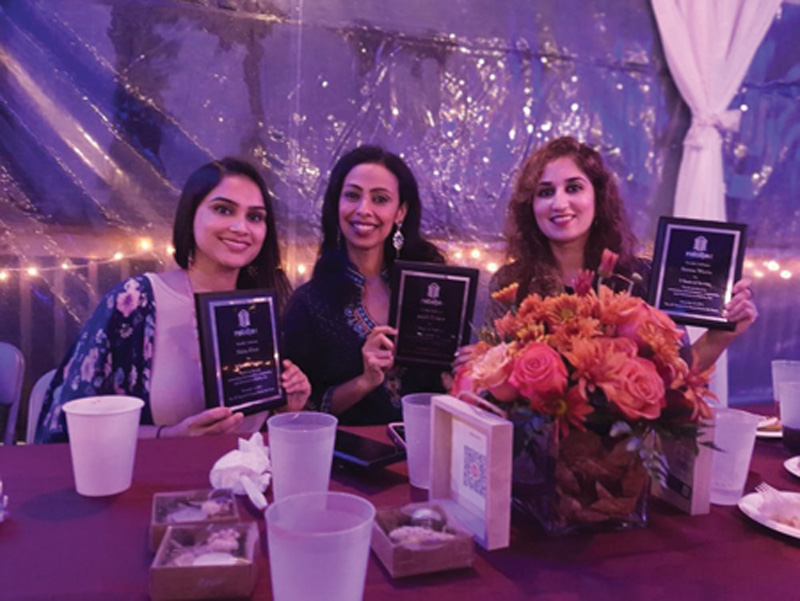 Raksha, Inc., the Atlanta-based nonprofit group that works to support the South Asian community, presented its annual event, Ek Shaam Raksha Ke Naam, on November 11 at the Chattahoochee Nature Center in Roswell, Georgia.
This year's theme was "Rooted, Resilient, Rising." The event acknowledged Raksha's essential work and honored community members who have supported its mission of a stronger and healthier South Asian community in diverse ways. The event was filled with gratitude for how the community stood up during the pandemic and helped Raksha provide more than $420,000 in client aid, with $290,000 in rental assistance alone. Ek Shaam Raksha Ke Naam raised almost $50,000 to support Raksha's mission.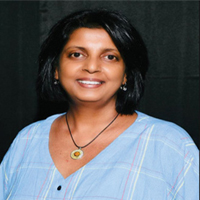 Raksha's supporters, friends, relatives, sponsors, media, and dignitaries enjoyed hors d'oeuvres and cocktails while chatting after two years of virtual Ek Shaam activities. Board President Nisha Kapil welcomed attendees and noted that the weather had cooperated to make the first in-person Ek Shaam Raksha Ke Naam since 2019 a reality. Nisha thanked community volunteers and a newly formed Raksha Youth Group for fundraising and painting healing message stones for those in attendance.
Board member Bhavya Chaudhary explained how the Chattahoochee Nature Center fit the evening's theme. The community nourished Raksha's roots so it could grow its branches and help clients. Aparna Bhattacharyya praised the staff's dedication to Raksha's clients' well-being. Anjali Guntur, Nisha Khan, and Fatima Wasim were honored for five years at Raksha. Considering volunteer and other time at Raksha, they've all worked there for over 5 years.
Tina Thapar introduced Wessex Hotels as the Ramesh and Vijaya Bakshi Community Change Award winner for its work with Raksha over the years. The hotel company conducted a volunteer lawyer training at the hotel and helped advocate for employment authorization documents for battered spouses holding H4 visas. Raksha clients have access to emergency and short-term housing, and the staff ensures culturally appropriate meals and goods.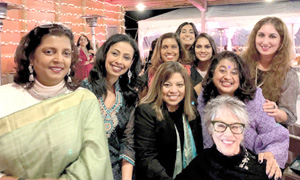 This year, Wessex Hotels remodeled a few rooms for Raksha clients by installing kitchenettes to meet their demands. Wessex Hotels, which also connected Raksha with apartment owners to remove barriers to safe housing, was honored for ensuring that clients receive emergency, short-term, and long-term accommodation. Manisha Lance presented the first Seeds of Change award to Sukanya Kar Bhowmik for her advocacy to help the Rohingya. Sukanya's work with this impoverished population is exceptional; she's devoted time and money to satisfying their needs. Sukanya has gone above and beyond to advocate for Raksha's clients.
As Sukanya spoke their language and understood their culture, she was relied upon to help Rohingya customers. Aparna awarded the second Seeds of Change award to Suraiya Sharker for delivering domestic violence training and resources to Bengali, Burmese, Arab, and Vietnamese women in Clarkston. Suraiya has worked on reproductive justice issues and felt the need to integrate domestic violence training. After leaving NAPAWF, her impact was notably felt by the Bangla women she worked with, and she wanted to find a way to keep them active and address domestic violence needs in the neighborhood. 
Many of the women she worked with required domestic violence support or resources. She contacted Raksha to offer Bengali women culturally competent resources to advocate for themselves and their families. Suraiya was honored for her efforts on reproductive justice and domestic violence in the community.