Ram Nath Kovind elected as the 14th President of India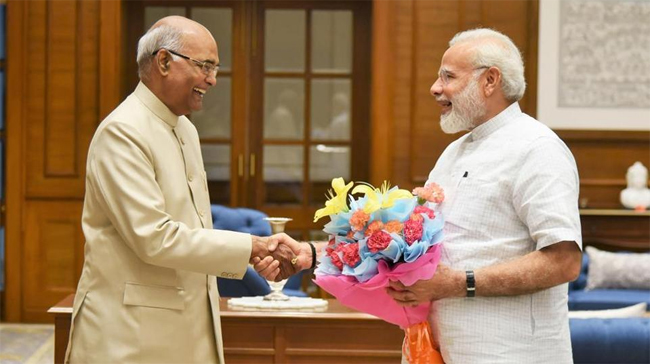 Ram Nath Kovind, born 1 October 1945 is the 14th President Elect of the Republic of India. He was a former leader of the Bharatiya Janata Party, and fought for Dalit rights and issues.
"I'll represent all those struggling to make a living," says President Elect Ram Nath Kovind.
As soon as the announcement of Mr Kovind's massive win was made, Prime Minister Narendra Modi tweeted to congratulate the former Bihar Governor.
"Congratulations to Shri Ram Nath Kovind Ji on being elected the President of India! Best wishes for a fruitful and inspiring tenure… Gladdened by the extensive support for Shri Ram Nath Kovind Ji among MPs and across various states. I thank members of the electoral college," he said in a series of tweets.
The Prime Minister also tweeted two photos of himself with Mr Kovind, one from 20 years ago and the other from present times. The Prime Minister Modi added in his tweet, "20 years ago and the present…always been a privilege to know you, President Elect."