Remembering Legends Lost in 2011
Have you wondered why we mourn for and miss people we haven't ever met in person or can't even call acquaintances? Such is the case with a few personalities whose presence transcends physical distances and reaches out in a manner that their absence is felt greatly. Their absence also leaves a deep void that's almost impossible to fill. 2011 will probably be best known for taking away a fair share of such personalities; however, thankfully only in the flesh.
While we can latch on to their memories to move forward, it is only fair to pay a final tribute to them as we reminisce about the year past. As we bid adieu to 2011, this is our tribute to Dev Anand, Jagjit Singh, and Shammi Kapoor among other greats.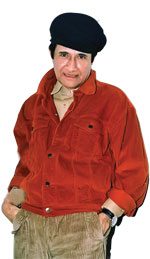 Green forever- Dev Anand 
Dev Anand was more than just a heartthrob of the 1950s. His popularity by way of his characteristic style, charismatic looks, and endearing nature ensured he had one of the longest shelf lives as an actor and a star. To think he shared screen space with greats such as Dilip Kumar and Raj Kapoor and yet is one of the first names to pop up when asked to name actors from that era outlines the enigma of Dev Anand. Or is it that everyone aspired to be him thus making him more popular? This is not a surprise considering how many people at the time adopted his slanted strut, inimitable gestures and even his hairstyle. It is not his onscreen personality alone that makes Dev Ananda legend.
To say Dev Anand led a complete life as an actor is an understatement for few will willingly wager their onscreen fame to experiment as directors and producers. Dev Anand continued to produce, direct and act in movies he believed in knowing fully well that it might affect his popularity and in a country as India invite comments such as, "Why can't he just retire, isn't he 60?" It is this risk-taking that makes him more human. In fact, he was a risk-taker until his last breath.
Dev Anand championed beliefs outside of the film industry as well. Not one to back off easily, he opposed the Emergency during Indira Gandhi's authoritarian rule. While everyone knew he fell in love with Suraiya, a leading actress then, he stopped working with her and moved on when her grandmother opposed their alliance strongly. Those who worked with and for him have no memories of him throwing tantrums or making unreasonable demands.
So Dev Anand's true claim to fame is not that he ruled the silver screen with aplomb for almost two decades, but the fact that he is one superstar who was super human as well. Thankfully, Dev Anand will live through his songs that have such an ethereal appeal that it is not surprising to find a teenager downloading his hit songs onto their iPods. In fact, the same is true for another legend Jagjit Singh, the king of gazals. His soothing voice coupled with a calming personality made him just the salve one would need on balmy days.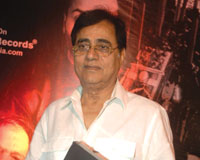 Music makers 
Jagjit Singh revived gazals to make them as popular as film songs. To many, this may not seem to be a big achievement, but to do so in a country where listening to gazals was considered the privilege of the royals and done in the confines of kothas is indeed huge.Jagjit Singh knew how to reach out to the masses through his music, which set him apart from the rest and makes his loss even more overwhelming.
Few know that he chose simple yet evocative words as lyrics to demystify gazals and focused more on keeping melodies simple and therefore hummable by all. Inadvertently, Jagjit Singh set the bar really high for other gazal singers who now have him to thank for creating a platform that was inconceivable before his contributions. He opened the film industry to the world of Indian Classical music with his hit compositions in movies such as Arth and SathSath. He was also the first Indian composer to use digital multi-track recording on his albums. His achievements make him a multi-dimensional pioneer and a force to reckon with in both the music and film industries. To say his loss will be felt deeply is truly an understatement.
Jagjit Singh went onto make history of sorts when his singer wife Chitra Singh joined him. They are the first successful husband and wife duo in the music world to have recorded gazals. Chitra gave up music when they lost their only son in a car accident. This was after recording their last album together Someone Somewhere. After a period of mourning, Jagjit Singh returned to the music world in the hope of overcoming his grief through music. The gazals he sang and composed during this period are melancholic of course, but also underscore a human being's resilience, which is probably the reason why his music is both evocative and reassuring.
Another similar achiever lost in 2011 is Bhupen Hazarika. If you hear an Assamese song playing in Kerala, he is the only person to who you can give credit.
Although Bhupen Hazarika may not win a popularity contest, his music underscores how melody and compassion rise above regional barriers and spread like brush fire. As a crusader of rights for his people, Bhupen Hazarika used music as ammunition to fight for communal harmony and justice for all. That apart, he is considered one of the firsts to introduce folk music and songs of Northeast India and Assam to the film industry. Bhupen Hazarika put Assam on the map with his melodies making music more meaningful and almost a victory of sorts. To think of his contribution to the music world as any less would be a disservice.
As we discuss music, we cannot forget another star that left us with just as many hit songs as Dev Anand- Shammi Kapoor, one of Bollywood's most entertaining heroes.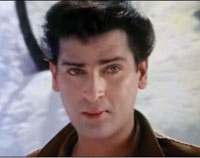 Other Notable Mentions 
As the Elvis Presley of India, Shammi Kapoor's charisma is seldom associated with sophistication and demureness and that is precisely what makes him so endearing. He conveyed that that being perfect and classy was not important; rather clumsiness and idiosyncrasies are equally good style statements. While he did make a back-door entry into the film industry, thanks to the Kapoor lineage, he did not flaunt his advantage. It was in the seventies that he bowed down to a weight problem. While he moved to doing character roles, Shammi Kapoor will always be remembered as someone who proved it does not take good looks and fancy dance steps to win hearts and hits.
Shammi Kapoor's unsynchronized and ungainly dance steps and gestures will be missed dearly but what will be missed more is that he had the gumption to do what was then considered suicidal for someone who wanted to make a mark in Bollywood. Another great to leave us in 2011 is Tiger Patuadi and although his only Bollywood link is his wife and kids, he made it to the league of superstar in the sports arena.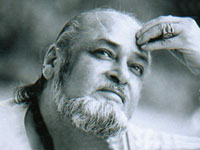 If Shammi Kapoor was known for his clumsiness, Tiger was the other end of the spectrum and stood apart for his stylishness and poise both on and off the cricket field. He is known as the superstar of cricket for he led India to one of its first victories overseas and his heroism is underscored by the fact that he achieved this despite losing an eye permanently in a terrible car accident.He was not phased by his disability, and he ensured India became a force to reckon with in international cricket. As the nawab of Patuadi, Tiger was blueblood influence that Team India needed at that point in time as it was still struggling to come out of the shadows of the British Raj. He demonstrated that white skin and superiority don't go hand in hand and that takes much more than your place and family of origin to dictate your standing in society.
So as the sun sets on 2011, we remember lost legends. While they leave the entertainment industry, fans and followers behind, it is heartening to know they will all live on for being great role-models but most importantly, for being greater human beings.