Republican Vivek Ramaswamy commends PM Modi, hailing India's reliability.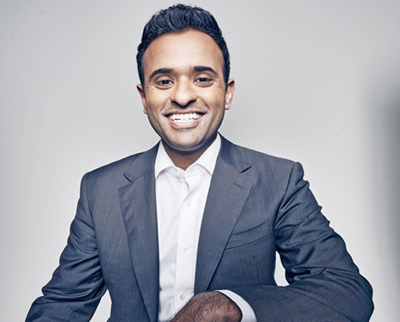 Vivek Ramaswamy, the Indian-American Republican candidate for the United States Presidential Polls, expressed admiration for Indian Prime Minister Narendra Modi and emphasized the importance of India as a reliable partner.
In a recent Instagram video, Ramaswamy openly shared his views on India, PM Modi, and India's role in averting conflict between China and Taiwan. While he acknowledged not having a personal relationship with PM Modi, he commended him as a leader. However, he urged India to increase its military commitments and strengthen trade relations, citing some reservations.
Ramaswamy also highlighted India's pivotal role in preventing a conflict between China and Taiwan, as the majority of trade routes to China pass through the Indian Ocean.
This isn't the first time Ramaswamy has praised PM Modi and India. He had previously applauded PM Modi's joint session at the US Congress, emphasizing the need for strong India-US ties to counter China's growing influence. He described PM Modi as an outstanding leader who has unapologetically embraced free-market capitalism, a system that has effectively lifted people out of poverty, drawing parallels with the United States' experience.