Rich in Wealth and Humanity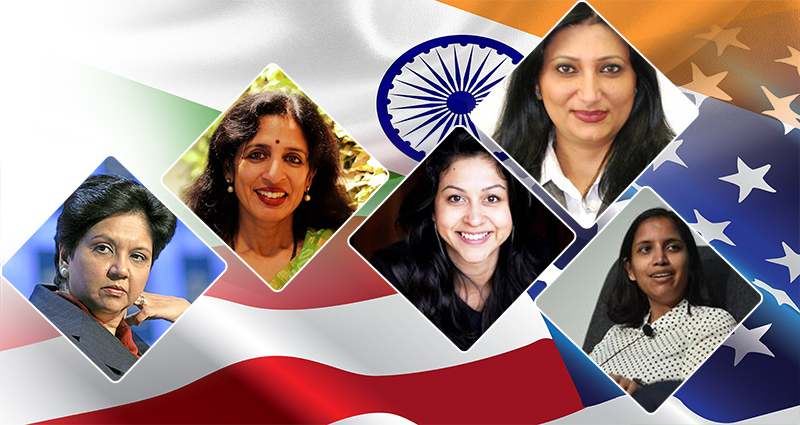 India has been the pioneer nation in respecting, celebrating, and upholding the power and supremacy of women. Naari (women) have always been a source of shakti (power) in the Indian tradition. That power has been well represented by numerous Indian American women (five of whom we'll celebrate here) throughout our history. The significant achievements and success stories of these dominant, powerful women have not only represented monumental milestones of accomplishment in their own right but have also become great sources of encouragement, hope, and inspiration for budding professionals (including other women) striving to make a name for themselves.
This year, five extraordinary women – leading ladies honored in Forbes' seventh annual list of America's Richest Self-Made Women (2021) – have made India even more proud of her daughters.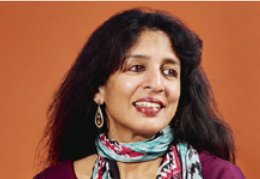 Jayshree Ullal
Jayshree is a team player who believes in respecting the value of teamwork. She is a firm believer in the value of fully mobilizing team members' participation and contributions to help everyone achieve their goals. Ranked 16th on the Forbes list, she has held the position of president and CEO of Arista Networks, a networking company, since 2008. Presently, she is a member of the board of directors of the emergent cloud computing company Snowflake, which went public in 2020.
This electrical engineer was born in London, was brought up in India, and studied in the USA.
Jayshree is unquestionably rich in terms of wealth. For instance, she owns a 5% share of Arista Network stock; and her real-time net worth is $1.8 billion. However, she is also bountifully rich in generosity and kindness. For instance, a large part of her stock is kept aside for her children, niece, and nephew.
Jayshree lives in Saratoga, California with her husband and two kids.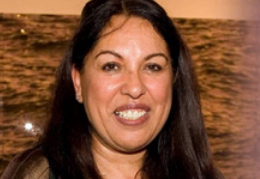 Neerja Sethi
This Delhi University graduate girl began her career working for Tata Consultancy Services. Being an aspiring entrepreneur, she (along with her husband Bharat Desai) started the IT consultancy and outsourcing firm Syntel in 1980. Her prescient cutting-edge thinking and pioneering spirit paved the way for her successful career track. In October 2018, Syntel was bought by the French IT firm Atos SE for $3.4 billion. For her stake in the company, Neerja got approximately $510 million.
This highly esteemed, self-made woman had not taken the easier route of joining Atos. Instead, over the years, she had chosen to continue her independent consulting and outsourcing work until Atos had to buy from her. Her pioneering spirit, leadership skills, and hard work have ranked her 26th on the Forbes list. Her real-time worth is $1 billion.
This 66-year-old woman and mother of two children lives on Fisher Island, Florida.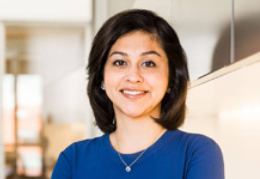 Neha Narkhede
A Bachelor of Science graduate from Pune University, Neha Narkhede flew to America where she went on to become a high-tech data processing consultant. After studying Computer Science at Georgia Tech, she joined LinkedIn as a software engineer and worked in developing the messaging system Apache Kafka – handling the site's huge inflow of data.
The hidden entrepreneur in Neha prompted her to take a major step. That inner voice inspired her to join two of her LinkedIn colleagues in  establishing a cloud computing company called Confluence together. That was the beginning of her success story as a self-made woman. The revenues reached $237 million, and the company went public in 2021 with a valuation of $9.1 billion. Neha and her family are the owners of an 8% share.
And now, the 37-year-old Neha Narkhede is ranked 29th on the Forbes list. She has a net worth of $925 million.
Neha enjoys a happily married life and lives in Palo Alto, California.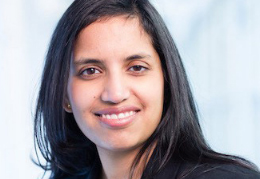 Reshma Shetty
Holding a PhD in Biological Engineering from the Massachusetts Institute of Technology, Reshma Shetty is a focused-research person. Along with her batchmates at MIT (which – delightfully – also included her husband, Barry Canton), she founded Gingko Bioworks. (Even the name of the company is innovative; it refers to a tree from the dinosaur age.) The intellectual and research aptitudes of Reshma and her team are impressive – and are given a perfect outlet in the team's use of robotics and data analytics for the purpose of discovering new organisms.
Backed by high-profile investors like Bill Gates, Gingko has achieved the heights of success as a company and has contributed greatly to the advancement of research during the COVID-19 crisis. Reshma's targeted goal is to provide convenient research facilities at a reasonable price.
Her vision, coupled with its successful implementation, has ranked her 39th on the Forbes list. Her net worth is $750 million.
She is a resident of Boston, Massachusetts.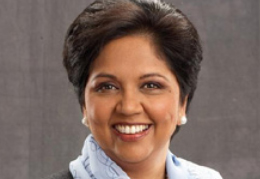 Indra Nooyi
Her name is synonymous with being a powerful and successful Indian woman in the new millennium. A graduate from Madras Christian College, and holding an MBA from Yale School of Management, Indra Nooyi achieved global recognition as an influential corporate leader in America. One of the few female CEOs of America, she became the chairwoman and CEO of PepsiCo in 2006.
As the CEO, she successfully raised the sales figures of PepsiCo and lifted the company's image to a great extent. She was granted stock in PepsiCo while holding her position there. After retiring in 2019, she joined Amazon's board of directors.
She is ranked 91st on the Forbes list. Her net worth is $290 million.
Indra Nooyi's success cannot be measured only by her professional achievements. Her values and gratitude make her an extraordinary person. She has expressed deep, heartfelt thanks for a whole range of people including her husband, two children, and close-knit family, along with her professional team – gratefully acknowledging and crediting their contributions to her success. Not only that, but she has even gone on to express that gratitude in amazingly kind ways by doing beautiful things like donating a humbly undisclosed amount to her alma mater, Yale Business School. She is exemplary in so many ways.
Now age 65, she is a resident of Greenwich, Connecticut.
These are Forbes' top 5 Indian American self-made women. Rich in Wealth and humanity, they are achievers not only as successful career women, but also in their embracing of the traditional Indian values and responsibilities related to being a wife, mother, and family person. They are true (and truly cherished) daughters of Mother India – making her beam with pride and joy!
Jayshree Ullal
Neerja Sethi
Neha Narkhede
Reshma Shetty
Indra Nooyi
president and CEO of Arista Networks
Board of Directors of a cloud computing company Snowflake in 2020
Electrical Engineer
London
Tata Consultancy Services
French IT firm Atos SE
Fisher Island
Florida
Bachelor of Science from Pune University
Computer Science at Georgia
LinkedIn, self-made woman
Palo Alto
California
PhD in Biological Engineering from MIT
Madras Christian College
female CEOs of America
Chairman and CEO of PepsiCo in 2006
top 5 American-Indian self-made women