Akshaya Patra – Youth Ambassador Program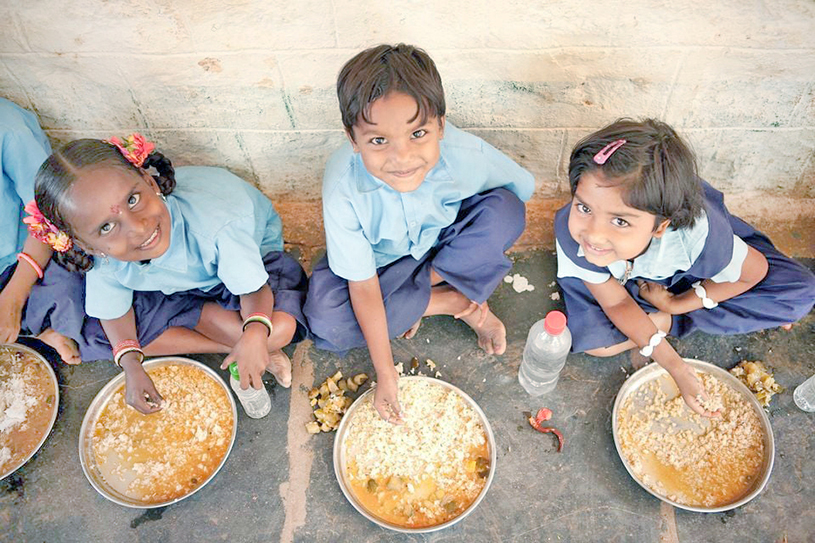 Akshaya Patra is seeking motivated and socially conscious young people to make this world a better place!  If you are a 8 – 21 year old student living anywhere in the United States, our Youth Ambassador program is open to you!
Our Youth Ambassadors are part of a dynamic and elite group of people, determined to make a difference in this world.  They are motivated, driven, young people who are the voices of the millions of children in India.
What do Youth Ambassadors do?
Plan and organize awareness and fundraising events.
Set an age appropriate goal of raising monthly subscriptions for $20 per month for a year. $20 feeds a child for an entire academic year!
Write an essay or blog connected with your work as a YA or about Akshaya Patra. We will select and publish a new essay on our website each month.
Run an online campaign for your birthday where friends and family can donate to Akshaya Patra instead of giving you a physical item.
Take part in campaigns and promote them within your social circles via social media.
Participate in YA activities organized by Akshaya Patra.
Benefits
There are so many benefits to becoming a Youth Ambassador. Some of them include:
References and recommendations for colleges, internships & job opportunities
Community service hours for school and extracurricular programs
Recognition on our website, social media and newsletters
Develop leadership skills
Mentorship possibilities in areas of business, arts, science, and social and cultural self improvement
Recognition & opportunity to speak and represent Akshaya Patra at public events
Visit to an Akshaya Patra kitchen & school in India
Appointment to the Youth Ambassador Council program
If you are interested, please go to the following link on our website and apply,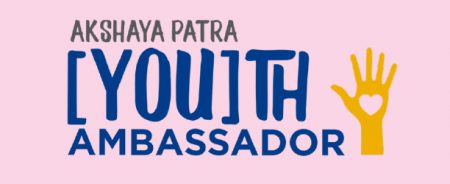 .Listen to our Youth Ambassadors – What they have to say about this Program
Hi, my name is Karthik, and I am a youth ambassador for Akshaya Patra, South Florida chapter. Akshaya Patra is a nonprofit organization that provides hot free lunches to 1.8 million, underprivileged school kids in India every day. It is the world's largest NGO school meal program. These hot lunches encourage parents to send their kids to school, since for many, this is their only meal of the day.  Once educated, the kids are able to stand on their own feet and get out of poverty.
As a youth ambassador, my job is to spread the word about the organization and mission, as well as coordinate events to raise funds. My father and my aunt introduced me to Akshaya Patra. They are a part of the chapter and are also the reason I wanted to be a part of Akshaya Patra. My friends and I have contributed to the organization through bake sales, clothes sales, fruits sales, etc. and we plan on continuing to do so. With the funds we raise, the kids in need get access to food and education, thereby making the gap between them and privileged kids smaller. When helping the kids, I feel as if I am doing something that I enjoy and also growing from the experience. Seeing the kids' smiles as they ate their food made me proud of myself, and I felt as if I was doing something worth my time with the impact I make on their lives. If you or your parents would like to know more, please drop us an email at apsfchapter@gmail.com and follow us on facebook https://www.facebook.com/AkshayaPatraMiami/
Hello, my name is Vedith and I am a Youth Ambassador for Akshaya Patra. Akshaya Patra is a Non-Profit Organization that feeds more than 1.8 million kids in India and is helping many families get through tough times. I came to know about this organization from a friend who showed us how they help kids in India. Akshaya Patra allows kids from poor families to come to school and get a free hot lunch every day. This inspired me because some kids do not have enough money to go to school or have daily meals. Doing this allows them to study happily without worries. In the past, we have had multiple bake sales, clothes sales, plant sales, and school supply sales. I love to cook so I really liked the bake sales. I was able to raise money and awareness about Akshaya Patra. To me that is a win-win. The school supply sale went well as we made specialized kits so that customers can order what they need. The clothes sale made a good chunk of money. We made stalls including all these sales at 5 different locations. In total from this we raised more than $1000 which can feed more than 50 kids for one whole year! It felt nice to help that many kids. I feel that these kids have a chance to be something big but are limited because they are poor. I am blessed that I can live worry free and live in a safe neighborhood. I am blessed that I have a place to call home and can have food on the table every day. I plan to make a difference by having more events to raise awareness and money for the organization. More kids will be fed, and more kids will be happy in return.