Richa Chadha a Rebel of Bollywood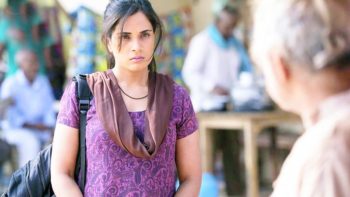 Richa Chadha is one of the few character actors who has done versatile roles in a very short span of time in Bollywood. She made her mark and is still running high with major film offers. The Masaan fame actress claims that she is a rebel by character, and her role in Masaan is opposite of what she is like in reality.
Masaan took four years to complete. The film depicts society's caste mentality with Chadha in the role of Devi, a character who faces problems due to premarital relationships.
"I don't identify with my character in Masaan because I am somewhat a rebel. I have found my way. I have, despite all the challenges in life, fought and created a space for myself. In her way, Devi also fights, but I feel she stumbles a lot more than I ever would. That is where she gets stuck in life. Masaan gave me a beautiful exposure at Cannes and Marrakech film festival. I developed lots of strong relationships with people and I became better friends with all the people I worked within the film — like Neeraj, Vicky, and Shweta. They have become a part of my life" Chadha told.
However, Richa is so caught up with the film that she feels like four years have barely passed. She believes that the film deserves better distribution and promotion.
richa chadha
bollywood news
bollywood
Masaan
Masaan Review