Sanjay Leela Bhansali Refused to direct Draupadi
Sanjay Leela Bhansali has refused to direct Deepika Padukone's film! Sounds very unlikely however it is true. The Padmaavat director declined to direct Deepika Padukone's dream project as producer and lead actor 'Draupadi'. It is a novel interpretation of the epic Mahabharata through the eyes of Draupadi.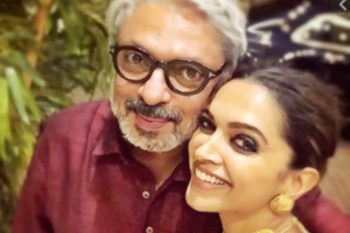 The big canvas and the grandeur of such a film need to be directed by a competent director. Deepika considered Bhansali to be the most eligible director for this film and therefore offered him the responsibility of the director. But, the offer was rejected citing his busy schedule with his upcoming projects Gangubai Kathiawadi and Baiju Bawra.
This is something very unusual and hard to believe. Bhansali and Deepika are close friends for a long time. She has many of her blockbusters directed by him like Ram Leela, Bajirao Mastani, and Padmaavat. Bhansali is often termed as the mentor of Deepika.
Then what went wrong? Deepika was not cast in SLB's Gangubai Kathiawadi. The role was bagged by Alia Bhatt which might come to Deepika as a surprise. Perhaps that was the reason she refused to do a special song in Gangubai. Not only that, but she also declined the offer to act in Bhansali's web series 'Heera Mandi'. 
Sources close to the director and the actor have also said that both of them are professionals busy with their respective projects. There is no question of any rift. Future collaboration between the two talents cannot be ruled out and that might happen in Baiju Bawra also, the cast of which is yet to be decided.

Click Here for More Bollywood News
Sanjay Leela Bhansali
Deepika Padukone
Draupadi
Ram Leela
Padmaavat
Bajirao Mastani
dream project
Gangubai Kathiawadi