India's Supreme Court in Landmark Verdict Grants Equality to Muslim Women, Declares Triple Talaq (Divorce) Unconstitutional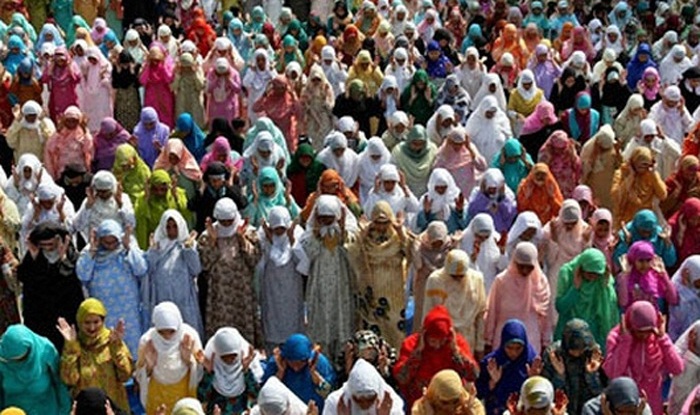 New Delhi: India's Supreme Court (SC) on Tuesday in its landmark verdict declared the controversial Muslim practice of triple talaq to be unconstitutional and did away with it completely. The SC judgement is a first step to grant equality to Muslim women.
Triple talaq is a practice followed by some people in the Muslim community to divorce their wives by sayingtalaq three times making the divorce effective instantly. The SC banned the instant triple talaq (talaq-e-biddat)by a 3-2 verdict, saying it violates Article 14 of the Constitution.
The SC ruled that triple talaq violates the fundamental rights of Muslim women as it ends marriage without any chance of reconciliation. The man is not bound to cite any reason for the divorce and the wife need not be present at the time of pronouncement. Many Muslim women have been divorced through SMS, WhatsApp, email, social media and Skype.
The ruling SC bench consisted of five judges of various faiths. These judges deliberated upon triple talaq for three months before issuing its order. Three judges of the bench are of the view that the practice is arbitrary and against the tenets of Islam. "Talaq-e-biddat (instant divorce) is manifestly arbitrary which allows a Muslim man to break down marriage whimsically. It cannot be considered as integral part of personal law and cannot have constitutional protection. It is against Quran and violates the Shariat," said the bench.
The SC questioned why India can't get rid of triple talaq when several Islamic countries including neighboring Bangladesh and Pakistan abolished the practice long ago. More than 20 Muslim countries, including Pakistan and Bangladesh, Sri Lanka, Iran, Turkey have banned the practice.
The order comes in response to petitions filed by Muslim women who had been divorced through triple talaqand have termed the practice regressive.
Muslim family affairs in India are governed by the Muslim Personal Law Application Act, 1937. Most of the 180 million Muslims in India are Sunnis governed by Muslim Personal Law for family matters and disputes.
Muslim women do not have the same rights as men, and those who are left by their husbands have no claim to alimony. They can only collect a small amount after divorce. The Indian Muslim Women's Movement has been fighting for equal rights for Muslim women for six years.
However, the two other judges asked the government to bring legislation within six months, while the All India Muslim Personal Law Board (AIMPLB), opposed a ban on triple talaq.