Scandals Rock the South Indian Film Industry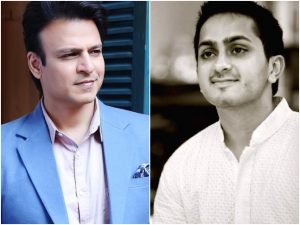 Drug scandals have entered South India via Bollywood and the celebrity angle persists. Karnataka CBB invaded Vivek Oberoi's home after it was found that Aditya Alva fled the former's home after being embroiled in the Sandalwood drug racket. Gautam Kichlu shared Kajal Aggarwal (his fiancée's) picture on social media and that turned out to be a visual treat for all their fans.
After Sushant Singh Rajput's death and his girlfriend Rhea Chakraborty's drug scandal, Bollywood came under the scanner for its drug scandal. South India is next in line with Kannada cinema's drug scene being exposed and Vivek Oberoi's brother-in-law Aditya Alva named as one of the prime suspects. After Aditya Alva fled, the Karnataka police searched Vivek's home and enquired about Aditya's whereabouts. The police supposedly had the lead that Aditya sought refuge in Vivek Oberoi's Mumbai home leading the CBB to issue a search warrant. The search continues with the Joint Commissioner of Crime Sandeep Patil actively being involved in the issue.
South India's cine heartthrob Kajal Aggarwal recently decided to tie the knot with businessman Gautam Kitchlu and the entrepreneur expressed his adoration for his lady love on social media. Gautam recently posted a couple's picture with an infinity sign on social media implying that their bond was meant to last forever. The couple is to marry on October 30 in Mumbai. Meanwhile Saif Ali Khan's and Prabhash's Adipurush is all set to go and the movie has already generated a lot of buzz. Film makers are investing an insane amount of money in the project, and it is rumored that Lord Shiva's role will be played by Ajay Devgan in this movie.
Drug scandals
South India
Karnataka CBB
Vivek Oberoi
Aditya Alva
Sandalwood Drug Racket
Gautam Kitchu
Kajal Aggarwal
Sushant Singh Rajput
Rhea Chakraborty
Kannada Cinema
Karnataka police
Joint Commissioner of Crime
Sandeep Patil
Saif Ali Khan
Prabhash
Adipurush
Lord Shiva
Ajay Devgan