Shahid Barry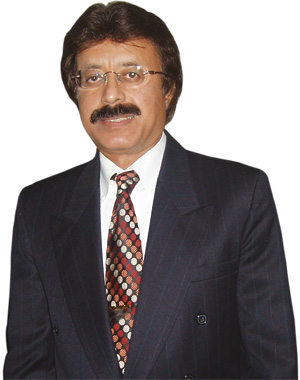 Shahid Barry was born in Pakistan and earned his Bachelors of Commerce degree in 1974 from St. Patrick's College in Karachi, Pakistan. He worked for his father's garment business in Karachi. In 1979, he came to the United States to explore garment export business; however, the garment business was not Mr. Barry's true calling.
He began his career by working in sales for Publishers International Press in Boston and Houston. Shahid eventually transitioned to finance, joining PMA Inc. as a commodity broker. After resigning from this risky position, Mr. Barry acquired his licenses and joined Comstock as a stock broker in 1984. One year later, he assumed his present-day role as an Independent Financial Professional. He currently provides financial products such as life insurance, disability income insurance, fixed annuities and more. He is also a Registered Representative of Calton & Associates, Inc., where he provides mutual funds, limited partnerships, life insurance, and many other products for income and accumulation.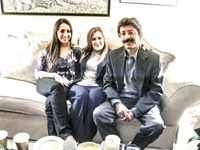 Over the many years of his financial career, Mr. Barry has received many company sales and achievement awards, and he continually uses his financial business as a means to help community members achieve their financial goals. Mr. Barry is driven by his dedication to helping others achieve their goals, and enjoys evaluating the success of his clients. He says, "Some people measure their success with wealth and some by respect and honor. I go for the latter." He credits his late mother for her influence on his life, teaching him honesty and respect for others – traits that are essential to his line of work.
Shahid's generous nature does not stop at his business. He is always ready and eager to help everyone and anyone, including social and community gatherings and his college reunion.
Shahid has been married to his wife Karen for 32 years, and is blessed with a daughter, Roxie. He is also an ardent cricket fan and hopes someday to meet SachinTandulker, his favorite batsman.