Shanna and Kirill
The marriage celebration of this couple is unique. They married amidst the pandemic. However, they celebrated their first anniversary at the reception party with all their loved ones.
Shanna Khan, a registered nurse, and Kirill Kiselchuk, a mortgage closer, started dating back in 2015 when they were teenagers. After 4 years, Kirill proposed to Shanna in 2019 at the Minnesota Landscape Arboretum, their favorite place, standing on the bridge of the waterfall. It was an expected moment that came with an unexpected feeling of emotion and fulfilment. Shana said, 'I do'.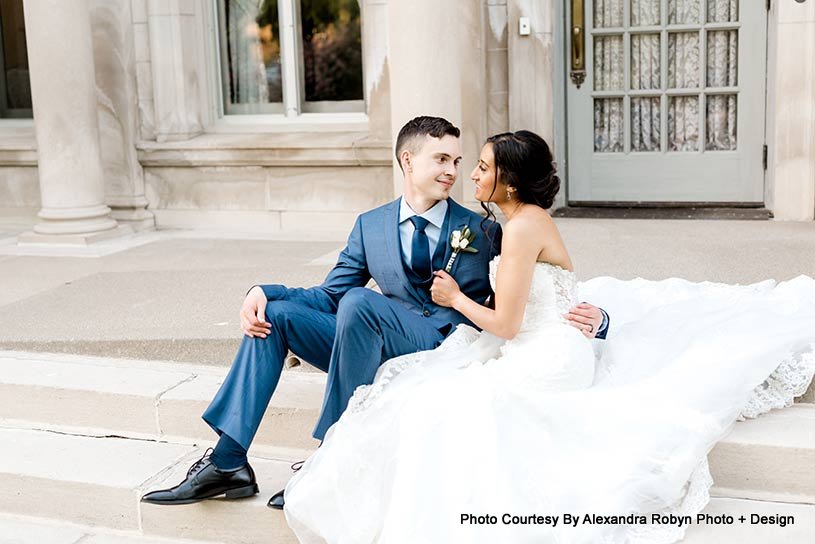 ---
BANQUET HALL Gale Mansion 612-870-1662 www.galemansion.com | CATERING Gale Mansion 612-870-1662
www.galemansion.com | BEAUTICIANS Onsite Beautiful 612-217-1113 www.onsitebeautiful.com | PHOTOGRAPHER/VIDEOGRAPHY Alexandra Robyn Photo + Design 952-892-1523 www.alexandrarobyn.com  | Tinker Yan 763-280-2233 www.tinkeryan.com
---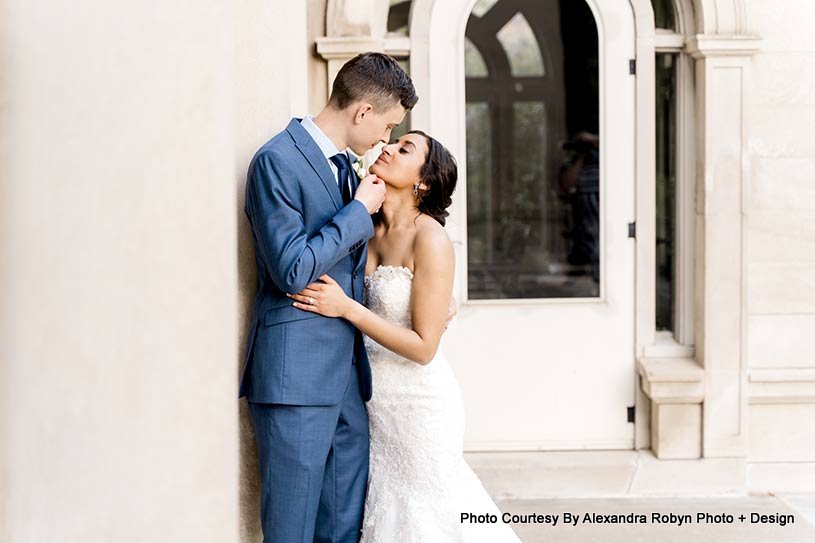 The couple planned to get married in 2020. However, the deadly pandemic compelled them to refrain from ceremonies involving many people. Abiding by the Covid norms, they had a private ceremony on 23 May 2020 with only 10 people. No pre-wedding festivities could be organized. However, the two lovebirds made their relationship official following the rituals.
As the situation began to improve and restrictions were relaxed, Shana and Kirill decided to celebrate their wedding with their family and friends on the day of their first anniversary, 23 May 2021. This time, they could have the festivities and enjoy the company of their closest loved ones. There were 100 guests, and the venue was Gale Mansion, Minneapolis. The couple carefully chose the central location, keeping in mind the convenience of the guests of both sides of the family. Also, Minneapolis is an especially significant place for them, as both Shanna and Kirill grew up there.
The reception party was held in the evening. The decorations were elegantly simple, and the color theme was a pristine all white. An arch decorated with tulle, and lit candles on a floor strewn with flower petals, added to the romantic ambiance. Classical music was played, along with Bollywood hits and Latin songs. The couple's first dance was to 'How Would You Feel' by Ed Sheeran. Shanna and her father danced to 'My Wish' by Rascal Flatts.
They celebrated a year later. They did not involve the help of any wedding planner, as Shanna's family helped in the preparation of the anniversary festivities. It was an intimate party shared with close loved ones who (due to the Covid restrictions) had been absent during the wedding. Finally, friends and family were able to share their blessings and best wishes in person together while celebrating with the happy couple.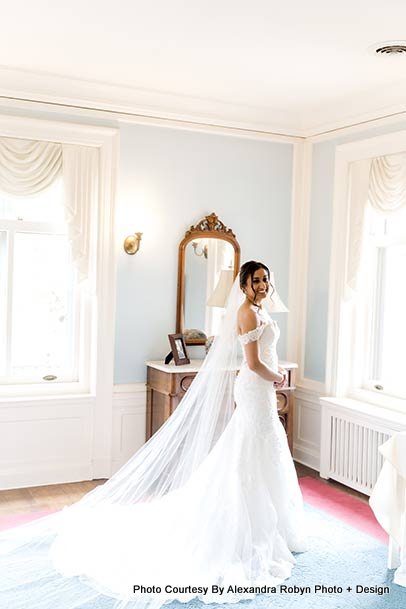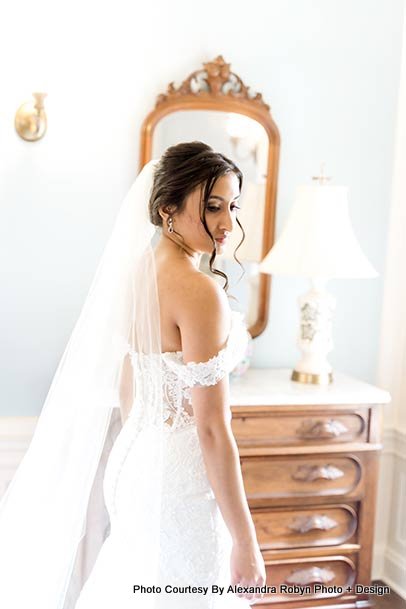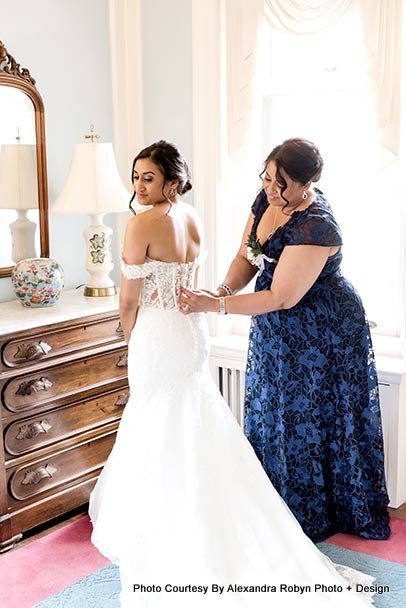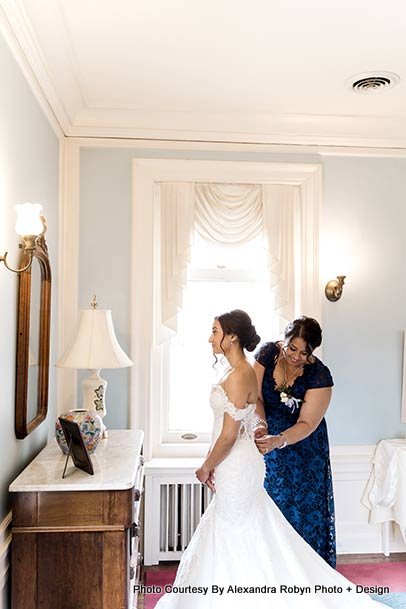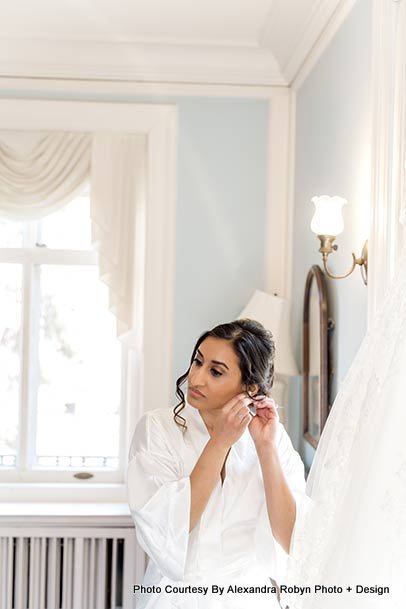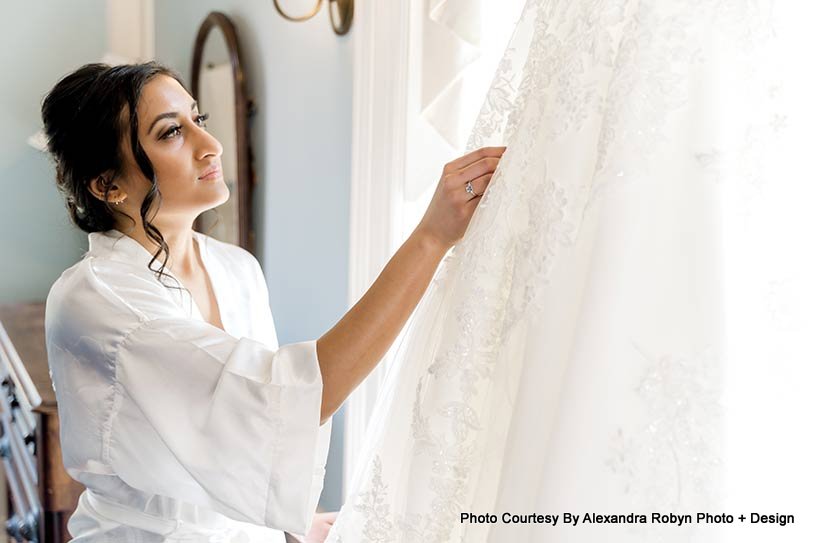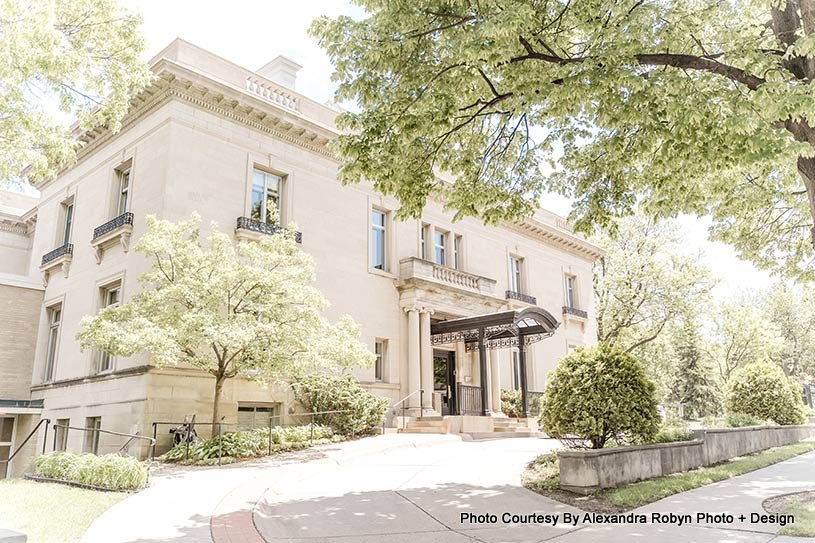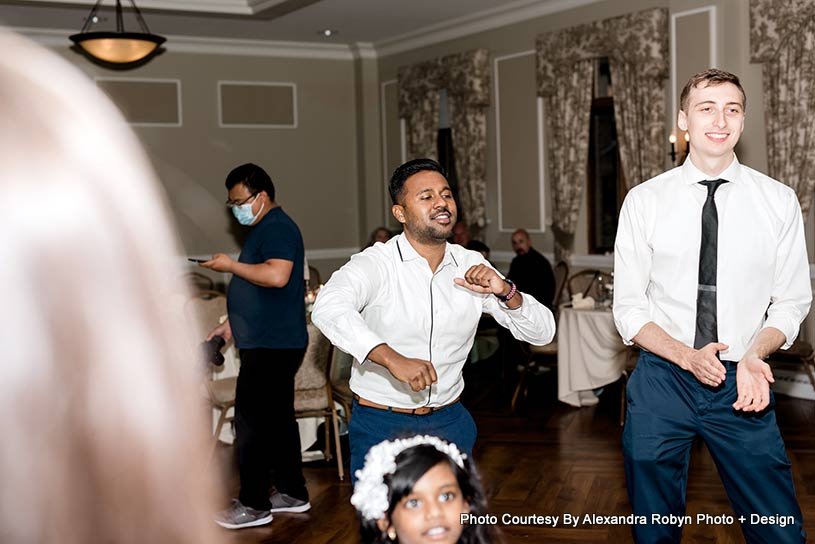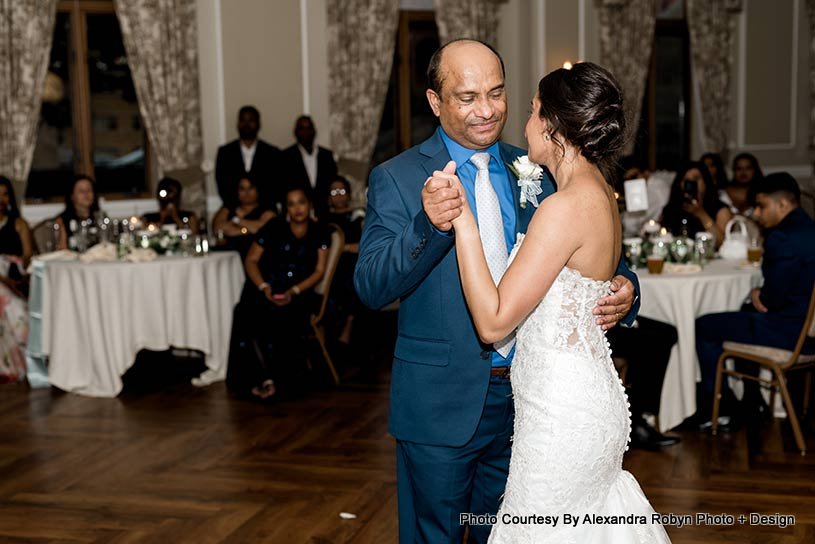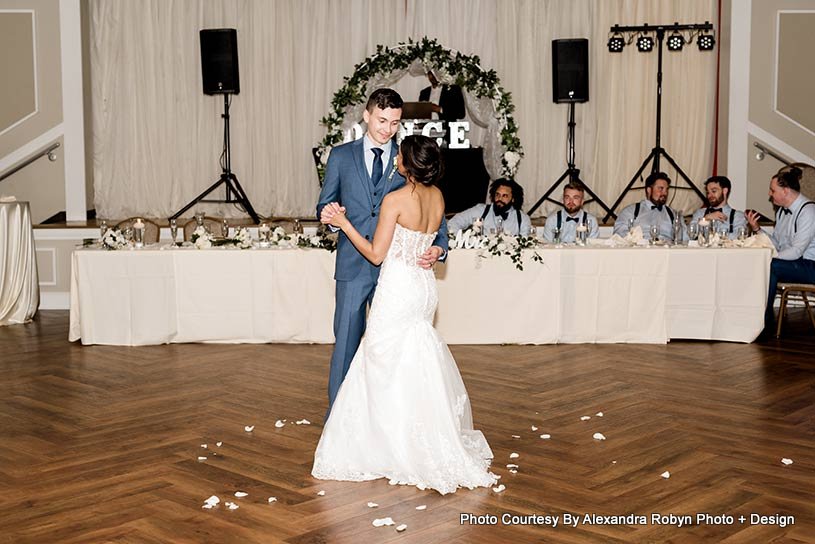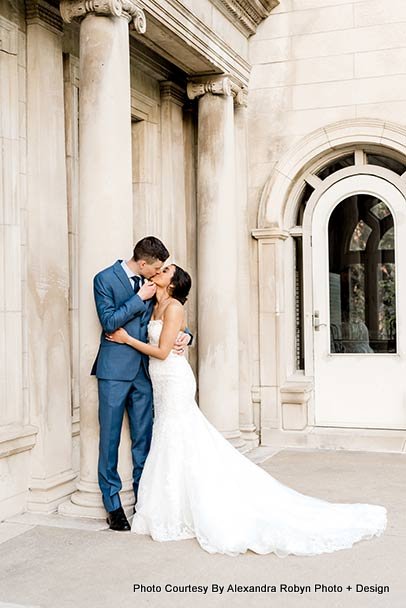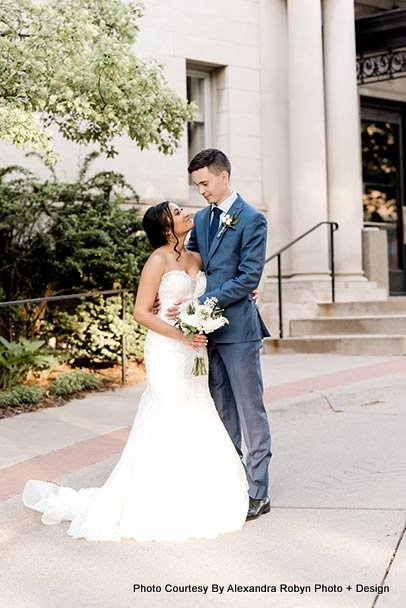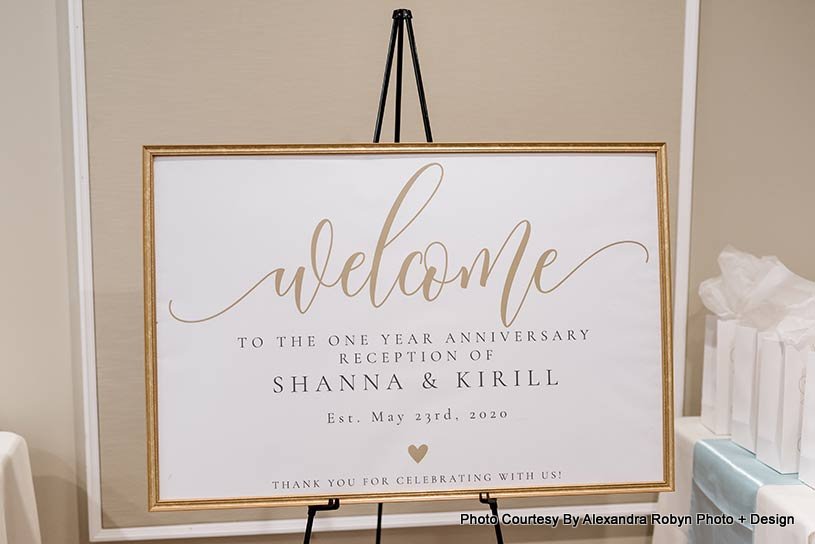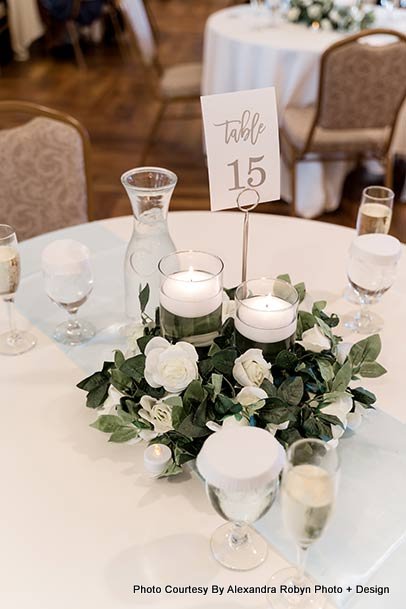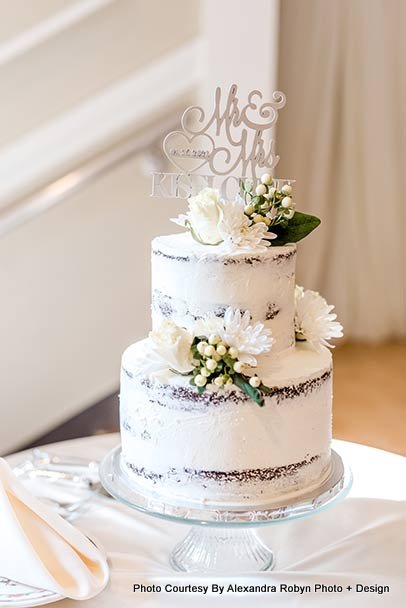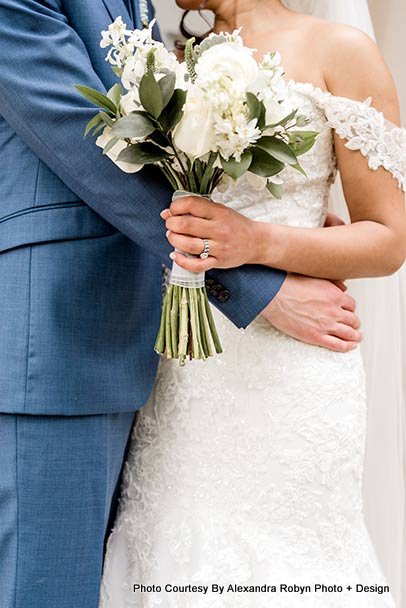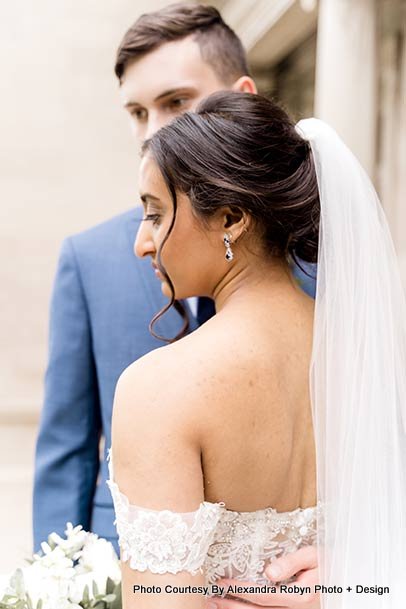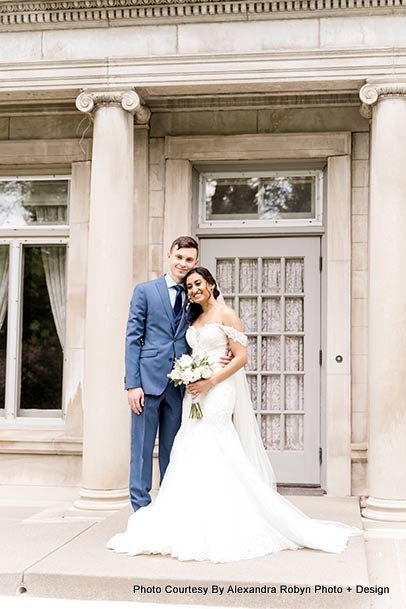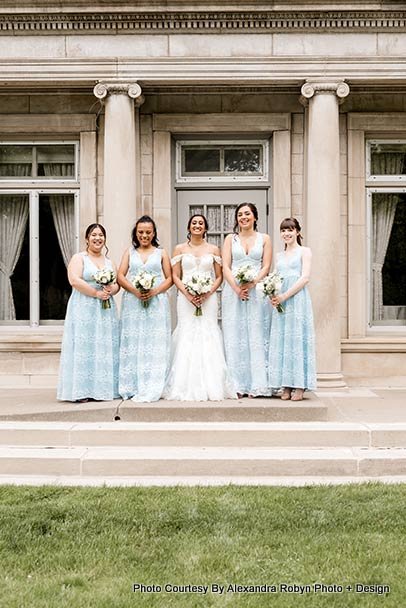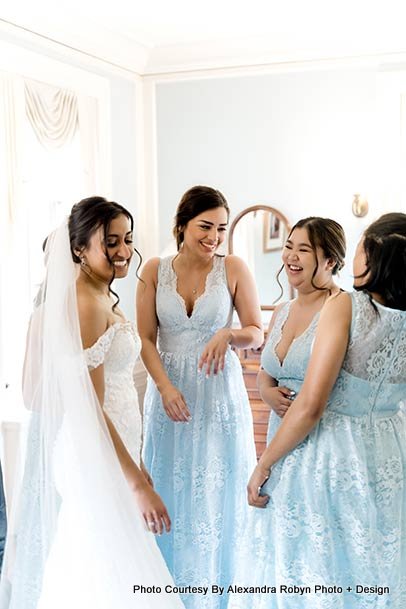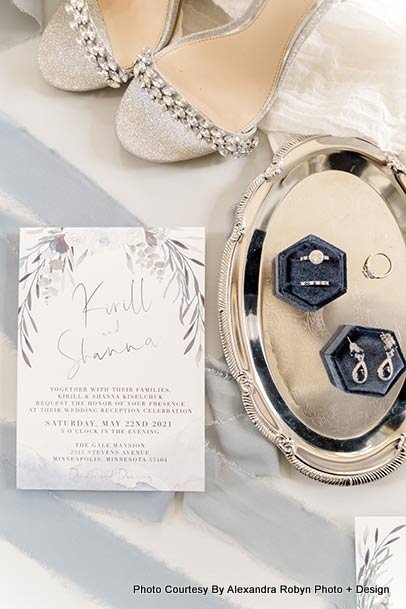 Shanna and kirill fusion wedding at Gale Mansion
Romantic moment captured by Alexandra Robyn Photo + Design
Groom with groomsmen
Fusion wedding banquet hall Gale Mansion
Indian Bride take a look at her wedding gown
Wow!! feeling after looking Indian bride in wedding gown by bridesmaid
Beautiful Indian Wedding Ring
welcome wedding name plate
Indian wedding guest
Welcoming Gorgeous Indian wedding Couple
Indian wedding guest looking at Indian Couple
Indian Bride Dancing with her father
Fusion wedding guest enjoying dj Party
Fusion wedding couple performing their dance in reception ceremony
Guest enjoying dance party
Outlook of Gale Mansion hall
Fusion wedding Invitation card with bridal wedding accessories
Very Pretty Diamond ring and earring with blue gemstone
Happy Indian bride captured by Alexandra Robyn Photo + Design
Indian Bride getting ready for her wedding
Groom knotting tie, Family Photo shoot by Tinker Yan
Beautiful Makeup and hair style by OnSite Beautiful
Indian bride getting ready for her big day
marvelous Wedding gown, Indian Bride posing for photo shoot
Indian Bride giving hug to her friend
Great moment captured by Alexandra Robyn Photo + Design
Indian bride and bridesmaid with wedding bouquet
Indian Couple First look, Gorgeous Indian bride capture
Love Bird with wedding bouquet
wedding couple ready in wedding dress
What a lovely moment of Love birds
Wedding couple kissing to each other
Perfect Indian wedding Bride in white gown
Indian Wedding Cake
Beautiful Flower Decoration
Indian couple posing for outdoor photo shoot
Fusion couple's Romantic moment captured by Alexandra Robyn Photo + Design
Loving fusion couple
Wedding couple in dancing mood
BANQUET HALLS-Gale Mansion
BEAUTICIANS-OnSite Beautiful
CATERING-Gale Mansion
PHOTOGRAPHER
VIDEOGRAPHY-Alexandra Robyn Photo + Design, Tinker Yan