Should Savarkar get the Bharat Ratna?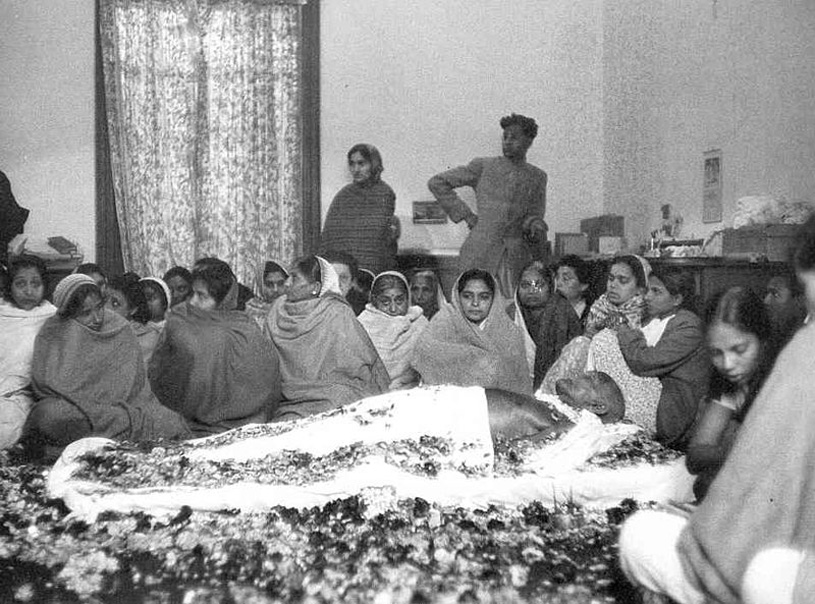 Raj Shah Managing Editor, Desh-Videsh
My Short answer is "Absolutely not."
Now let me backup my statement.
Some of you may or may not know Savarkar. He was the founder president of Hindu Mahasabha He and was also one of the nine men accused of killing Gandhi ji. But on a technicality, he was set free. Sardar Vallabhbhai Patel, India's first deputy prime minister and Ganhdi ji's right hand man had written to Jawahrlal Nehru, India's first Prime Minister, on February 27, 1948: "I have kept myself almost in daily touch with the progress of the investigation regarding Bapu's assassination case." Vallabhbhai went on saying: "It was a fanatical wing of the Hindu Mahasabha directly under Savarkar that [hatched] the conspiracy and saw it through."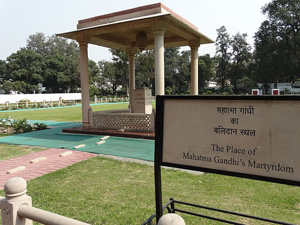 Let us analyze some facts. Nine people were accused in the assassination. Two were hanged, five were given life imprisonment, one turned approver, who portrayed Savarkar as the plot's mastermind. The only one who was acquitted was Savarkar.
Godse and Narayan Apte, who were hung for the murder, were disciples of Savarkar, a man who argued that Gandhi's empowerment and appeasement of Muslims was despicable.
Digambar Badge, who turned approver, said in his statement that he along with Godse and Apte, went to Savarkar's residence in Mumbai on January 14, 1948, 16 days before the assassination. When they were on their way downstairs along with Savarkar, Savarkar told them in Marathi 'come back with success."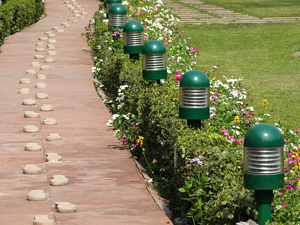 More evidence was found against Savarkar in Badge's testimony:
Savarkar's meeting with Godse and Apte on January 14, with the arms that were used in the first attempt against Gandhi's life only a few days later. Apte informing Badge that Savarkar had decided that Gandhi had to be assassinated and had entrusted them with the task.
Savarkar of course denied all this. But there is a very interesting eyewitness Vaibhav Purandare in his book Savarkar: The True Story of the Father of the Hindutva. On January 14, Godse and Apte were travelling from Pune to Mumbai via train. An actor known as Bimba was also in the same compartment and started a conversation with Apte. At the end of the trip, Bimba offered to drop Godse and Apte off in her car to their final destination — Savakar's home in Dadar, her neighborhood. She deposed in court that she had indeed dropped the men there.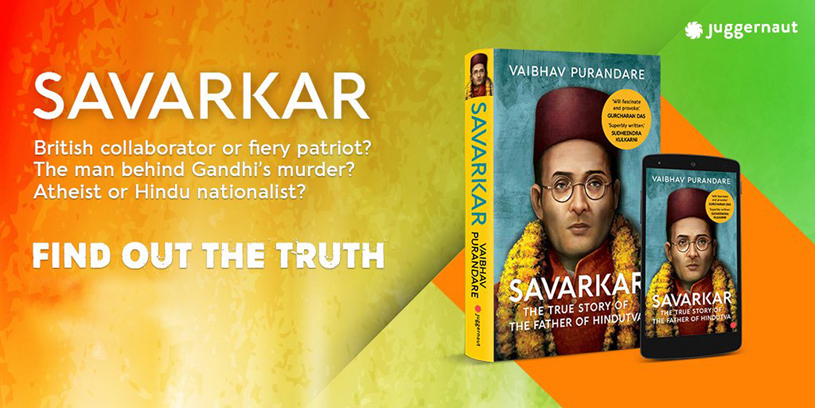 Fast forward to March 22, 1965, when a commission of inquiry was set up with former Indian Supreme Court judge J.L. Kapur as its chairman, to investigate the conspiracy in Gandhi's assassination. The commission found that Godse frequently visited Savarkar and that people who were subsequently involved in the murder of Mahatma Gandhi were often congregating at Savarkar Sadan and sometimes had long interviews with Savarkar.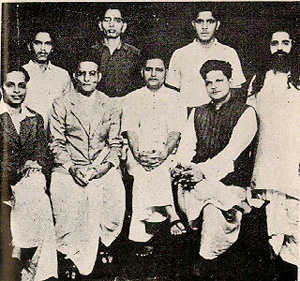 Kapur's findings established that Savarkar was indeed involved in the conspiracy to kill Gandhi. Gajanan Vishnu Damle, Savarkar's private secretary, and Appa Kasar, his bodyguard, deposed before the commission and accepted their knowledge of Savarkar's involvement in the conspiracy to kill Gandhi. In its report, which came out in 1969, the commission concluded: "All these facts taken together were destructive of any theory other than the conspiracy to murder by Savarkar and his group."
Recently, just before Maharashtra assembly elections, BJP declared in the party's manifesto that they will push to confer Bharat Ratna, the country's highest civilian honour, to Savarkar. It is irony that this year, India along with the whole world, celebrates the 150th birth anniversary of Gandhi ji while the BJP party will honor the person who was very well connected with Gandhi's assassination.
After reading the BJP's manifesto, Mahatma Gandhi's great grandson Tushar Gandhi said, "If Savarkar is given Bharat Ratna, it would be a great insult to all martyrs and freedom fighters, who sacrificed their lives and went through all kinds of torture for this country because Savarkar was the one who sought apology from Britishers."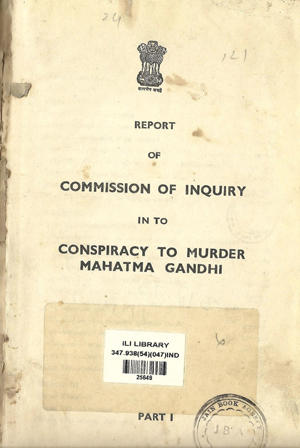 He went on, "BJP and all others who claim that Savarkar was acquitted by the court in Bapu's assassination case, must know that he was not acquitted because of his innocence but was acquitted because the prosecution could not produce proof of his guilt. Absence of a proof of his involvement in Bapu's murder doesn't make him innocent."
Now let us examine some of the actions and inactions taken by Savarkar in his life.
When Savarkar was sent to jail in Andaman Nicobar by Britishers, he wrote five letters to Britishers in which he apologized to be released from jail. In return, Savarkar offered to serve the "government in any capacity." He was released later. There were nearly 500 other prisoners in Andaman Nicobar jail when Savarkar was there. But Savarkar apologized and requested for release while others didn't. Rather they were angry over Savarkar for bowing down before Britishers.
Looking at the role of Savarkar, during the Quit India Movement in 1942, he and his party Hindu Mahasabha recruited thousands of people in the British army. He supported the British war effort by helping recruit for the British Army.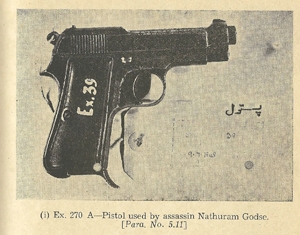 Let me conclude this long but very important article by adding, the Bharat Ratna is the highest Indian civilian award and when it is given to someone he should not have a single blot against him. If there are any allegations against one, he is not entitled to the recognition.
India is a democratic country and everyone is free to choose sides, but in Mahatma Gandhi vs Savarkar, there is only one side you can take. And that will define you and your principles.
As a lifelong admirer of Gandhi ji, I will definitely stand behind Gandhi ji and will vote against Bharat Ratna for Savrkar.
Wouldn't you?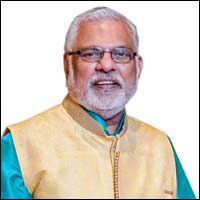 About Raj Shah
A software engineer by profession, Indian culture enthusiast, ardent promoter of Hinduism, and a cancer survivor, Raj Shah is a managing editor of Desh-Videsh Magazine and co-founder of Desh Videsh Media Group. Promoting the rich culture and heritage of India and Hinduism has been his motto ever since he arrived in the US. He has been instrumental in starting and promoting several community organizations such as the Indian Religious and Cultural Center and Hindu University of America South Florida Chapter. He serves as a chairman of Board of International Hindu University. Raj has written two books titled Chronology of Hinduism and Understanding Hinduism. He has also written six children books, We love Diwali, Holi Hai, The Complete Ramayan in 100 Tweets, The Mahabharat in 100 Tweets, Coloring and Understanding Hindu Symbols and Welcome to my beautiful Mandir.
Bharat Ratna
Tushar Gandhi
assassination of Mahatma Gandhi
freedom figther
Vinayak Damodar Savarkar
Maharashtra
shiv sena
Sena dynasty
bharat ratna
BJP
Haryana Assembly polls
maharashtra assembly polls
vir savarkar
Veer Savarkar
Ministry of Home Affairs
Bharat Ratna award for Savarkar
savarkar
BJP
maharashtra BJP
devendra fadnavis
jyotiba phule
savitri bai phule
congress
bjp
bjp manifesto
savarkar
bharat ratna
Maharashtra
Maharashtra Assembly election
Maharashtra Assembly polls
Maharashtra election
Maharashtra elections
Maharashtra assembly elections
Assembly election
assembly constituencies
state politics
political parties
Bimba
civilian honour
lifelong admirer
Hindu Mahasabha
prime minister
whole world
civilian award
150th birth anniversary
final destination
Pune
Gandhi ji
Indian Supreme Court
Gajanan Vishnu Damle
democratic country
Narayan Apte
Gandhi
More evidence
British army
Mumbai
Jawahrlal Nehru
Mahatma Gandhi
Hindutva
Savarkar Sadan
Quit India Movement
Bapu
freedom fighters
J.L. Kapur
Ganhdi ji
Digambar Badge
life imprisonment
Vaibhav Purandare
Andaman Nicobar
Vallabhbhai
March
Sardar Vallabhbhai Patel
founder president
Godse
backup statement