Siddharth Nigam confirms Aladdin will go off air
It is official. Siddharth Nigam, who plays the lead Aladdin in the super hit Aladdin: Naam toh Suna Hoga, is all set to go off air. The show has been running for two and a half years and many viewers watched it with fascination.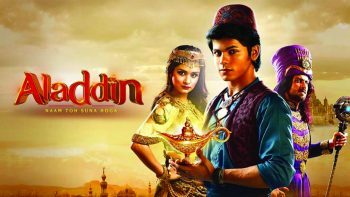 Woefully, the show will come to an end. Siddharth is at a loose end and stated that he will find it difficult to live without playing Aladdin. Even the other cast and crew members are sad as February 5, the last air date of the show approaches. 
In two years, Siddharth grew into the role of Aladdin. He filmed for 12 hours every day. He lived and breathed Aladdin. Therefore, it is understandable that he should be at a loss now that the show will go off air. He will have to find something just as interesting to occupy his time and talent.
The cast was filming as usual when in walked the producers who dropped the bombshell announcement. Siddharth was upset, but he did his shift and returned home, visibly disturbed and pained. He became emotional, but consoled himself with the fact that he gave it his best shot and that the show prepped him for better things in life and made him into a better actor. He also stated that he was happy the show ended on a good note. Despite Avneet Kaur's exit the other crew did well to fill the gap and her departure did not leave a big void.
Reactions were mixed. Some viewers tweeted that it was a good thing the show is now going off the air. Well, maybe a few fans will raise a demand for season 2. 
Click Here for More
Siddharth Nigam
Aladdin: Naam toh Suna Hoga
Avneet Kaur