Snehal weds Tushaar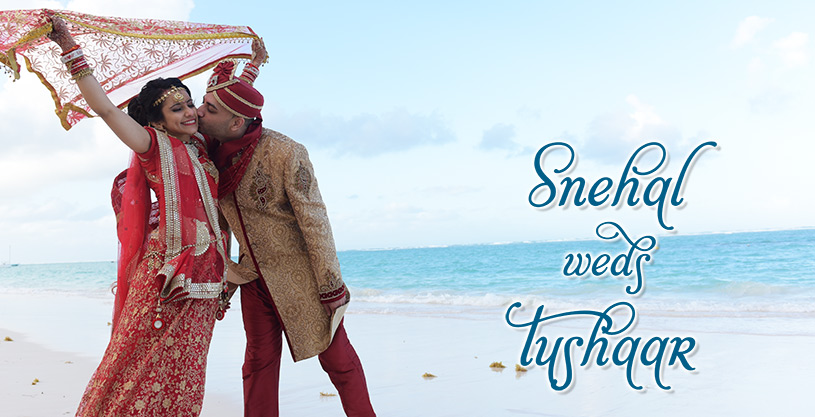 Snehal and Tushaar met through a mutual friend, Melita, who knew Tushaar since high school and met Snehal during college. Melita had been encouraging Tushaar to settle down, and she decided to introduce her two friends on a hunch that they might get along. They met for dinner on their first date, and immediately felt a connection. Not long after, Tushaar had to go to Jamaica, but spent his entire trip on the phone with Snehal, and as soon as he returned, he took her on their second date. After matching their horoscopes and meeting each other's families, they realized their union was destined, and just seven months after their first blind date, Tushaar proposed.
The surprise proposal involved a picnic with Snehal's family in Orlando, where Tushaar gave Snehal one of her favorite gifts: a new pair of sneakers. But as she tried them on, she saw an engagement ring tied to one of the shoes and she immediately realized that the moment she'd been waiting for was finally happened. Though they dated for just seven month, Snehal and Tushaar knew they met each other's perfect match and there was no need to wait for the engagement. After about five years of engagement and settling into their respective careers, they began wedding planning for the most important day of their lives.

The couple chose an overseas destination wedding at an all-inclusive resort, where their families could enjoy the celebrations without worrying about preparations. Everything was taken care of, from meals to drink services, and it became a relaxing wedding vacation. They used the large open lobby for their meet and greet event and , , and the resort provided décor for their Grah Santi and Pithi.The resort was also especially accommodating for the wedding ceremony, building a Doli for Snehal's entrance when she was unable to have one shipped from home.The ceremony theme included carnation flowers and rose petals, with a red, white, and gold color scheme. Tushaar rode a motorcycle in his Baraat procession, which was spontaneously joined by several tourists who were amazed to witness an Indian wedding.
After the ceremony, there was a reserved train service available to drive their guests back and forth for the entire afternoon, and the reception began with a mix of Hindi and Garba music to begin the evening of celebration. The Moroccan-themed decor was navy blue and gold, with an LED light stage as the focal point. But in the end, Snehal and Tushaar were not picky about the décor or the small details: they were happy to finally be married in the presence of their loved ones.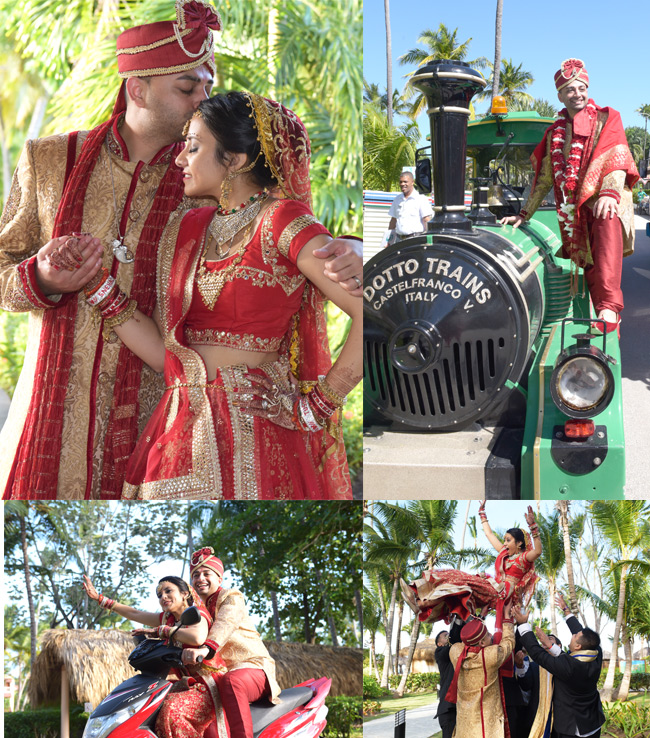 Photos Courtesy
Fine Art Productions
732-662-5555