SSR's Instagram Account Temporarily Disabled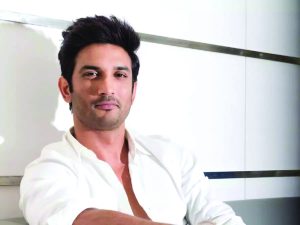 Sushant Singh Rajput committed suicide last year and his fans along with the rest of tinsel town have not been able to live down the memory of his sudden departure. On his birth anniversary, many Bollywood stars and Sushant's fans decided to walk down memory lane and came up with many emotional and inventive posts. A throwback post by Sushant's good friend and Pavitra Rishta's director Kushal Zaveri generated interesting responses. The post showed the late actor sharing a screenshot stating that he had an issue with Instagram blocking his account all the time. Sushant indignantly wrote that he was real and responds to fans questions and comments in real time. And he was super quick in his responses which is why there were so many responses. Instagram has a policy restriction on the number of responses made in a particular time frame on a particular post.
Popular pages on Instagram have a limit on the number of fan responses, and Sushant Singh Rajput's account seems to have gone over the limit, prompting Instagram to block him, albeit temporarily. The late actor was known for his friendly and down to earth attitude and he used to respond to fans joyfully. Sushant Singh shot to fame with his scintillating performance as M.S Dhoni in the biopic Dhoni. His last movie was Dil Bechara, which starred Sanjana Sanghvi and Sashwata Chatterjee. Sushant made his debut with the popular soap Pavitra Rishta that co-starred his ex-girlfriend Ankita Lokhande.
Click Here for More Bollywood News
Sushant Singh Rajput
Birth anniversary Of Sushant Singh Rajput
Bollywood stars
Pavitra Rishta
Kushal Zaveri
M.S Dhoni
Dil Bechara
Sanjana Sanghvi
Sashwata Chatterjee
Ankita Lokhande