STRONG ECONOMIC GROWTH A KEY DRIVER OF NRI INVESTMENT IN INDIA
India's strong economic growth remain major driving force of increased investment from overseas Indians in the country, finds a new report by WealthInsight.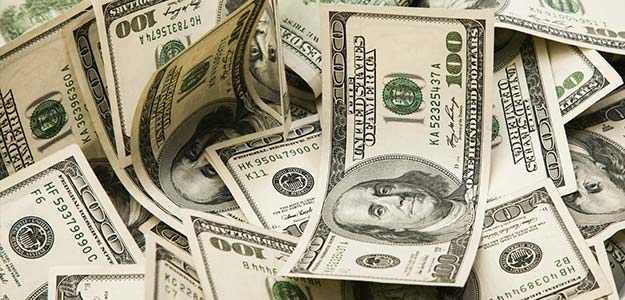 India's economy has overtaken China's to become the world's fastest growing major economy in late 2015. The economy grew by 7.3% in the last three months of the year compared to China's 6.8% during the same period. While Indian consumer confidence has fallen over the year partly as a result of additional services tax, the Indian government has undertaken several initiatives to stimulate the country's overall economic growth. These include recent interest rates cut, the launch of the Made in India program, reforms in the power generation industry, and strengthening of the country's telecommunications and internet networks. It has also opened up key sectors such as railways, defense, insurance and medical devices to attract higher levels of foreign direct investment (FDI).
WeathInsight anticipates that a favourable investment environment and strong government efforts to foster economic growth will make India a preferred destination for Non-resident Indian (NRI) investment over the forecast period.
In 2015, the population of NRIs globally stood at around 28.45 million, with NRI millionaires reaching approximately 236,000; each with an average wealth of over US$3.83 million. The US accounted for the largest proportion of NRI millionaires with a total of 133,564 and a share of 56.5%, followed by the UK with a 12.7% share. Other major countries with a significant number of NRI millionaires include the UAE, Canada, Hong Kong, Singapore, Indonesia and Japan.
The total wealth of NRI millionaires was estimated at around US$915 billion in 2015 and is expected to reach US$1.4 trillion by 2019. This represents significant opportunities for both domestic and international private banks to target NRI millionaires as customers.
Depreciation of the rupee against the US dollar to increase NRI investment
The value of the rupee against the US dollar depreciated from INR53.01 in December 2011 to INR66.20 in December 2015. This has created an attractive opportunity for NRI investors looking to invest and remit funds to India. The key sectors in which NRIs are expected to increase investments include realty and healthcare. The overall Indian healthcare market was worth US$100 billion in 2015, and is expected to grow to US$280 billion by 2020.
According to WealthInsight research, the value of inward NRI remittances rose from US$62.49 billion in 2011 to US$72.17 billion in 2015, registering a review-period CAGR of 2.9%. Asia accounted for 67.47% of remittances sent to India, followed by North America with a 19.88% share, Europe with 8.22%, and Oceania with 3.07%. The remaining remittances were contributed by Africa with 0.84%, and Latin America and the Caribbean with 0.52%. As well as family needs, remittances are most often used for investments in stocks, term deposits, and land and property.
Dr Roselyn Lekdee, Economist at WealthInsight comments: "Most of the NRI millionaires are self-made entrepreneurs who still have strong connection with their home country. According to the World Bank, India was the world's largest recipient of remittances in 2015, largely from the Gulf countries. While global economic uncertainties continue to hamper the Indian economy, depreciation of the rupee could provide opportunities for the NRI millionaires to develop stronger ties with their home origin."