Sumit Nagal – The Dynamic New face of Indian Tennis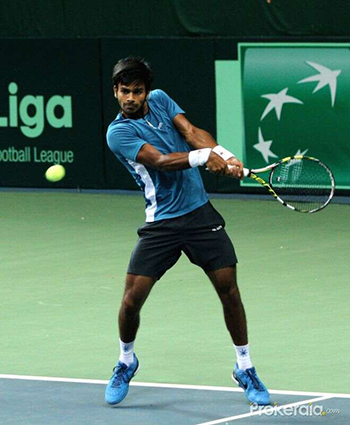 Luckily Roger Federer survived this heart-hitting tournament face-off against the emerging new Indian tennis star. Sumit Nagal, on the other hand, shocked the whole world in defeating Federer in the very first set for 6-4. This 22 years young player from Delhi is playing his first Grand Slam, and he seemed not to play any underdog against the 20-time champion.
"It was a tough first set for me, credit to him for playing a solid first set and I missed a lot of balls, It all came back just in time and I actually played some good tennis so I'm happy. It was nice to serve it out." Federer said after winning against Sumit. After losing the first set to the Indian player, Federer gained the victory for  4-6, 6-1, 6-2, 6-4 to defeat Nagal.
Nagal, however lost to Federer, but his fearless and strategic play had made a huge fanbase worldwide. Though this is not the first time Roger Federer has lost his first set of the tournament.  However, Federer also lost his first set at this year's Wimbledon to little-known Lloyd Harris and went on to reach the final.
heart-hitting tournament
Luckily Roger Federer
Indian tennis star
Sumit Nagal
Lloyd Harris