Sunny Deol battles the Pakistani Army in Gadar 2 to defend his son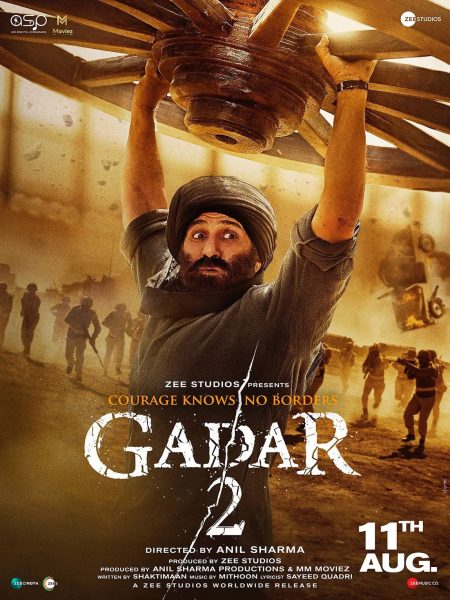 The makers of Gadar 2 have finally released the official trailer for the film, which is a big-budget action comedy in which Sunny Deol's character Tara Singh battles the Pakistani Army to save his son.
Before this storm, Gadar: Ek Prem Katha will be rereleased on June 9th, 2023. The period romantic partition-set love story Gadar: Ek Prem Katha, which caused a rampage at the box office upon its release, is all set to return with its sequel, 'Gadar 2'. The narrative of Tara Singh and his family, played by Sunny Deol, will continue in Gadar 2.
Singh crossed the border in the first episode to retrieve his wife, Sakeena (Ameesha Patel), and now Tara is fighting for his son. Save the date "August 11, 2023," because Gadar 2 will be launched on Independence Day in 2023. The actors who will be repeating their roles in Gadar 2 are Sunny Deol as Tara Singh, Ameesha Patel as Sakeena as Sakku, and Utkarsh Sharma as Charanjeet Singh, nicknamed Jeete.
Gadar 2 is the sequel to the 2001 hit Gadar: Ek Prem Katha. Other actors reportedly appearing include Manish Wadhwa (as a general in the Pakistani army), Sajjad Delafrooz (as a soldier in the Pakistani army), Gaurav Chopra, Dolly Bindra (as Gul Khan's wife), Simrat Kaur, Luv Sinha, and Rohit Choudhary. In collaboration with Zee Studios, Anil Sharma produced the movie under the name Anil Sharma Productions.
Shaktimaan Talwar wrote the story, and Anil Sharma is directing it once more. On the technical side, Chandan Saxena and Mithun Sharma provided the soundtrack, Ashfaq Makrani handled the editing, and Najeeb Khan operated the camera. Gadar 2, which stars Sunny Deol and Ameesha Patel, will feature voice work by seasoned actor Nana Patekar. He will provide a Gadar 2 movie introduction.