The Atlanta chapter of Ekal Vidyalaya raises $40,000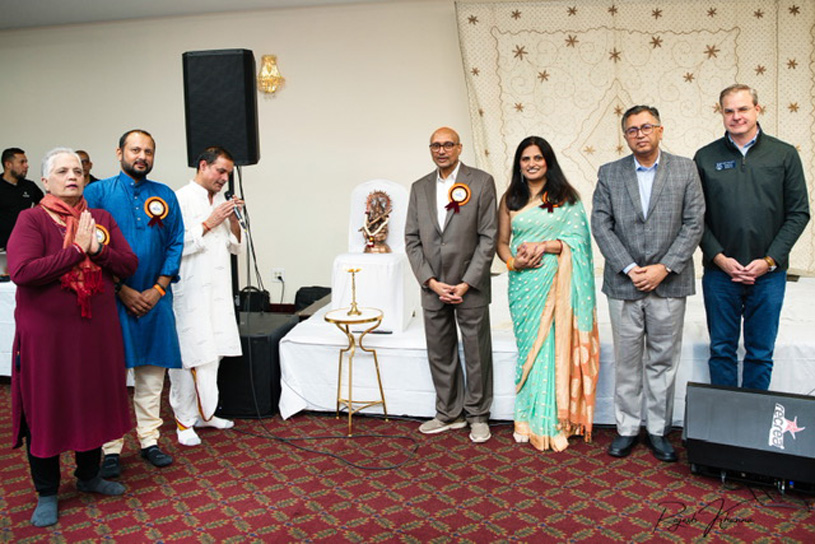 The Atlanta Ekal Vidyalaya branch presented a dance and music-studded entertainment show at the Global Mall in Norcross, GA on December 2 to help children in rural and tribal regions in India. Due to their unselfish devotion and dedication to the cause, attendees and volunteers were able to warmly welcome over 300 audience members from Georgia and adjacent states. This helped boost ticket sales.
Neetu Singh Chauhan, the GA Event Coordinator, emceed the program with passion and excitement after a great dinner at the Global Mall Impact Center. Recently elected state senator Shawn Still and CGI Deputy Consul Madan Kumar Ghildiya attended the occasion. Pandit Joshi sang mantras while guests of honor Shiv Aggarwal, President of the Ekal Atlanta Chapter, Ajay Upadhyaya, and Kusum Khurana lit the lamp. Next, "Itni Shakti hamein dena data" was sung.
Kalashram's fascinating Rajasthani Kathak
Anuraj Sharma ji, a student of Padma Vibhushan Pandit Birju Maharaj ji, opened the show. One of India's classical dances was performed to showcase its culture and art. Four famous Atlanta vocalists sang timeless songs. All India Radio's outstanding singer Purnima Mathur delivered classic medleys including "Jaane Kya Baat Hai" and "Aaiye Meherbaan" Pankaj Bhargav, known as Atlanta's Kishore Kumar, sang "Khilte Hain Gul Yahan," "Chala Jata Hoon Kisi Ki," and "Hawa ki Saath Saath" as well as a passionate Silsila duet, "Dekha ek khwab," with Purnima.
Atlanta Indian Idol contestant Shyam Gupta took the stage after him and turned up the energy with an explosive attitude to match the songs by Rafi, including "Chhalka yeh Jaam," "Badan pe sitare," and "Deewana Hua Badal," as well as a duet by Abhimaan, "Tere Mere Milan ki Yeh Raina" with Jyotsna. Jyotsna, a singer, composer, and producer, then performed "Mere Dholna Sun" and "Aaj jaane ki zid na karo" Ajay Upadhyay, the regional vice president of Ekal, sang "Neele Neele Ambar par"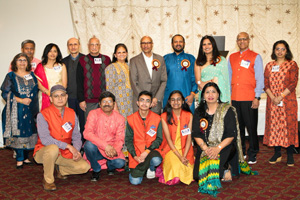 After some one-liners from emcee Neetu Chauhan and a presentation on the non-profit Ekal Vidyalaya by Preeti Tanwar, who highlighted the one-teacher school model employed by Ekal in all of India's states, from Kashmir to Kerala, for just $365 a year in sponsorship. Ekal gives 2 million youngsters in 122,000 schools access to literacy and life-enriching opportunities. In each Ekal school, 20–30 boys and girls obtain a basic education. The Ekal initiative has extended to include adult healthcare, social empowerment, and vocational training, transforming disadvantaged areas in India and Nepal. As part of Vana-yatra, sponsors can visit an Ekal school or follow it on Facebook and Twitter.
Ekal has chapters in the US, Australia, Canada, Dubai, New Zealand, and the UK. Three young volunteers asked trivia questions after Preeti's lecture; winners received surprising gifts.
A few great crowd vocalists displayed Atlanta's hidden brilliance. Atlanta idol Junior category winner Sripriya Srinivas sang "Beeti na Bitai Raina". The KalashramUSA students' Kathak group performance transported the audience to an imaginary Vrindavan. After President Shiv Aggarwal's emotional vote of thanks, Pankaj Bhargava, Shyam Gupta, Purnima Mathur, and Jyotsna Nanu performed a sequence of energetic, foot-tapping compositions that many audience members found irresistible and caused them to dance, receiving a huge ovation.