The 100th anniversary of HH Pramukh Swami Maharaj is commemorated in Atlanta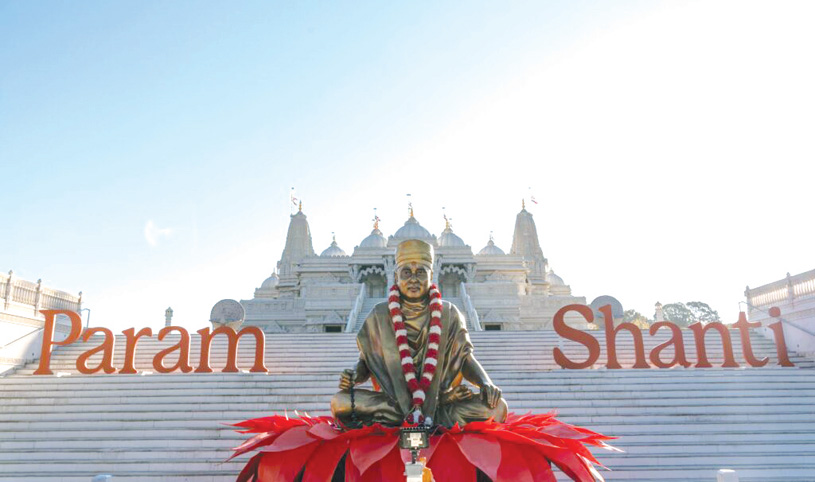 Community leaders, devotees, and well-wishers met at BAPS Swaminarayan Mandir in Lilburn, Georgia, on November 19, 2022 to remember the life of His Holiness Pramukh Swami Maharaj. Pramukh Swami Maharaj, born in 1921, served as the spiritual leader of BAPS Swaminarayan Sanstha for over 65 years until his death in 2016. His work inspired, nurtured, and motivated spirituality in hundreds of thousands of people worldwide. The centenary celebration focused on Pramukh Swami Maharaj's humility, worldwide love, and confidence in God.
The presentation included talks, skits, and choreographed dance by BAPS children and teenagers. His Holiness Mahant Swami Maharaj, BAPS president, gave video blessings, and community leaders paid tribute.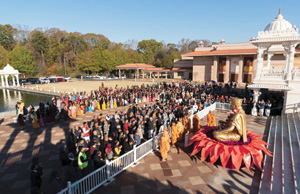 From those who have followed Pramukh Swami Maharaj's example for decades to those who just recently learned his name, the guests were profoundly moved by his life, teachings, and activity. They were encouraged to carry his message by adopting humility, love, and faith. Under Pramukh Swami Maharaj's direction, BAPS created over 1,100 Hindu mandirs as centers of peace and worship worldwide. Pramukh Swami Maharaj visited over 250,000 households in more than 50 nations and replied to more than 760,000 letters, counseling individuals, assisting them through challenges, and inspiring them to live value-centric lives.
This centennial commemoration was one of hundreds held in North America, Europe, Africa, Asia, and Australia, culminating in a month-long, spectacular celebration in India in December. Millions of devotees and well-wishers from around the world were expected to attend.